The Whole Wide Web is Watching
Announcing The 2015 Digital Alberta Judges
From New York and Chicago to Shanghai and Dubai, we've collected the best of the best to see what Alberta has to offer. How do you stack up? The only way to know is to submit your work!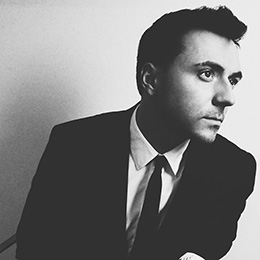 Co-Founder & Executive Creative Director, Leviathan
---
Jason White is the Co-Founder and Executive Creative Director of Chicago-based conceptual design studio Leviathan. With expertise in motion design, Jason guides his team through the production of broadcast animation and experiential design projects for global brands, agencies and entertainers. Under his creative lead, Leviathan has worked with major brands including BMW, HP, Samsung, and The North Face; as well as recording artists Drake, Skrillex, and Amon Tobin.
Chicago, United States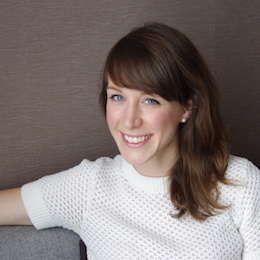 Senior Experience Designer, Moment Design
---
A native Calgarian, Meaghan moved to New York in 2012, the day before Hurricane Sandy. As Head of Human Experience (and about 7 other things) at a startup called Superhuman, she discovered a passion for understanding people and designing digital products they need and love. Today, she does just that as a Senior Designer at Moment, a digital strategy and design consultancy in New York. She is also the founder of The UX Lab, a 2000+ member meetup group for UX designers with chapters in New York, Boston and San Francisco.
New York, United States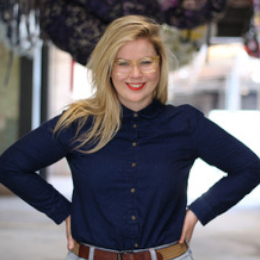 Partner & Creative Director, Heat Wave Collective
---
Maura is responsible for the creative vision and execution of client and internal product incubator initiatives at Heat Waves. She excels in developing content & design strategy from a product standpoint, overseeing the translation of conceptual design into digital and physical spaces. She has led and developed creative solutions for clients like Apple, FX Networks, FOX, Lexus, and Sephora. She helps to establish and enforce a creative process that fosters innovation and collaboration between strategy & technology. Her passion for creativity is not limited to digital, but extends to all consumer facing touch-points where design can make an experience great..
Las Angeles, California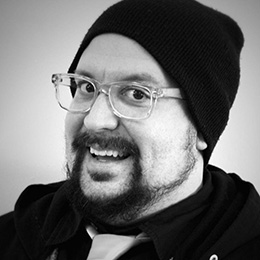 Co-Founder & Creative Technology Director, Mark & Phil
---
Daniel is a rare breed – an equal-parts hybrid of business, design, programming and strategy – ready to change the world. He's the Creative Technology Director and Co-Founder of Mark & Phil, a digital creative agency making marketing and fundraising easier for nonprofits of all sizes. Over the past decade he has worked with clients such as Adobe, Greenpeace, CosmoGIRL!, Live Earth, The Pixies, MTV, Phish, Nelson Mandela Foundation, PBS, They Might Be Giants, TBS, Pepsico, and Dave Matthews.
New York, United States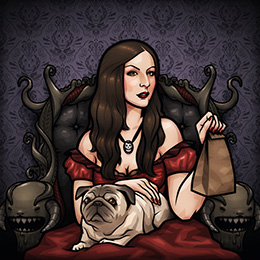 President, Founder & Executive Producer, Lunch
---
Amy is passionate about production and whether it's Creative, Strategic, Conceptual or Technical, she lives and breathes it. Having worked in all facets of the production industry Amy offers a unique multidisciplinary perspective, which is met with an equal degree of humor, creativity and commitment. She's worked as an Editor, Designer, Technology Manager, Technical Services Director, Project Manager & Consultant.
Toronto, Canada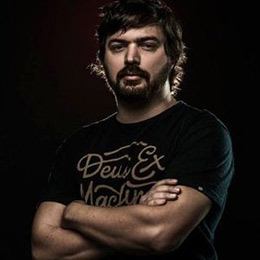 Sound Designer & Musician, Combustion
---
The Italian Brazilian musician Marcelo Baldin has been writing music and creating sound experiences for several projects across the globe since 2002. From TVCs, to installations, and even writing electronic arrangements for big music label artists. Marcelo has worked in several different places, from small design hotshops to big advertising agencies, in São Paulo, Paris and Milan, also working remotely for Chicago and New York agencies branches.
Sao Paulo, Brazil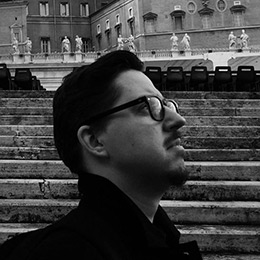 Associate Creative Director, Code and Theory
---
Tom Muller runs his studio helloMuller, where he partners with, and designs for technology startups, movie studios, publishers, media producers, filmmakers, and ad agencies — eschewing the boundaries between creative disciplines to make modern work that is relevant, that resonates and inspires — applying a craft-like finesse to the creation and execution of visual communication and identity across all platforms.
London, United Kingdom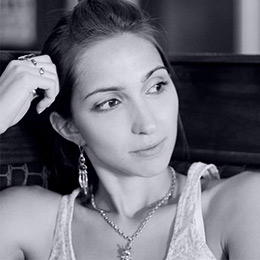 Creative Director, Honey Design
---
Rina Miele is a creative director & designer providing detailed web, UI, logo and identity, and typography design. Her experience ranges across a variety of brands such as Discovery, Harvard, Newsweek, Jet Blue, Nintendo, HBO, Time Warner, eBay, Atlantic Records, and Humana working with a number of leading agencies. Her strengths lie in her diversity and interdisciplinary sensitivities honed through a broad range of projects.
New York, United States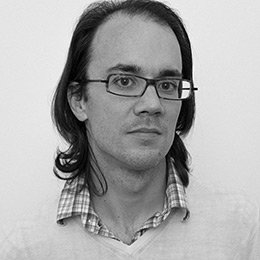 UX Director, North Kingdom
---
Alfredo's professional experiences have moved across various media platforms, both physical and digital, allowing him to play a key role in product development processes and brand experiences. Alfredo takes pride in creating beautiful experiences, and even finds comfort in what is unknown because the creative pursuit rewards his curiosity.
Stockholm, Sweden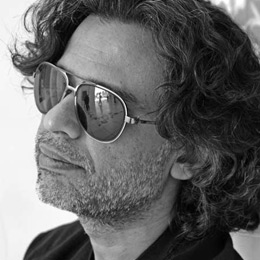 Photographer & Director, Independent
---
Tejal Patni is a Mumbai-born, Dubai based and globetrotting photographer and film director. For years, he has been the unfaltering eye behind some of the world's most iconic brands and their multi-award winning campaigns. He's conceptualised a calendar that ranked among the top three calendars in the world. More recently, his work was featured and celebrated in Adobe's historic 25-year campaign. When he is not squinting through the lens, he loves spending time with his lovely wife and not so camera-shy two-year old daughter.
Dubai, United Arab Emirates