The Whole Wide Web is Watching
Announcing The 2015 Digital Alberta Judges
From New York and Chicago to Shanghai and Dubai, we've collected the best of the best to see what Alberta has to offer. How do you stack up? The only way to know is to submit your work!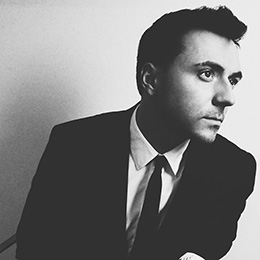 Co-Founder & Executive Creative Director, Leviathan
---
Jason White is the Co-Founder and Executive Creative Director of Chicago-based conceptual design studio Leviathan. With expertise in motion design, Jason guides his team through the production of broadcast animation and experiential design projects for global brands, agencies and entertainers. Under his creative lead, Leviathan has worked with major brands including BMW, HP, Samsung, and The North Face; as well as recording artists Drake, Skrillex, and Amon Tobin.
Chicago, United States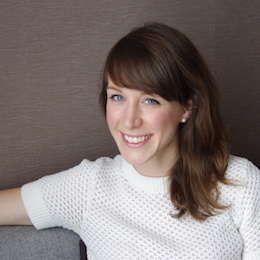 Senior Experience Designer, Moment Design
---
A native Calgarian, Meaghan moved to New York in 2012, the day before Hurricane Sandy. As Head of Human Experience (and about 7 other things) at a startup called Superhuman, she discovered a passion for understanding people and designing digital products they need and love. Today, she does just that as a Senior Designer at Moment, a digital strategy and design consultancy in New York. She is also the founder of The UX Lab, a 2000+ member meetup group for UX designers with chapters in New York, Boston and San Francisco.
New York, United States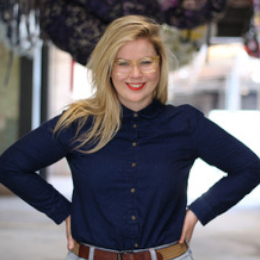 Partner & Creative Director, Heat Wave Collective
---
Maura is responsible for the creative vision and execution of client and internal product incubator initiatives at Heat Waves. She excels in developing content & design strategy from a product standpoint, overseeing the translation of conceptual design into digital and physical spaces. She has led and developed creative solutions for clients like Apple, FX Networks, FOX, Lexus, and Sephora. She helps to establish and enforce a creative process that fosters innovation and collaboration between strategy & technology. Her passion for creativity is not limited to digital, but extends to all consumer facing touch-points where design can make an experience great..
Las Angeles, California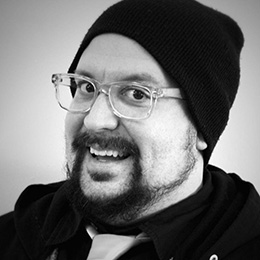 Co-Founder & Creative Technology Director, Mark & Phil
---
Daniel is a rare breed – an equal-parts hybrid of business, design, programming and strategy – ready to change the world. He's the Creative Technology Director and Co-Founder of Mark & Phil, a digital creative agency making marketing and fundraising easier for nonprofits of all sizes. Over the past decade he has worked with clients such as Adobe, Greenpeace, CosmoGIRL!, Live Earth, The Pixies, MTV, Phish, Nelson Mandela Foundation, PBS, They Might Be Giants, TBS, Pepsico, and Dave Matthews.
New York, United States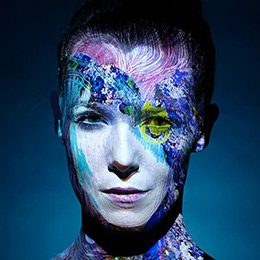 Artist, Director & Creative Director
---
Anita Fontaine's radical creations intersect art, fashion, advertising and technology. Celebrated as an artist, director and creative director, her work straddles virtual dimensions that verge on beauty and experimentation. Her future forward vision and hyper real aesthetic have evolved into a recognized brand, making her a favorite collaborator of Louis Vuitton, Diesel, MAC Cosmetics, Vice and Google.
London, United Kingdom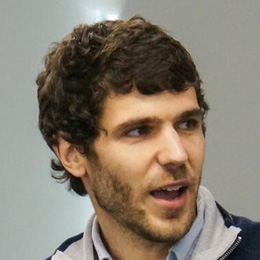 Creative Technologist, Adobe
---
CJ Gammon has spent his career building digital advertising and applications for some of the world's top clients. He is passionate about pushing the limits of platforms and utilizing them in ways never seen before. CJ currently works at Adobe where he aims to showcase the creative potential of interactive media and inspire the community through innovative applications and experiences.
Madison, United States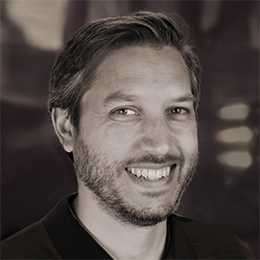 VP Executive Director, Strategy & Creative, Loopmedia
---
Jason Theodor specializes in tailored content for brands that wish to survive the future. He writes on Medium and speaks at conferences about business & creativity. He is currently shaping new business and culture with loopmedia in Toronto.
Toronto, Canada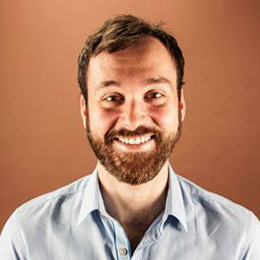 Creative Director, Globacore
---
Denis Lirette is an art + technology type with a background in graphic design and new media arts. He combines his experience with visual, spatial and interaction design with physical fabrication to create, direct and produce interactive installations for exhibits, events and museums around the globe.
Toronto, Canada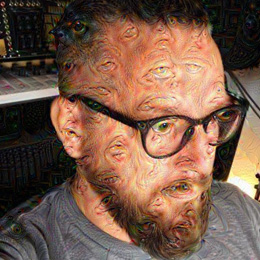 Founder, CypherAudio
---
John Black is the founder of CypherAudio, a creative sound design and music studio. CypherAudio has collaborated with award-winning design studios, artists and directors to create work for clients like Google, Nike and IBM among many others. His work is varied in scope and direction, and exists on the edge between sound design and music, art and commerce.
Toronto, Canada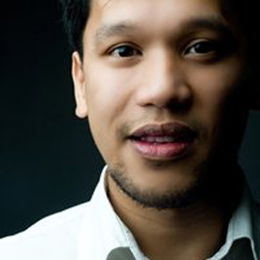 Tech Lead & Creative Technologist, Imagination
---
As the founder of the Adobe User Group in Amsterdam, Owen has organized over 30 meetings and 2 sold out conferences, bringing worlds best digital talent and agencies to Amsterdam. In his daily life he works as a Tech Lead & Creative Technologist at Imagination London blending experiential & digital for the worlds biggest automotive clients. He is also a FWA SOTD Judge since 2014.
London, United Kingdom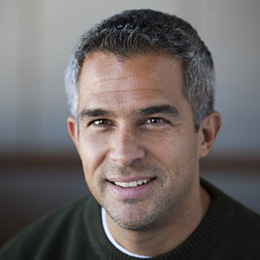 Sr. Technical Marketing Manager, Dolby Labs
---
Richard Galvan is a veteran of the tech industry with over 25 years of experience under his belt. He has helped define and develop the interactive media space while working for several influential companies including Apple, Macromedia, and Adobe. He is currently working at Dolby Laboratories where he is helping to make Dolby a leader in digital experiences.
San Francisco, United States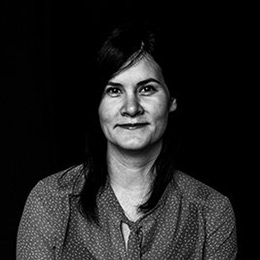 Creative Director, SapientNitro
---
Alison has a hybrid design background that includes live events, print, advertising, digital and even a stint as a mixologist. At SapientNitro Alison guides creative teams in producing finely crafted work that dovetails with the goals of technology, UX and strategy. In the last year, she was instrumental in winning Porter Airlines, Cadillac Fairview and Holt Renfrew.
Toronto, Canada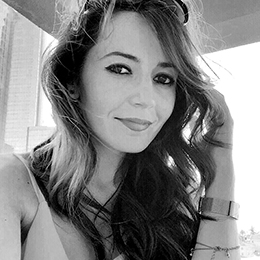 Art Director, Cosmic Creative
---
Cansu Cender is an award-winning Art Director at Cosmic Creative located in Ankara, Turkey. She graduated from the Fine Arts Faculty at Gazi University. She has been working as an Art Director since 2006. Her focus is on illustration, branding, product design and advertising. She has hosted several exhibitions based on illustrations and installations and regularly contributes her illustrations to Getty Images.
Ankara, Turkey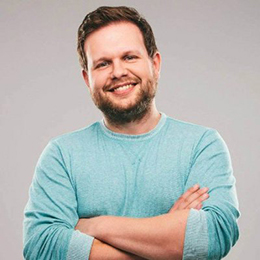 Co-founder, Rock & Bloom
---
David Molesky brings a unique blend of left brain and right brain skills to Rock & Bloom. With over 15 years of design experience combined with a Bachelor of Engineering and Bachelor of Science in Computer Science make him able to solve any problem. David's passionate about helping client's to grow their business. He prides himself on constantly being up to date with all things digital.
Saskatoon, Canada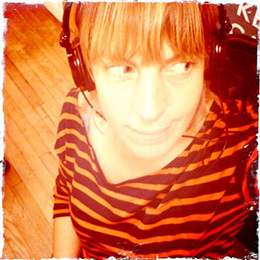 Senior Consultant, Tribeca Film Institute
---
Ingrid Kopp is a Senior Consultant in the Interactive Department at the Tribeca Film Institute where she works at the intersection of storytelling, technology, design and social change. She programs TFI Interactive and curates the Tribeca Storyscapes program for interactive work at the Tribeca Film Festival and is a frequent speaker on the subject of interactive/immersive storytelling. She started her career at Channel 4 Television in London.
Cape Town, South Africa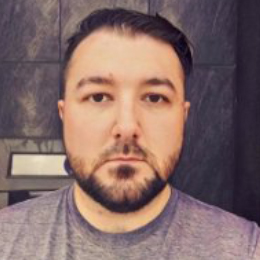 Senior Product Manager, Google Cloud Platform
---
Douglas Dollars is Senior Product Marketing Manager of the Google Cloud Platform, and in his quiet time he judges your websites and strong-arms friends into philanthropy, providing classroom materials for 2064 at-risk students across 20 projects and raising more than $12,000 to provide clean water for 400 human lives this year.
Mountain View, California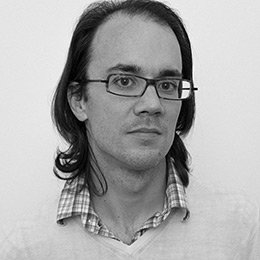 UX Director, North Kingdom
---
Alfredo's professional experiences have moved across various media platforms, both physical and digital, allowing him to play a key role in product development processes and brand experiences. Alfredo takes pride in creating beautiful experiences, and even finds comfort in what is unknown because the creative pursuit rewards his curiosity.
Stockholm, Sweden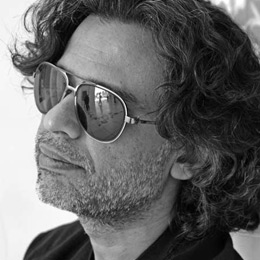 Photographer & Director, Independent
---
Tejal Patni is a Mumbai-born, Dubai based and globetrotting photographer and film director. For years, he has been the unfaltering eye behind some of the world's most iconic brands and their multi-award winning campaigns. He's conceptualised a calendar that ranked among the top three calendars in the world. More recently, his work was featured and celebrated in Adobe's historic 25-year campaign. When he is not squinting through the lens, he loves spending time with his lovely wife and not so camera-shy two-year old daughter.
Dubai, United Arab Emirates