Digital Alberta
Digital Alberta is the interactive and digital media industry association for Alberta. We are a member-supported, non-profit organization at the intersection of technology and art, that represents the following industries: digital media, martech, video game development, eLearning, visual effects, animation, AI and VR/AR industries. Our members embrace technology as entrepreneurs, artists, developers, designers, educators and students.
We believe that digital in Alberta will thrive with the right support. To accomplish this, our mandate is to:
Listen to and be a single, cohesive voice for local companies as we represent business interests and drive engagement at all levels of government.
Accelerate the growth and commercialization of Alberta's interactive digital media community within our province, country and globally.
Celebrate and promote individuals and organizations that foster innovation, technology and digital media in Alberta.
Encourage students and talent to stay in Alberta in order to increase capacity and productivity within the industry.
Promote innovation and collaboration between individuals and organizations, acting as the conduit and connector for our community.
Connect entrepreneurs and talent with industry information, funding, training and related entrepreneurship programs, to guide and support industry professionals.
Our Purpose
To support, connect and promote our digital community.
Our Vision
To make Alberta the logical choice for investing in or starting and growing a digital company.
Our Mission
By supporting the creation of world-class work, we will shine a spotlight on the talent, products and potential of our digital backyard.
Become a member
Alecia Peters
Executive Director
---
Alecia is a passionate ecosystem builder and purpose driven leader that fosters shared value relationships and brings strategy to life.  She's fuelled by creating meaningful partnerships and mobilizing communities to achieve impact. Alecia engages with a wide range of stakeholders (creators, builders, investors, government, academic institutions, students, corporate) who are passionate about advancing Alberta's digital community making the ecosystem inclusive and accessible. Formerly Alecia led Calgary Economic Development's innovation strategy team where she collaborated with community leaders to advance innovation and entrepreneurship in Calgary. Alecia curated opportunities working with clients to address gaps leveraging mechanisms like the Opportunity Calgary Investment Fund to deliver game changing projects. She recently joined the board of the Centre for Sexuality and is committed to creating healthy cultures where everyone can thrive. She holds a Bachelor of Commerce degree from the University of Calgary and completed a global marketing and communications program in the UK through Boston University International programs.
Paisley Churchill
Program Manager
---
Paisley is passionate about growing Alberta's digital industries and supporting the growth of tech companies. In her previous role as Manager of Client Experience at Vog App Developers, one of Calgary largest custom software shops, she worked with entrepreneurs and established companies to build and implement new products. Paisley also previously worked at Calgary Economic Development as part of the core team that founded the Opportunity Calgary Investment Fund, and evaluated over 200 funding applications before moving to the Talent Attraction team to support the strategy for growing and attracting tech talent to Calgary. Paisley holds a BBA from Mount Royal University as well as a diploma in international business from the Forum for International Trade Training.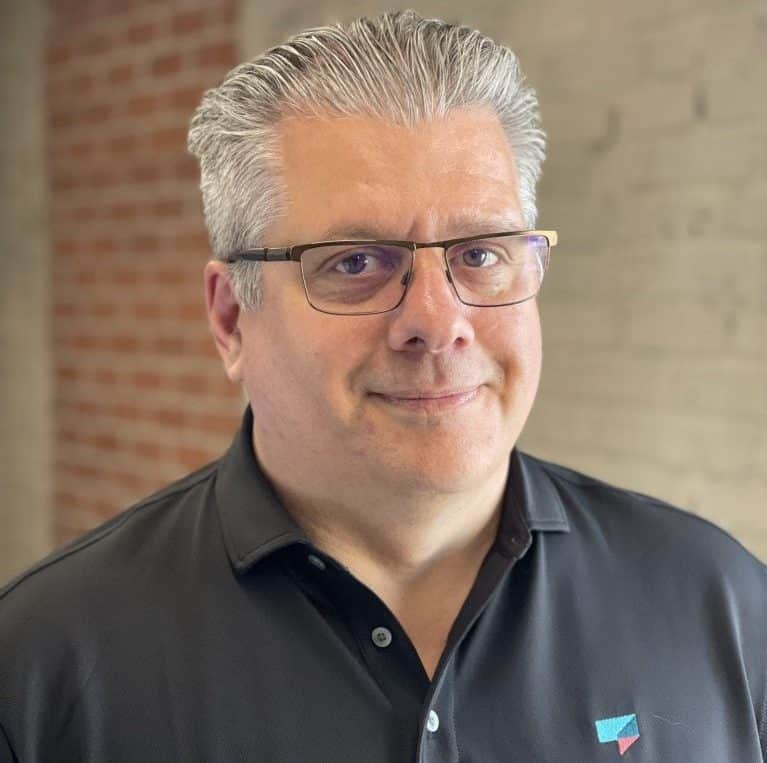 Scott Nye
Chair
---
COO, Inflexion Games (Edmonton)
In addition to his CPA, CMA, and MBA, Scott brings over 20 years of professional experience to the Board in traditional finance & accounting positions as well as corporate strategy, business operations, marketing, and service development roles. His career has spanned a variety of sectors including interactive entertainment, telecommunications, biotechnology, and cultural industries. He currently supports the finance and operations activities at Inflexion Games, an Edmonton-based game studio working on its first title Nightingale. Prior to this, Scott spent several years at Electronic Arts – supporting BioWare locally as well as other EA Studios across North America.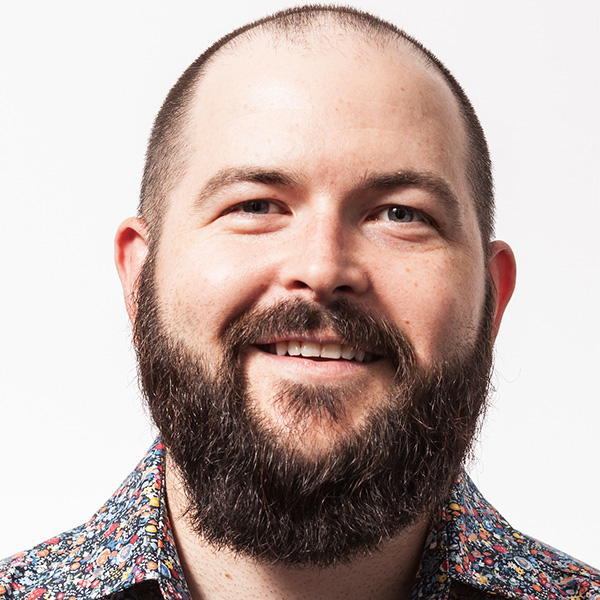 Nick Facey
Vice Chair | Advocacy, Policy and Research Committee Chair
---
Lead - Industry Solutions, Unity Technologies (Calgary)
Nick Facey also serves as a board director for DigiBC - The Interactive & Digital Media Industry Association of British Columbia. He is a former Chief of Staff for the BC Minister of Innovation, Technology & Citizens' Services and the BC Ministry of Education.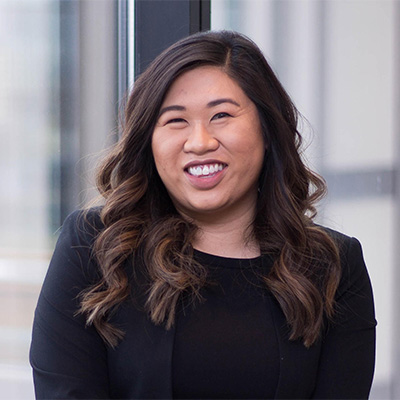 Jennifer Chan
Treasurer
---
Manager (Tax), PwC Canada (Edmonton)
Jennifer is a Chartered Accountant with over eight years of experience in public practice and completed her Master of Professional Accounting (MPAcc) at the University of Saskatchewan in 2014. She is a tax specialist experienced in providing accounting and tax services to private corporations; with a focus on industries including Technology and Emerging Company Services. As part of the Edmonton technology group, Jennifer works directly with start-ups of all sizes by connecting them with the right resources they need both locally and globally to help them achieve their goals..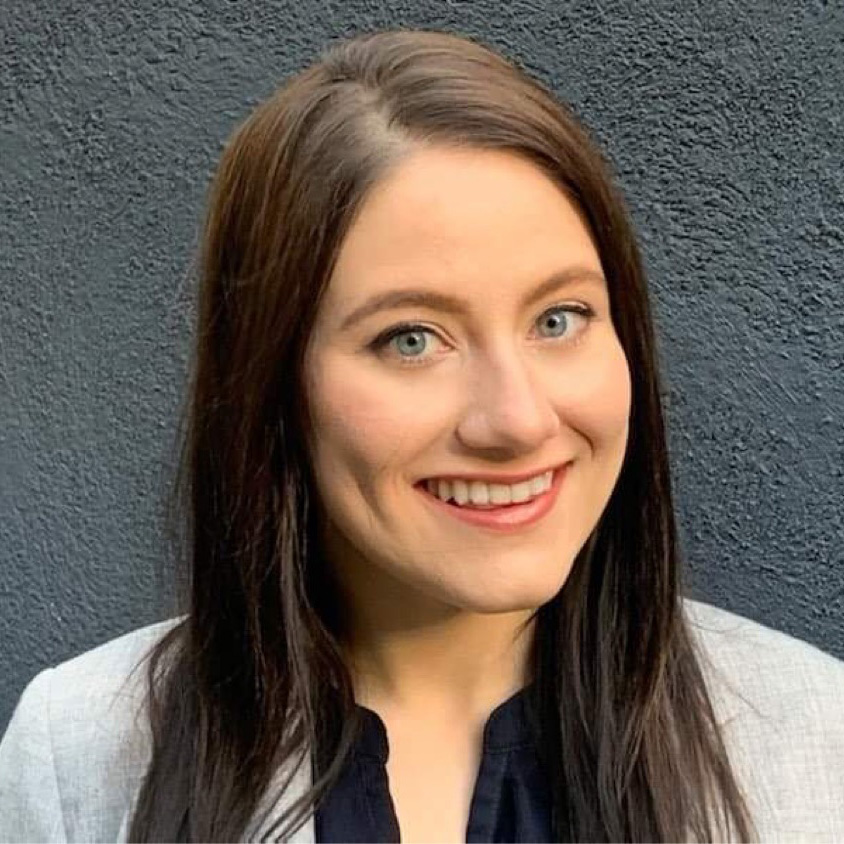 Carly Baker
Corporate Secretary
---
Barrister & Solicitor, Burnet, Duckworth & Palmer (Calgary)
Carly is a Calgary lawyer practicing commercial litigation at Burnet, Duckworth & Palmer LLP. Throughout her time in university, Carly was involved in various committees and student groups where she developed an interest in, as well as skills transferable to, corporate governance. Outside of her professional life, Carly has a subject matter interest in technology and innovation. She hopes to foster and encourage the growth of the technology and innovation industry in Alberta, which she sees as vital for the Province's future commercial interests.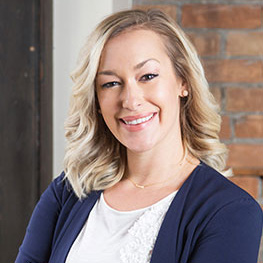 Chelsea Hallick
Sustainability Committee Co-Chair
---
Business Development Manager, Interactive Digital Media, Calgary Economic Development
Chelsea is an award-winning digital media professional, who is engaged in building economic success and a strong community for the interactive and digital media sector. She works with industry, government and community partners to position Calgary as the location of choice for the purpose of attracting investment, championing local success, strengthening access to global markets and growing the talent pool. Chelsea is the lead for both the Calgary Digital Media Strategy and Calgary's Video Game & Immersive Technology Strategy at Calgary Economic Development. Over the last decade, she has worked in a variety of industries with a focus on digital-first experiences.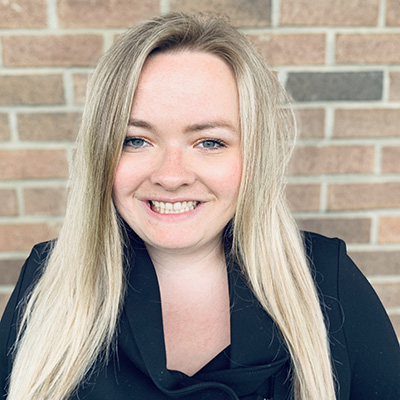 Jamie Humble
Web & Tech Committee Co-Chair
---
Account Manager, Vision Creative Inc (Edmonton)
A proud alumni of MacEwan University's BComm program and strong community advocate, Jamie's role with Vision Creative - an Edmonton based marketing communications agency - has exposed her to a multitude of organizations representing a variety of industries in Alberta. She works to analyze a client's strategic and reputational needs, then collaboratively develops compelling creative solutions targeting business strategy, brand positioning and stakeholder engagement. Managing multiple vendors and individuals involved in the successful execution of a project, she is known for taking charge of a situation and demonstrating valuable leadership qualities. Jamie is keen on staying on top of new communication technologies and digital resources and strongly believes that support and advocacy for the tech industry in Alberta will be integral to the future of our economy.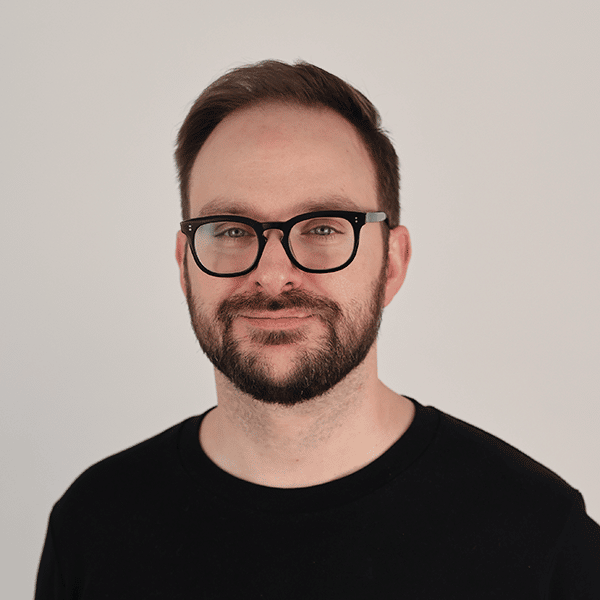 Patrick Hohol
Web & Tech Committee Co-Chair
---
Software Dev Team Lead, BIS Safety Software (Sherwood Park)
Patrick is a software development team lead for BIS Safety Software, a rapidly growing Health and Safety Management Software company based in Sherwood Park. He has over 10 years experience as a freelance web developer, and hopes to help contribute to the growth of Alberta's Digital Ecosphere to provide opportunities for other IDM professionals.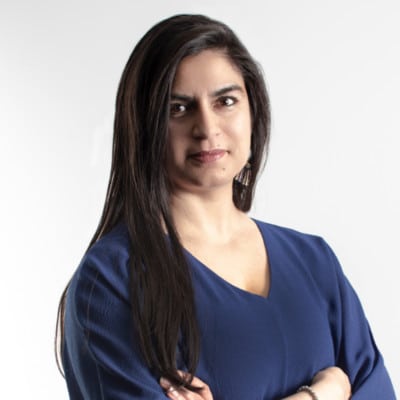 Mehreen Kapadia
Director
---
Operations Manager, Red Iron Labs
With over 10 years experience in the non-profit, Mehreen is now making a difference in the for-profit technology sector. As the Operations Manager at Red Iron Labs, she focuses on efficient processes and building a vibrant community. With a passion for leveraging technology to reduce inequality, Mehreen aims to answer crucial impact and beneficiary questions while shaping their strategy.
Mehreen played a pivotal role in expanding a tech non-profit across Alberta, starting in Calgary. Additionally, Mehreen actively represents the United Nations Association in Canada (UNAC) as the Prairie Regional Representative, championing their mission since 2012. Combining her non-profit expertise with her current tech role, she remains dedicated to using technology as a force for positive change, advocating for equality, and making a lasting impact in her community and beyond.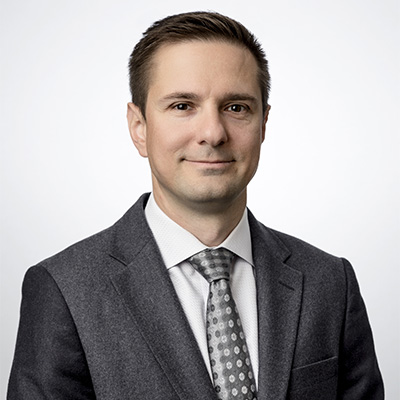 James Konopka
Finance & Governance Committee Chair
---
Associate, Dentons Canada LLP (Edmonton)
James is a lawyer practicing in tax planning and litigation. While attending law school, he worked with the Alberta Ministry of Labour. Prior to joining Dentons, James finished his articles as a clerk at the Tax Court of Canada in Ottawa. He has experience working with committees and boards from his time as a board member and treasurer of the Alberta Law Review, and from his previous career as a peace officer with Alberta Health Services where he sat on numerous management committees.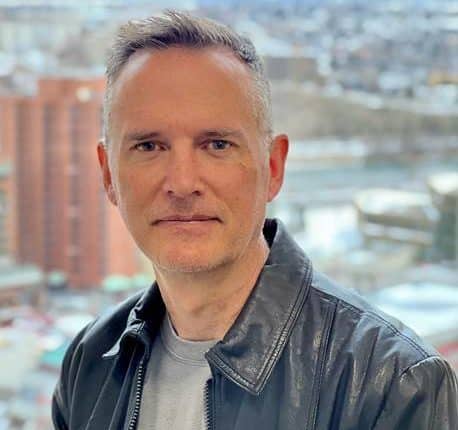 Shawn Mahoney
Director
---
Manager, Digital innovation Labs, Suncor
In the last 5 years, Shawn has delivered more than $200M in value through his Digital Strategy and Innovation work across the energy value chain (sub-surface to retail). Shawn is known for bringing new & creative methods to bear on business problems that traditional methods have not been able to solve. Using a human-centric approach, he has led teams to develop high-value, innovative products over the asset lifecycle.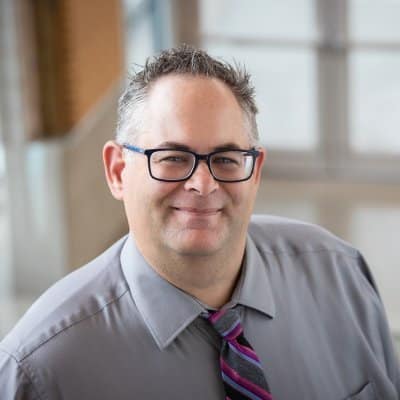 Mike McCready
Director
---
XR Researcher & Educator, Lethbridge College
Mike McCready is an educator and researcher with a focus on immersive technologies such as virtual and augmented reality. He has over 23 years of development experience and is driven to explore new technologies and understand their application within business and society. He introduced one of the first VR development courses at Lethbridge College in 2016. One of Mike's focuses is the social interactions made possible with VR and has planned and facilitated numerous social VR activities that have garnered national and international attention, including the world's first full-day conference held in VR – Merging Realities.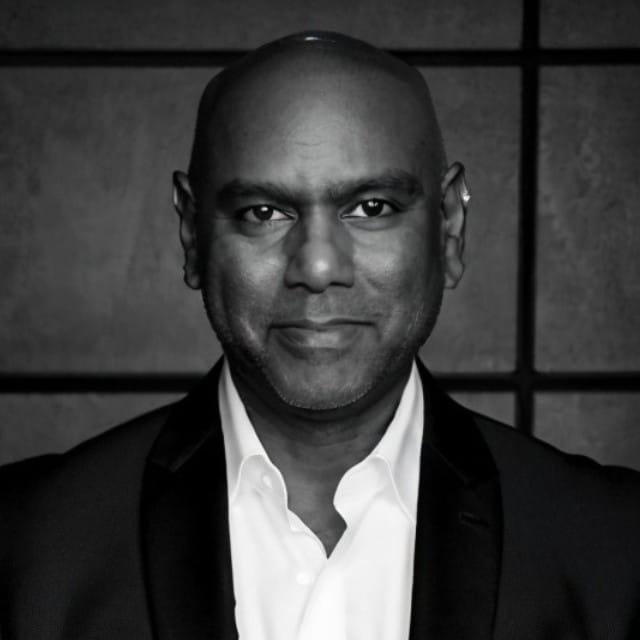 Rathan Moorthy
Director
---
Executive Producer, Missing Socks Entertainment & Titan1Studios
Rathan is an Executive Producer & Ecosystem Builder leading cross-media teams in the development of TV/Film, Video Game & Publishing IP. He is the founder of Titan1Studios, an Intellectual Property and Production company, and Missing Socks Entertainment, a Calgary-based Animation studio. Rathan has been a part of the Interactive Digital Media sector in Alberta for over 20 years and is committed to the accelerating the growth, relevance, and diversity of the sector in the province.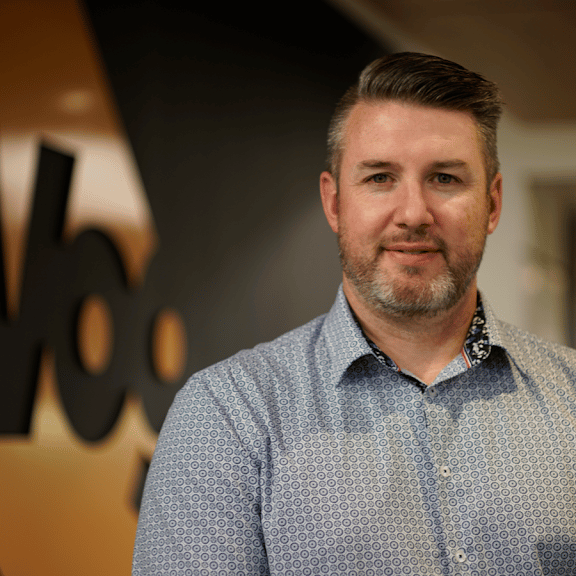 Vince O'Gorman
Director
---
Founder and CEO, Vog App Developers (Calgary)
Vince is the Founder and CEO of Vog App Developers, one Canada's leading custom software development firms. Over the past 10 years, Vince and the team at Vog have supported the growth of Alberta's technology industry through the development of the software behind hundreds of Albertan startups and by helping established businesses adapt to the digital economy through the design and implementation of custom applications. A firm believer that technology and talent are key to Alberta's future, Vince is also the founder of LaunchPad, a software development continuing education program designed to close the gap between the classroom and industry needs with real-world project-based learning.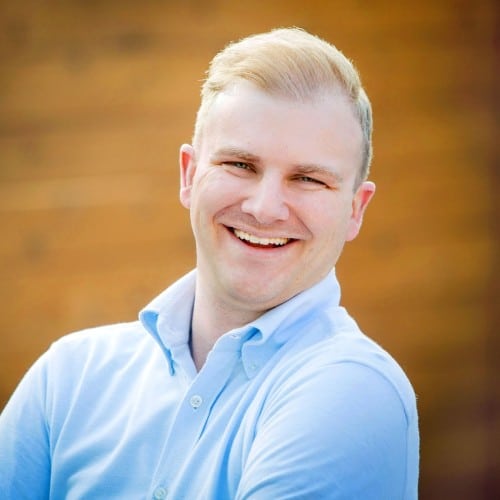 James Sartor
Director
---
Digital Strategist, Microsoft
James is a digital strategist with nearly two decades of experience in technology serving the retail and energy sectors. His background is rooted in digital architecture and he currently works at Microsoft, leading relationships with some of the most influential companies in western Canada. James is passionate about the democratization of technology and skilling programs to ensure everyone has equal and equitable access to it.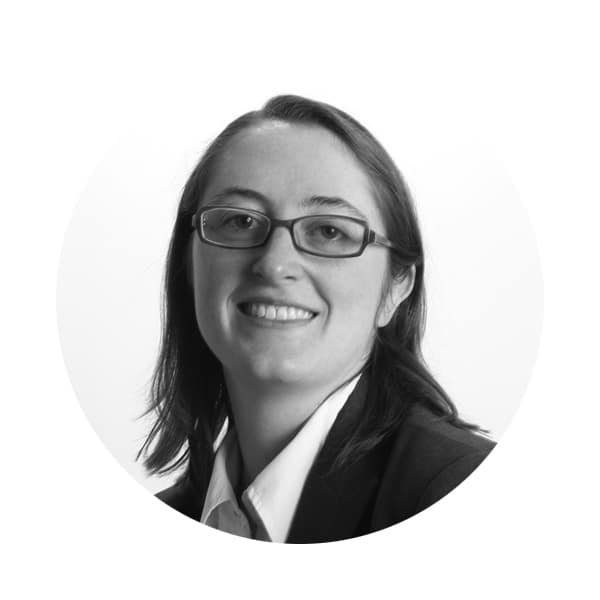 Jen Laface
Director
---
Creative Director and Producer, Only by Midnight
Jen is the co-founder of Only By Midnight, an Edmonton-based indie video game studio that believes in combining entertainment with impactful narratives. In her dual role of Producer and Creative Director, she helped develop the studio's first game, Curved Space. Jen brings to the interactive and digital media industry a passion for meaningful storytelling that was developed during her years working as a Publisher's Assistant for On Spec, Canada's longest running English-language science fiction and fantasy magazine. She believes in the power of story to build communities through sharing experiences, information, contacts, resources, and aspirations. Her position is that the best form of success is that which brings others with you, and looks forward to supporting other Alberta developers in whatever stage they are in.