The Whole Wide Web is Watching
Announcing the 2016 Embers Judges
From New York and Chicago to Shanghai and Dubai, we've collected the best of the best to see what Alberta has to offer. How do you stack up?
Join us on September 28, 2016 in celebrations and find out first-hand at the Ember Awards!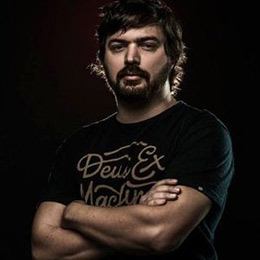 Sound Designer & Musician, Combustion
---
The Italian Brazilian musician Marcelo Baldin has been writing music and creating sound experiences for several projects across the globe since 2002. From TVCs, to installations, and even writing electronic arrangements for big music label artists. Marcelo has worked in several different places, from small design hotshops to big advertising agencies, in São Paulo, Paris and Milan, also working remotely for Chicago and New York agencies branches.
Sao Paulo, Brazil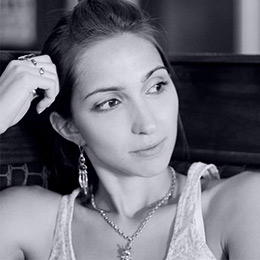 Creative Director, Honey Design
---
Rina Miele is a creative director & designer providing detailed web, UI, logo and identity, and typography design. Her experience ranges across a variety of brands such as Discovery, Harvard, Newsweek, Jet Blue, Nintendo, HBO, Time Warner, eBay, Atlantic Records, and Humana working with a number of leading agencies. Her strengths lie in her diversity and interdisciplinary sensitivities honed through a broad range of projects.
New York, United States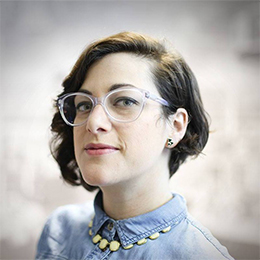 Director of Creative Technology, DCI Artform
---
Kim believes, first and foremost, in human-centric design and integrating technology with strategy in her time-based work. With a background in fine art, music, and carpentry, Kim brings an attention to detail and diverse styles to both her video installation and advertising work. Kim's art primarily focuses on humanism, media and change. Kim holds a degree in Digital Art & Design from Full Sail University and was inducted into their Hall of Fame in 2013.
Chicago, United States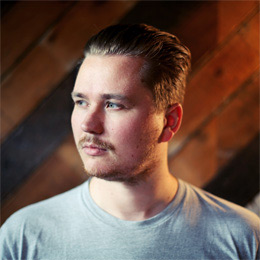 Co-Founder & Creative Director, Golden Wolf
---
Ingi is a guy that wears many hats, but mainly the hat of the co-founder and creative director of Golden Wolf, an animation production company based in Shoreditch, London. Golden Wolf makes animated content for all kinds of clients, mainly in the advertising, entertainment, sport and music industries. Other than that Ingi runs a few blogs, co-founded Hurt You Bad magazine and dabbles in graffiti once in a blue moon.
London, United Kingdom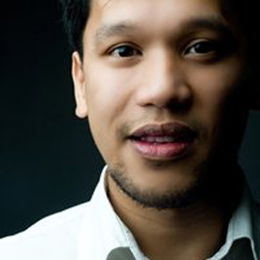 Tech Lead & Creative Technologist, Imagination
---
As the founder of the Adobe User Group in Amsterdam, Owen has organized over 30 meetings and 2 sold out conferences, bringing worlds best digital talent and agencies to Amsterdam. In his daily life he works as a Tech Lead & Creative Technologist at Imagination London blending experiential & digital for the worlds biggest automotive clients. He is also a FWA SOTD Judge since 2014.
London, United Kingdom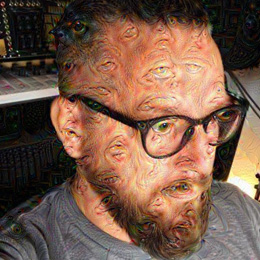 Founder, CypherAudio
---
John Black is the founder of CypherAudio, a creative sound design and music studio. CypherAudio has collaborated with award-winning design studios, artists and directors to create work for clients like Google, Nike and IBM among many others. His work is varied in scope and direction, and exists on the edge between sound design and music, art and commerce.
Toronto, Canada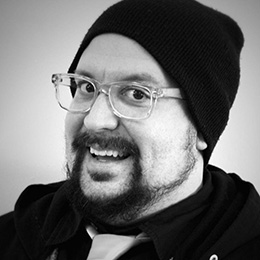 Co-Founder & Creative Technology Director, Mark & Phil
---
Daniel is a rare breed – an equal-parts hybrid of business, design, programming and strategy – ready to change the world. He's the Creative Technology Director and Co-Founder of Mark & Phil, a digital creative agency making marketing and fundraising easier for nonprofits of all sizes. Over the past decade he has worked with clients such as Adobe, Greenpeace, CosmoGIRL!, Live Earth, The Pixies, MTV, Phish, Nelson Mandela Foundation, PBS, They Might Be Giants, TBS, Pepsico, and Dave Matthews.
New York, United States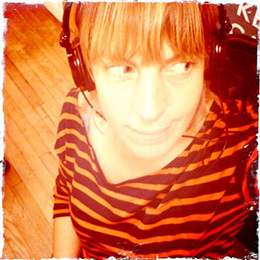 Senior Consultant, Tribeca Film Institute
---
Ingrid Kopp is a Senior Consultant in the Interactive Department at the Tribeca Film Institute where she works at the intersection of storytelling, technology, design and social change. She programs TFI Interactive and curates the Tribeca Storyscapes program for interactive work at the Tribeca Film Festival and is a frequent speaker on the subject of interactive/immersive storytelling. She started her career at Channel 4 Television in London.
Cape Town, South Africa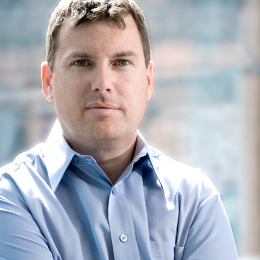 Founder & CEO, Velsoft
---
Jim is an energetic, award-winning edupreneur and a global eLearning evangelist. He is the founder and CEO of Velsoft which serves clients in 164 countries from offices in New Glasgow, Halifax, Antigua, London, and Johannesburg. Jim is also the founder of znanja, Eager2Learn, Gameo and countless other edtech companies. Jim balances work with a passion for community economic development and can be often found volunteering both locally and in locations such as Guatemala and the Philippines.
Nova Scotia, Canada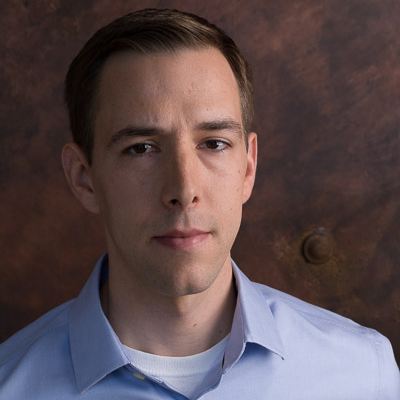 Founding Partner & CEO, Chalk + Chisel
---
Ben Slavin is a founding partner and CEO at Chalk + Chisel, a digital product agency based in Baltimore. An engineer by trade, he leads a team of strategists, designers and developers dedicated to the thoughtful practice of their craft.
Baltimore, United States