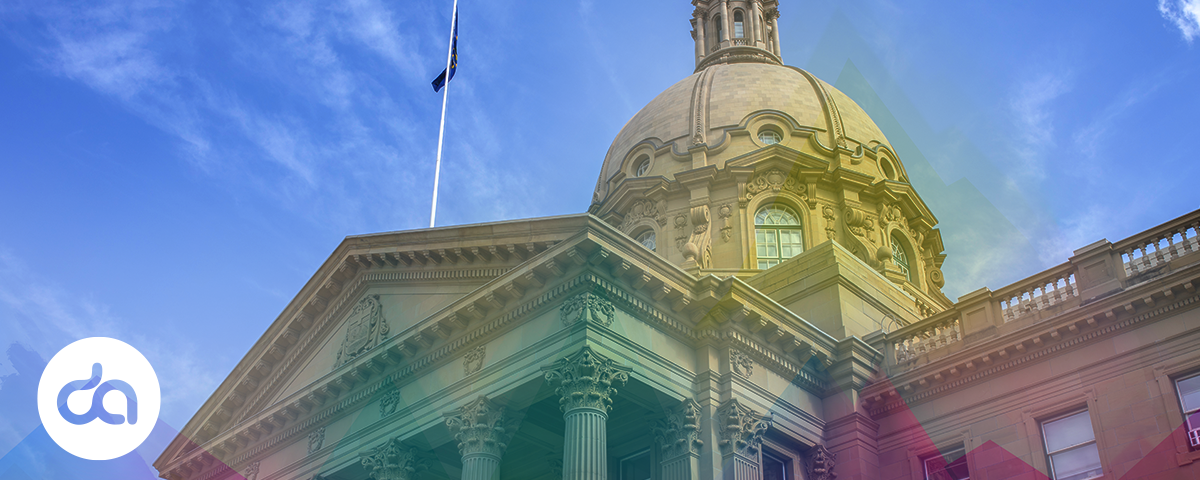 Digital Alberta briefing – January 2022
January 31, 2022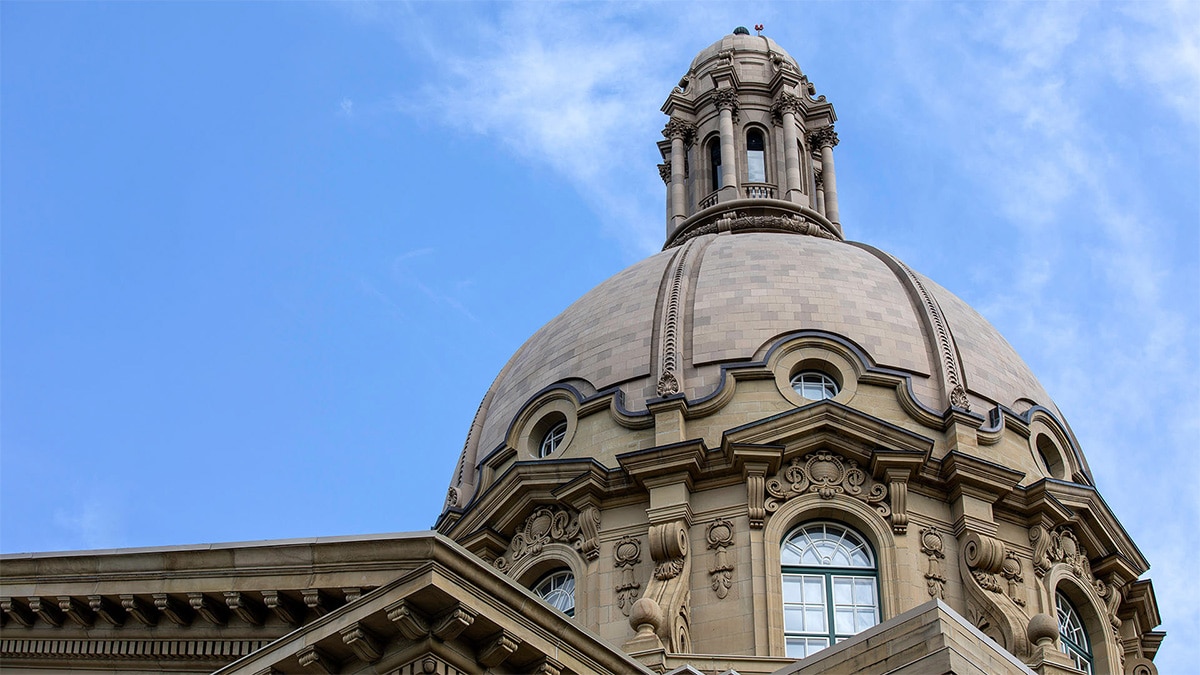 Alberta 2022 Budget: A Lost Opportunity — and Lost Jobs — for Alberta's Video Game Sector
February 25, 2022
Announcing the 2020-21 Ember Award winners!

Digital Alberta is pleased to announce the winners of the 2020-21 Ember Awards! Our panel of national (and international) judges selected the winners based on the originality, impact, and quality of execution of their projects.
See below for the list, and more details on each project.
Web & Digital Marketing
Best Web Solution – Budget Under 30K
Winner: Motiv
Client: Business Link (Edmonton, AB)
As part of the acquisition strategy for the Digital Economy Program, this microsite was created to prompt users to take a simple self-qualifying quiz and guide them through registration. With an overarching goal of acquiring over 5,000 program participants, Motiv's team created a unique digital experience "designed to educate, delight, and provide quick time-to-value."
Best Web Solution – Budget 30K-100K
Winner: Paper Leaf Design
Client: Canadian Automobile Association
Paper Leaf built a more streamlined, intuitive, secure and user-friendly website for Canadian Automobile Association National. Since the launch of the new site, Paper Leaf notes, "we have observed an overall improvement in user experience and content discoverability, with significant increases in both page views and content consumption."
Best Web Solution – Budget Over 100K
Winner: Lift Interactive
Client: USAFacts
USAFacts worked with Lift Interactive to redesign its website (which helps U.S. citizens make decisions and have conversations based on facts) to make it more user-friendly. Since the new USAFacts site launched in early 2021, it has achieved 897% organic growth and 1,306% mobile organic growth.
Best Social Media Campaign
Winner: ZGM
Client: Alberta Women's Health Foundation
More money and attention are spent on the outside of women's bodies than the inside. To flip the script on the typical glam selfie and show what really matters, ZGM created Instagram stickers that can be placed over women's faces, necks and hearts, allowing the audience to engage with and join in the campaign as models and advocates for the cause.
Best Display Ad or Campaign sponsored by Kick Media
Winner: FKA
Client: Edmonton International Film Festival
This campaign was created to raise awareness and encourage attendance of the annual Edmonton International Film Festival, whether in-person or online. Through combinations of surrealist illustrations and headlines, the materials promote the festival's Oscar-qualifying status, Lunchbox Shorts events, and international programming.
Best Commercial Video
Winner: DDB Canada
Client: Encor by EPCOR
Utility advertising can be boring. DDB Canada saw an opportunity to deliver on Encor by EPCOR's brand promise of "Carefree Energy". The brand they created was fun and carefree, reflecting what consumers love to do with power and gas, rather than talking about power and gas.
Best Online Series, Short Film or Documentary
Winner: Sticks and Stones, Renewable
Client: City of Edmonton
Renewable is a non-fiction web series about the people imagining a sustainable future in the heart of Oil Country. It's a collection of short form documentary episodes presented in a rational tone. Each episode also contains an element of the City of Edmonton's Energy Transition Strategy.
Best Podcast sponsored by Lift Interactive
Winner: Amanda Hamilton, After Hours
This podcast serves as a platform for conversations with some of Canada's most dynamic creative entrepreneurs. Driven by open, honest conversations, the host digs into the career trajectory of her guests, learns how they first entered into the entrepreneurial world and finds out what makes their businesses survive and thrive.
Best Digital Publication sponsored by Communo
Winner: Taproot Edmonton
Taproot's goal is to help Edmontonians understand their community better. This independent digital publisher offers a source of curiosity-driven original stories, curated newsletters on various topics, and locally focused podcasts.
Best Event sponsored by ZGM
Winner: Strut Creative
Client: Métis Nation Saskatchewan and Canadian Geographic
"Back to Batoche" is an annual culture event that brings together people from across North America to recognize and celebrate the Métis Nation's rich culture, traditions and heritage. The 2020 virtual event replicated the in-person experience by including live hosts; virtual competitions through video uploads; and an online artisan marketplace with links to vendors' websites.
---
Tech & Innovation
Best Mobile Solution
Winner: ePlay Digital, Klocked
Klocked is the first immersive fitness experience you can use outdoors that allows you to run in the real world and power your avatar across hundreds of 3D/AR courses. "Klocked wants everybody to get outdoors and to help provide daily motivation towards healthy living."
Like Nobody's Business Award sponsored by Alberta Blue Cross
Winner: Broken Pencil Studios
Broken Pencil is an animation studio that provides creative digital solutions for companies, educational institutions, and non-profits. What began as a one-person effort two years ago quickly became a diversely creative team of 12 (and growing). Their mission is to leave a positive impact in the world through animation, design, and illustration.
Best Immersive Technology and
Best Education & eLearning sponsored by Taproot Publishing
Winner: DDB Canada, Geminai Rising
Client: Alberta Health Services
Alberta Health Services wanted to empower kids to make wise decisions in high-pressure situations. DDB created a virtual game that didn't feel like learning, but was actually all about learning. So, while kids are playing Geminai Rising, they are acquiring the critical thinking skills needed to make better decisions.
---
Up-And-Coming Talent

Best Up-And-Coming Game Developer sponsored by ESIO
Winner: Stephen Huang, ISTO Inc
Stephen is one-half of the Calgary-based studio, ISTO Inc. Over the last two years, ISTO developed Atrio: The Dark Wild, with Stephen documenting their development journey via a series of dev vlogs on YouTube that attracted over 1.7M views.
Best Up-And-Coming Esports Creator sponsored by AESA
Winner: Ty Tomasta 
Ty created a Twitch channel three years ago to foster a place where everyone can feel comfortable to chat games, spectate, or even play with Ty on stream. To date, Ty has curated a community of nearly 5,000 Twitch followers, established a discord with 500 members, joined the Alberta Esports Association, and partnered with multiple companies.
---
Gaming
Best Nonprofit Association or Community Group sponsored by Alberta Blue Cross
Winner: Urban Society for Aboriginal Youth
In 2021, the Urban Society for Aboriginal Youth worked with an Indigenous Elder in their community and an animation artist to create seven art installations for the IndigiTRAILS
GPS Augmented Reality app. Remembering Our Children is an art exhibit at Prince's Island Park in Calgary, Alberta, commemorating survivors of Indian Residential Schools and honouring the children who were recovered.
Best Indie Game
Winner: Neon Noodles
Created by Calgary-based independent game developer Vivid Helix, Neon Noodles is a "cyberpunk kitchen automation game." The programming game, which includes recipes inspired by real dishes from around the world, is novel in its ability to be played with a controller.
Studio of the Year sponsored by Calgary Economic Development
Winner: MAMMOTH XR
MAMMOTH XR is one of the largest immersive gaming studios in the province. As well as creating internal XR gaming projects such as Jordan Jones Dies in Space, their latest VR game, they also work with clients in healthcare, agriculture, and energy to create gamified solutions.
---
Industry Champions
NEXT LEVEL Volunteerism sponsored by Critical Mass
Winner: Mike Lohaus, Calgary Game Developers Association
As president of the Calgary Game Developers Association for the last three years, Mike has been a pillar of the Calgary games scene, putting hundreds of hours into developing the ecosystem. His efforts have included hosting the Calgary location for Global Game Jam, co-organizing the Calgary Indie Games Bundle with Xsolla, and spearheading the upcoming public arcade project with Calgary Arts Development to showcase local talent.
Indigenous Innovator of the Year sponsored by Innovate Edmonton
Winner: Tracy Campbell, Calliou Group
Tracy has over 25 years of experience educating and advising on Indigenous Treaty Rights. She developed a cutting-edge eLearning course called "Understanding Indigenous and Treaty Rights," which combines deep research and expertise with traditional story-telling techniques, beautiful graphic design and cutting edge technology to create a highly-engaging and low-barrier-to-entry learning experience.
Woman In Tech of the Year sponsored by FKA
Winner: Amy Yu, Kickbyte Digital Solutions
Amy is a formidable advocate for women in technology in Alberta. As a co-founder of digital marketing agency, Kickbyte Digital Solutions, Amy's mission is to raise the profile of Alberta talent in design, digital, and technology. Her company is comprised of 78% women, committed to supporting women in technology, and was previously recognized as one of Canada's Top Start-Ups in 2020 by Maclean's.
Community Champion of the Year sponsored by Alberta Blue Cross
Winner: Alicia Fowler, MOD Accounting & Tax
Alicia is the CEO and founder of a women-led accounting and tax CPA firm in Edmonton, MOD Accounting & Tax. In addition, she is a board member for SkirtsAFire, Edmonton's only theatre and multidisciplinary arts organization featuring women and non-binary artists; an activator for SheEO, an organization that builds a supportive community for women and non-binary people starting business ventures; and a board member with SeedChange, a non-profit organization that works with farmers to strengthen their ability to grow food sustainably with locally adapted seeds.
---
Industry Leadership
Emerging Digital Leaders sponsored by Amii
Winner: PatiML
PatiML, a new venture started out of the University of Calgary, uses products and services to support Alberta's primary industries and develop effective innovation networks. Using machine learning against patent databases, they help customers shape a view of how to connect to other global innovators and innovation to work on Alberta's most challenging problems.
Winner: Fidelity Factory
Fidelity Factory is providing customers access to low-code knowledge, skill sets and tools to lower the time and cost of solving business problems. Their steady growth and ability to create meaningful jobs for Albertans in 2021, as well as their collaboration with Alberta midstream companies by assisting them with their digital transformation, have helped put Alberta's digital service providers on the map.
Winner: RUNWITHIT Synthetics
RUNWITHIT Synthetics combines advanced simulation, modeling and AI to bring the futures of cities and regions to life, and help users experience and prepare for the future. RUNWITHIT is a women-led, certified Aboriginal business, with a growing diverse and representative team.
Winner: Red Iron Labs
Red Iron Labs is a proven immersive experience solutions provider that has helped transform Alberta's traditional sectors. Originally created as a video game company for virtual reality, the company rapidly expanded to offer AR/VR/game development services to a variety of key industries.
Digital Technology Leaders sponsored by Amii

Winner: Critical Mass
Critical Mass is a world-class digital design agency that operates in 10 cities around the globe, with over 900 employees. They have provided countless Albertans with unique work opportunities on some of the most recognized consumer brands and developed world-class digital skill sets for Alberta's local economy.
Winner: Unity
Unity, while a relative newcomer to the Alberta ecosystem, has ambitious plans to create 200 full-time jobs by 2023 for highly-skilled design, software development and management professionals. By bringing industry leading "creator" tools from games and applying them to more traditional sectors, they are fostering the development of more creators, which is a critical skill set for a digital economy.
---
Congratulations to all our winners, and check out more details on the recipients (and their acceptance videos) on the Embers Awards web page!