An interactive architectural display to stand the test of time
November 5, 2018

How Fort McMurray is fostering the next generation of digital talent
December 6, 2018
Celebrating Alberta's digital momentum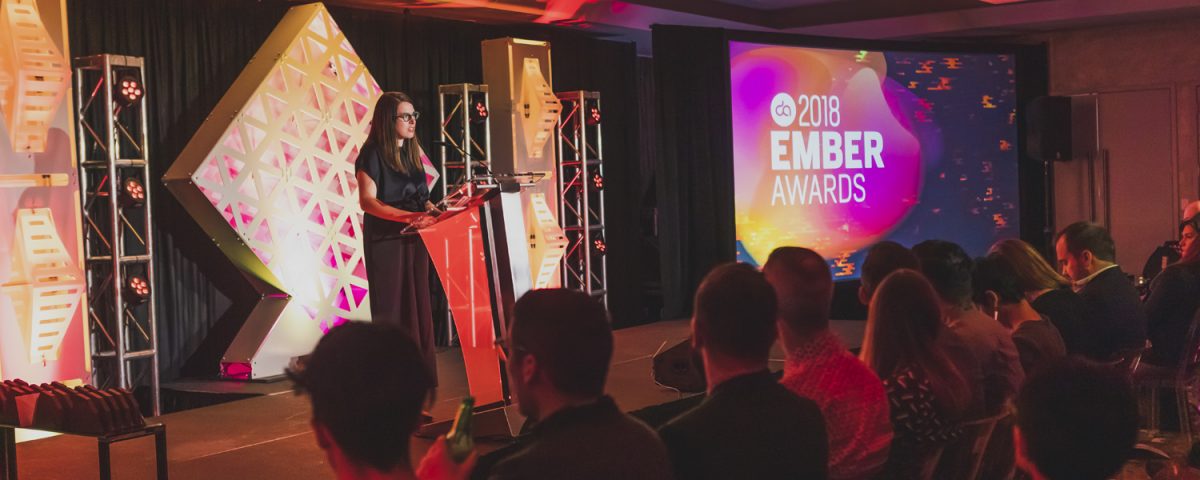 Despite the cold and slippery conditions outside, the 2018 Ember Awards show was a warm and well-attended celebration of Alberta's digital sectors. The sold-out event featured students, creatives, political leaders, and business execs from across the province who were there to support and cheer each other on.
Alberta's Minister of Economic Development and Trade, the Honourable Deron Bilous, attended the awards. He spoke about the importance of technology in the province (Alberta is #3 in the world when it comes to Artificial Intelligence development), and the need to keep that momentum going.
Technology development was also a major theme of the winners, with projects that emphasized novel uses of virtual reality, AI, and data visualizations.
Ember Winners
MAMMOTH XR won three awards for videos they had created, including one of the first illustrated videos in the world to be entirely created in virtual reality. '1200 Roommates' features the spoken-word performance of a front line worker at the Calgary Drop-In & Rehab Centre (the largest homeless shelter in North America). Created from illustrations by Alberta artist Mandy Stobo, this empathy-inspiring video invites viewers to experience what it is like to call a building with 1,200 residents "home".
Equally moving was the Ember Award winner for the 'Informal Learning' category: Milo Productions. They build an interactive digital platform for Muslim children to teach and entertain them, and help them build a positive sense of self in a world that often misidentifies Muslim faith and culture.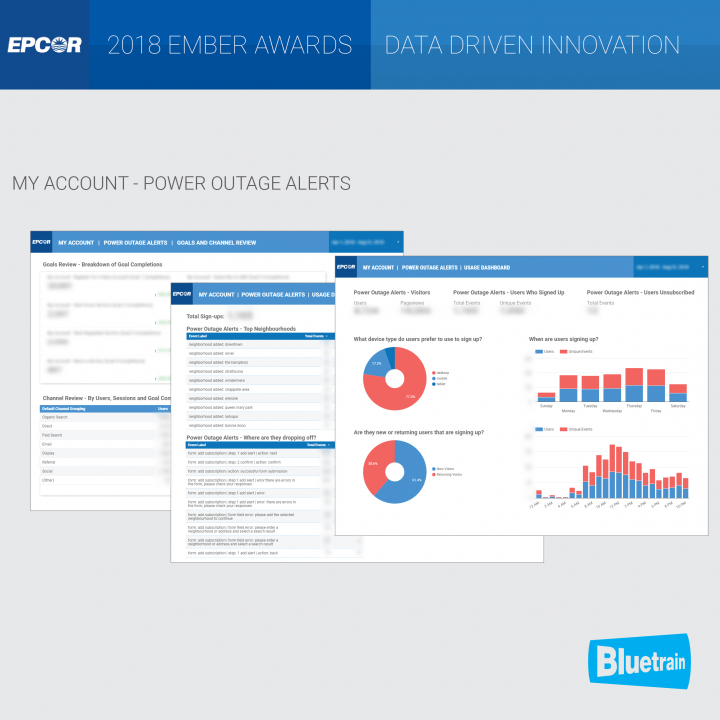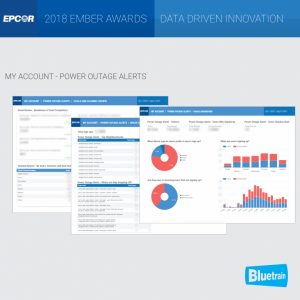 Visual creativity was evident in almost all the category winners. Bluetrain took home the 'Data Driven Innovation' award for a monthly reporting program built for EPCOR that uses beautiful data visualizations to make information easier to understand and quickly take in.
The waybill system developed by PDERAS Consulting for MC Dispatch follows a similar, visually pleasing approach, helping them land the 'Automation' trophy.
To round out the night, Sam Pillar and Forrest Zeisler were named Digital Leader for 2018. The pair created Jobber, which provides small businesses with software to efficiently organize their scheduling, quotes, invoicing, billing and team. Since it was launched in 2011, nearly 15 million people have been serviced by businesses using Jobber, delivering over $6 billion in services to their customers.
For the full list of winners, visit our Awards page. Also see the pictures of the winners.
The Digital Tipping Point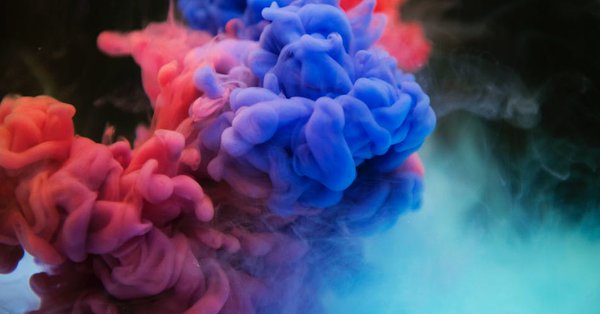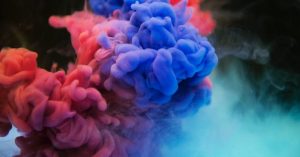 Earlier in the day, Digital Alberta and IABC held a half-day conference on transformation called The Digital Tipping Point. Presenters talked about the state of digital journalism, and provided tips for implementing digital annual reports, as well as corporate podcasting. Cara Bedford, Marketing Director for CompuVision, talked about ways businesses and entrepreneurs can "build their own microphone" to market themselves, rather than relying on other tools. For example, CompuVision created a magazine to bring in a new audience to its services.
The City of Edmonton also described their public engagement via social media platforms, and how they deal with online complaints and negative feedback. (A good reminder: don't feed the trolls).
Put together, the conference and award show made for an engaging and thought-provoking day. These events would not have been possible without the support of our sponsors, and we would particularly like to thank Bluetrain and ATB for their gold-level sponsorship. And of course, thank you to all the innovators, makers, and dreamers that continue to elevate the digital expertise of Alberta.
We're already looking forward to next year's event!