Last month, we sent out a survey to our member community. We wanted to get a better sense of what content Digital Alberta should be sharing, and how else we can help our community.
Community Profile
According to the survey results, the majority of our members work in the Marketing / Advertising sector, followed by:
Graphics / web design
Non-profit
Tech development (AI / machine learning / IT / software)
E-learning
Post-secondary education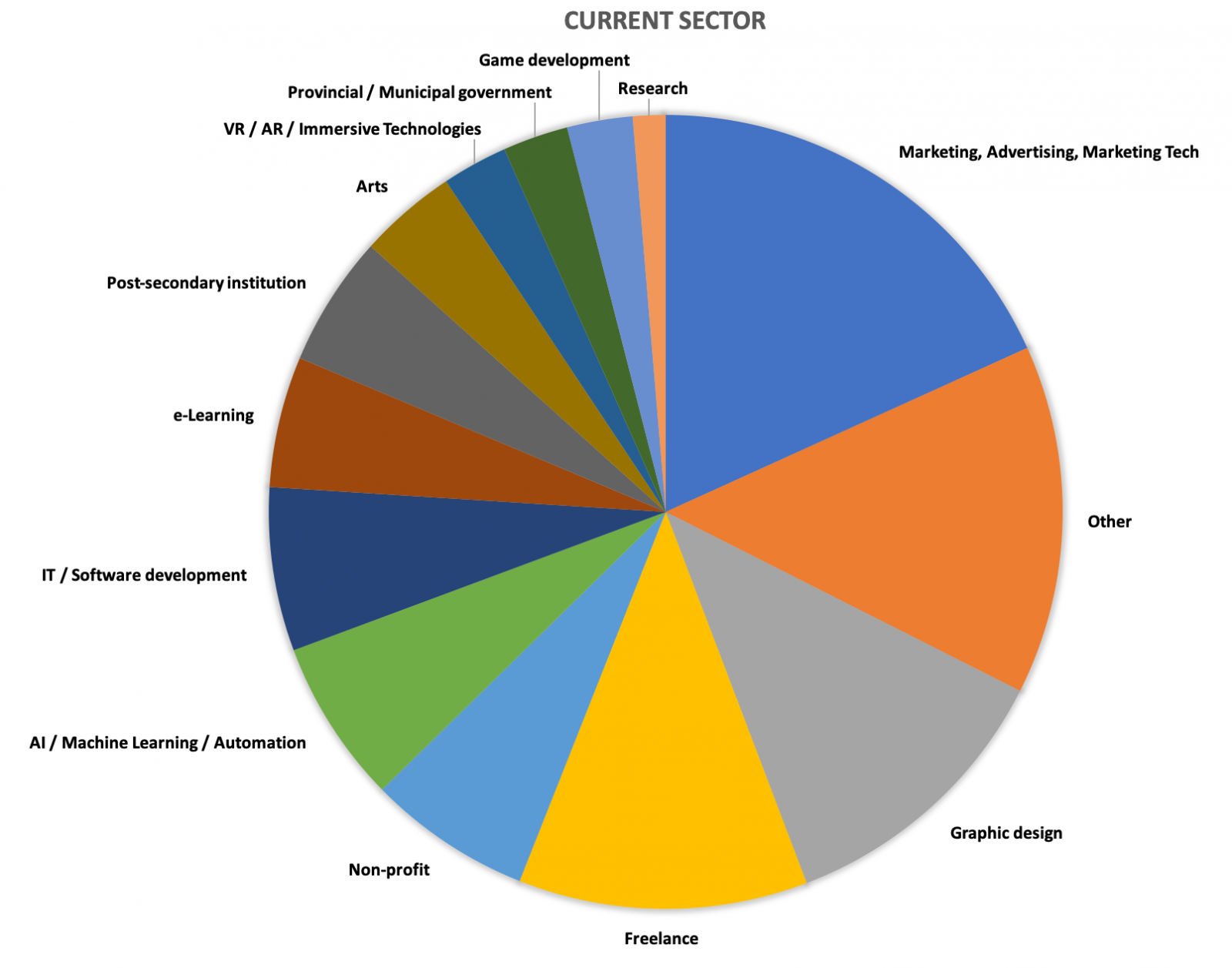 The professions covered within our membership run the gamut from marketers and designers, to programmers and lawyers. The commonality between them all is an interest in seeing Alberta's digital sectors grow and flourish.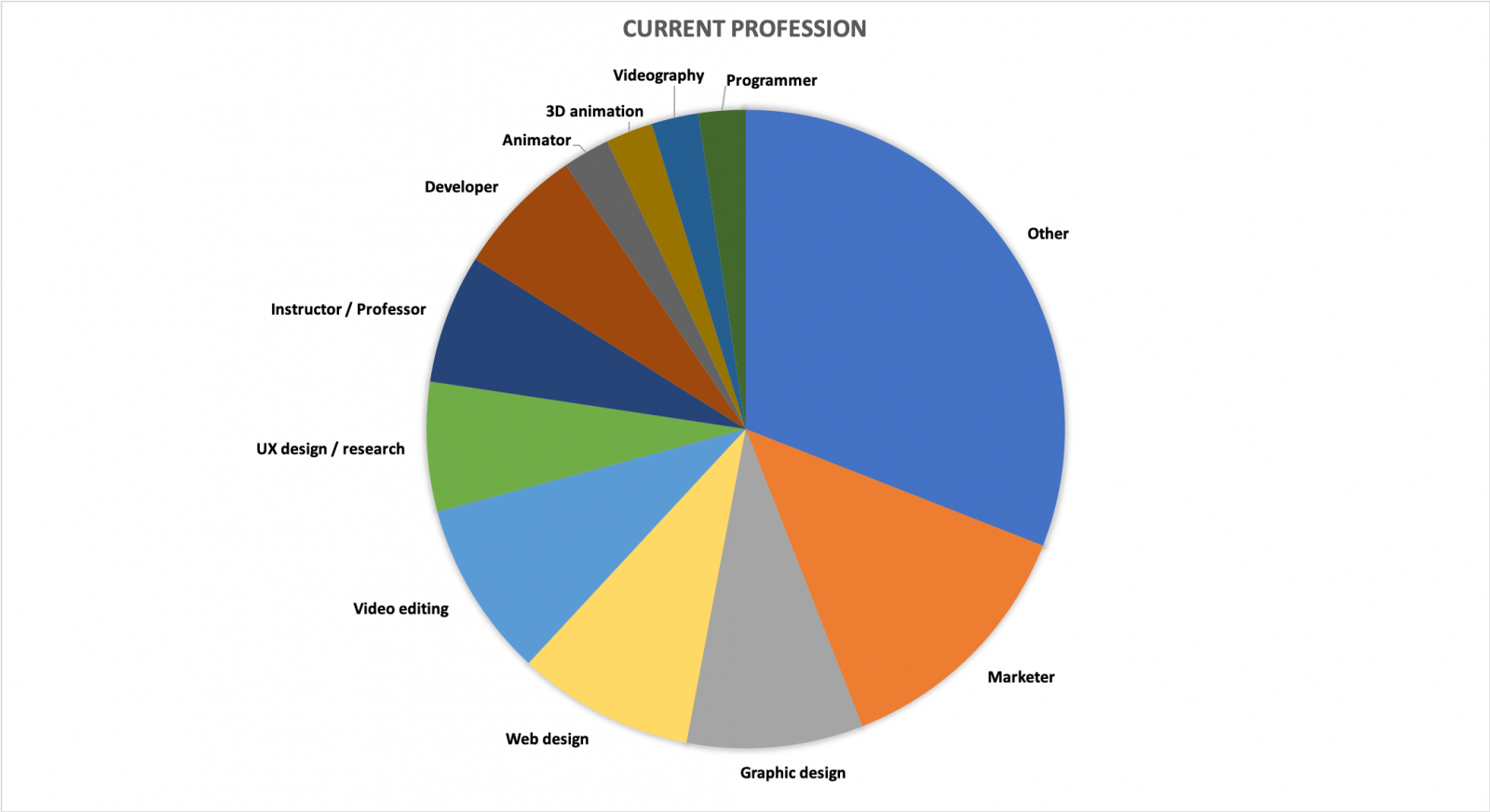 Most of our members live in Edmonton, followed by Calgary, and then southern Alberta and Lethbridge.
What our members want from Digital Alberta
We were pleased to see that the activities Digital Alberta has already undertaken, or listed as a priority to do, are in-line with what our members want from us: 
Share stories about local companies and creators

Advocate to government

Advise on new tools and initiatives that promote job growth and economic improvements for the industry

With our blog, newsletter, and new podcast initiatives, we are aiming to showcase local talent and success stories, and advise workers in the digital sector of what programs and services are available to support them. 
We would love to share more of these stories, and would invite you to fill in this survey to let us know about a company, creator, or service in Alberta that you would like to see profiled by Digital Alberta.
And of course, as mentioned in our June update, we are also aiming, whenever possible, to meet with government to raise awareness of the capacity and needs of Alberta's digital industries. We are therefore confident that our value to members in these areas will only grow over time.
Where we need to improve
On a scale of 1-10, where 10 means "excellent" and 1 means "poor", members gave Digital Alberta an average rating of 5.8. This measures up with our own internal review, and reflects our current state of evolution as we move from being primarily focused on celebrating Alberta digital sector, to also supporting this sector's growth.
In terms of specific areas for improvement, there were many suggestions from members, including improving the functionality of our website, clarifying our mission and audience, and creating more networking opportunities. We are in the process of carrying out the first two initiatives, but as a not-for-profit, volunteer-run organization, we must also be cautious about not over-committing to too much.
We would love to explore opportunities to host (or join) networking and professional development events and webinars, but are currently lacking the volunteer capacity to do so. If you are willing and able to help organize events like these, please reach out to us!
Measuring the impact of COVID-19
Finally, we asked our members to let us know how their organizations have been impacted by the current pandemic. The responses demonstrated the incredibly uneven way that COVID-19 has affected our economy.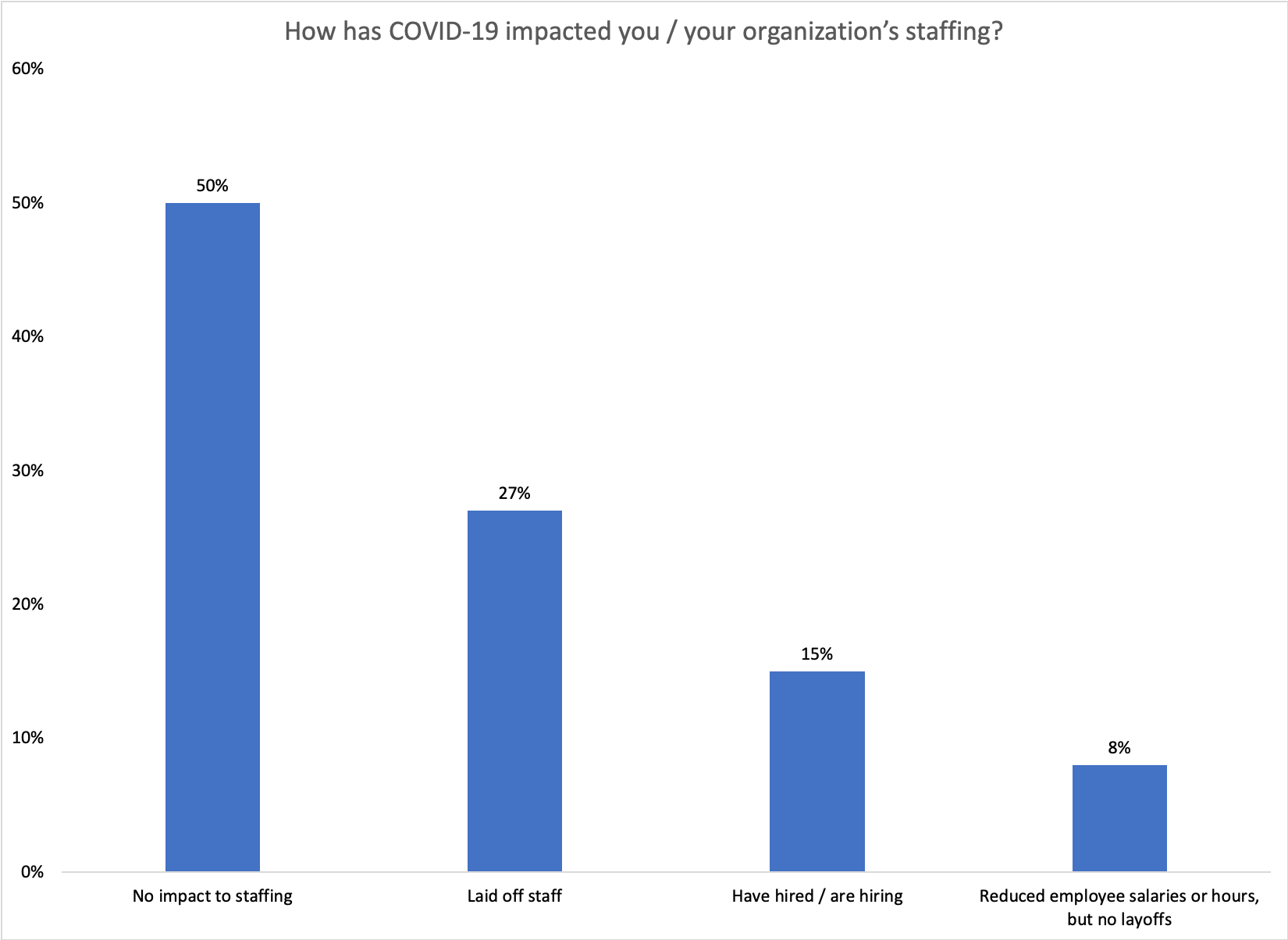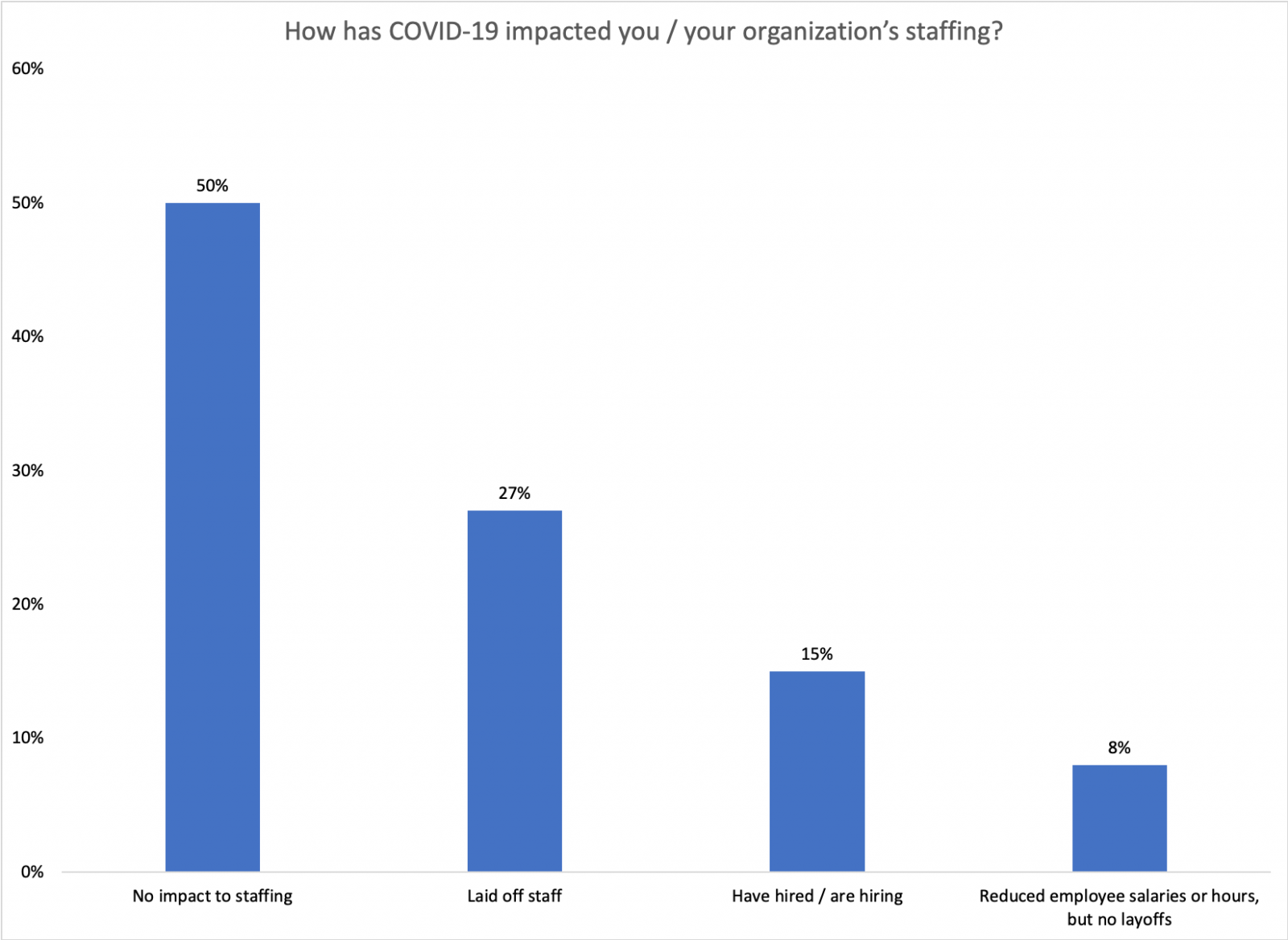 Of those who responded to the survey, 50% said they have seen their revenue go down since the coronavirus began. But 19% said their revenue has gone up. Further, 15% said they have actually increased employment, while 27% have decreased employment, and 50% have seen no impact to their staffing.
When asked about the biggest challenges they expect to face in the next three years, the top responses were:
Finding skilled staff

Adapting to the changing landscape

Finding clients in a rough economy

Getting support from the provincial government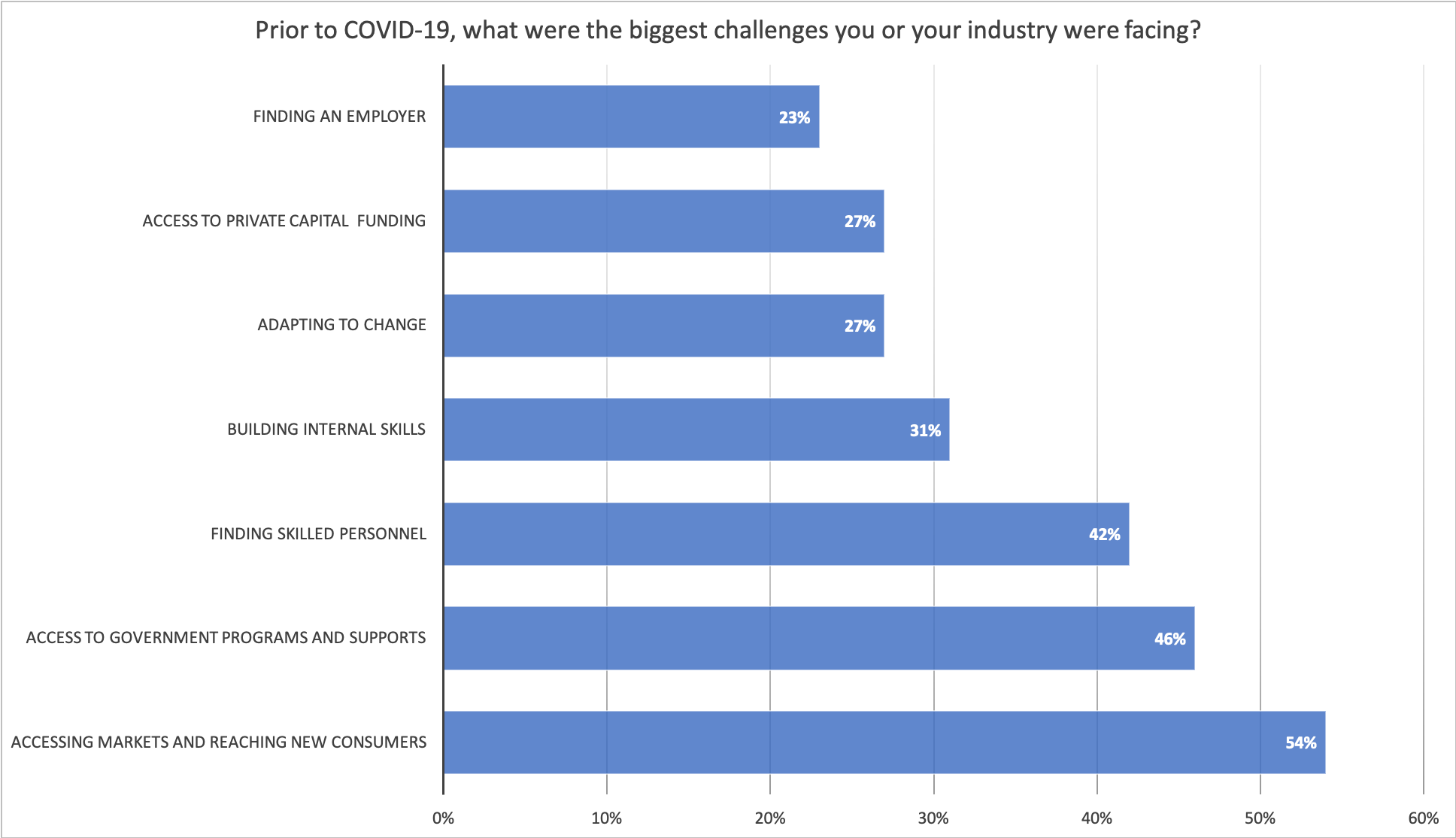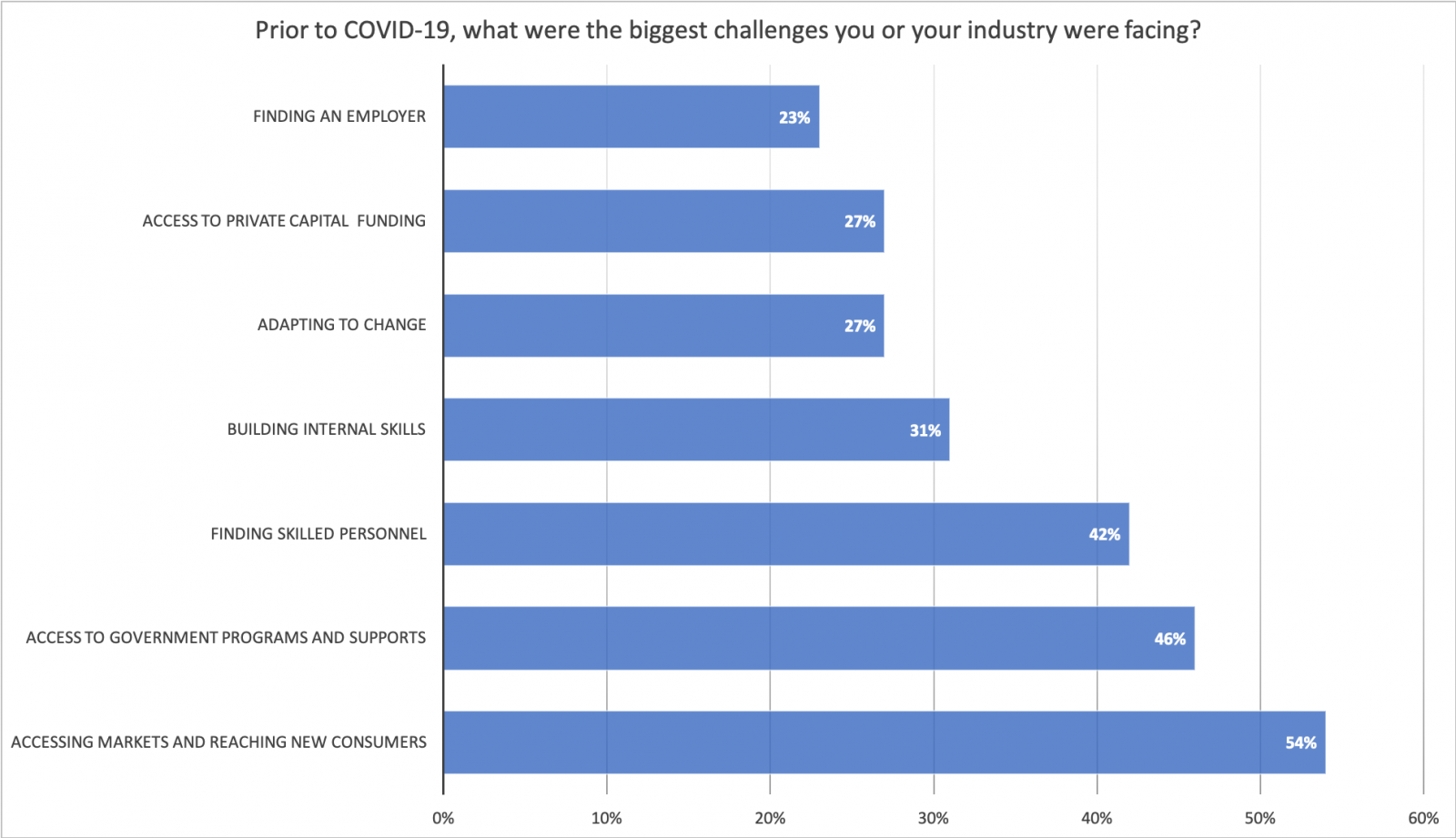 What's next?
This feedback will prove invaluable as we continue to shape the focus and mission of Digital Alberta. Having a better understanding of the sectors our members are focused on, and what their needs are, allows us to better define our priorities and the actions we need to take.
We would like to thank everyone who participated in the survey. If you have any further thoughts or ideas based on the results outlined above, please feel free to reach out to us!