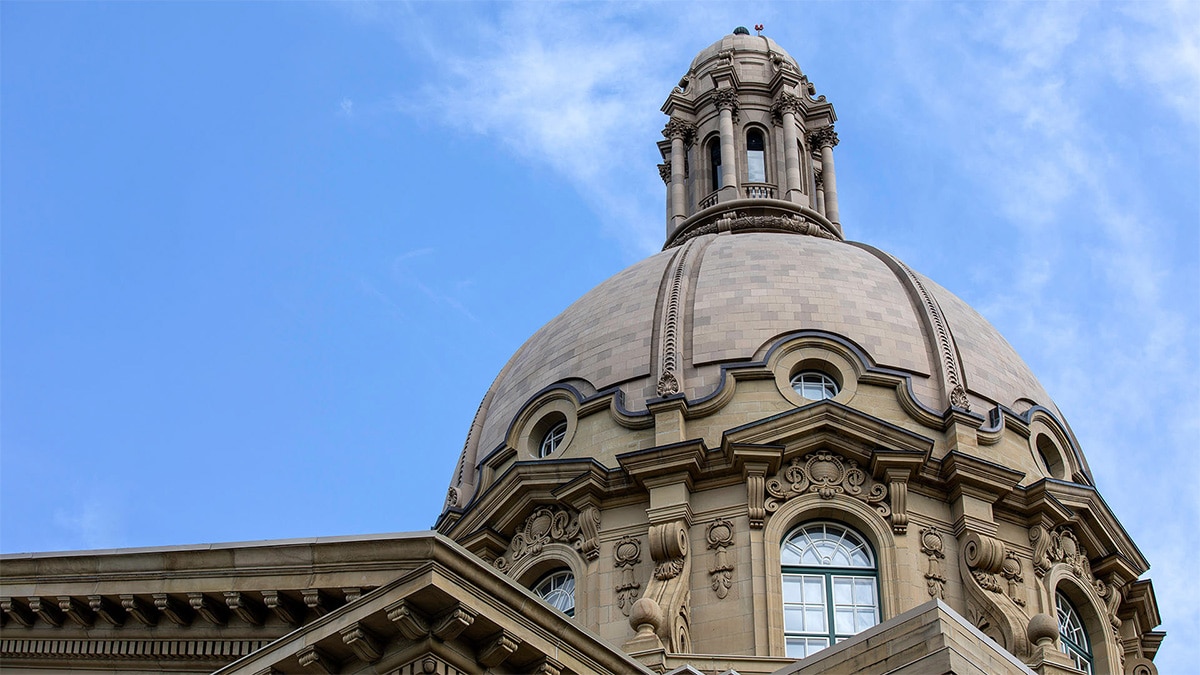 Alberta 2022 Budget: A Lost Opportunity — and Lost Jobs — for Alberta's Video Game Sector
February 25, 2022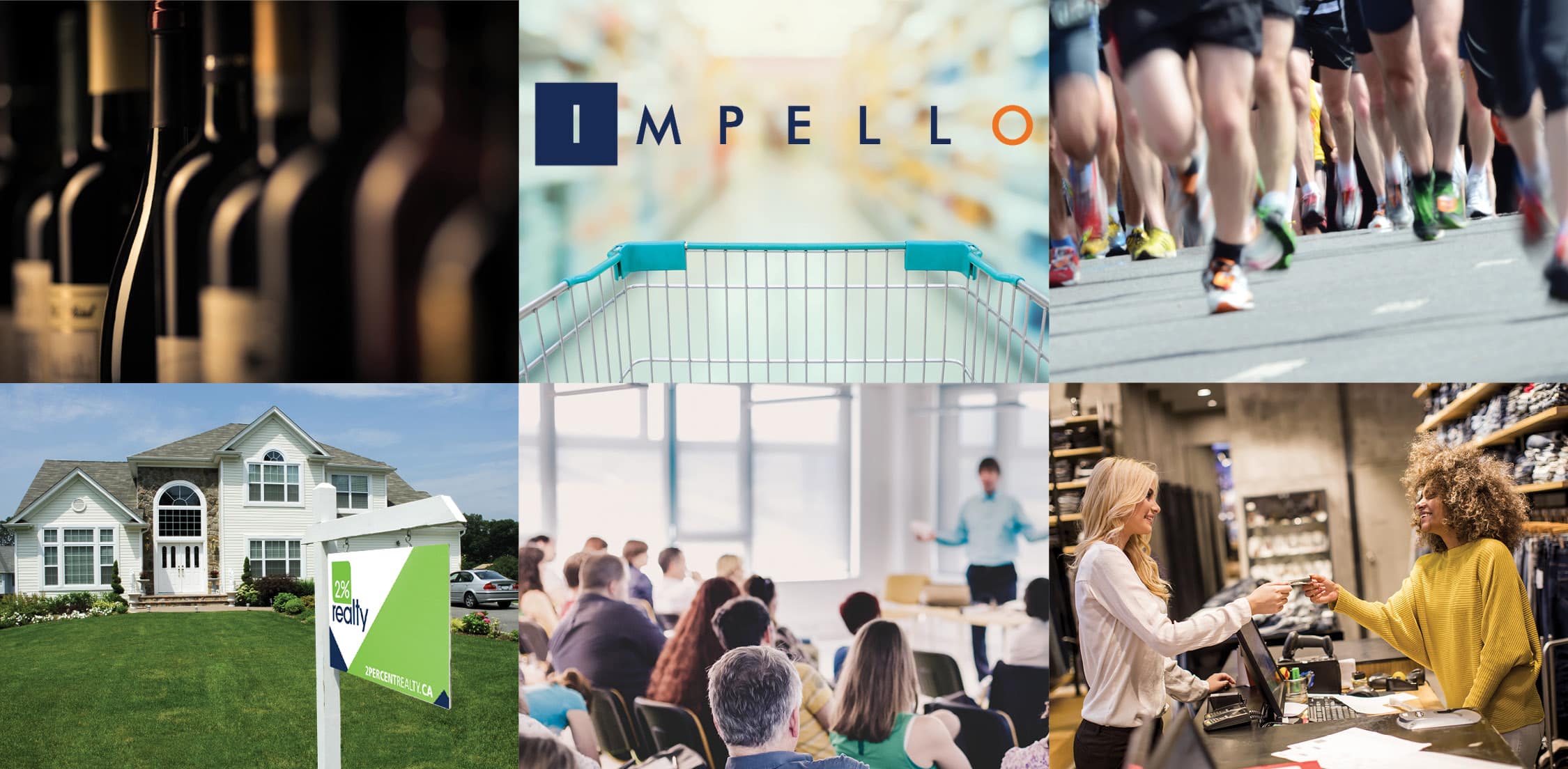 Uplifting design: Impello Inc
March 18, 2022
Digital Asset Revolution – The rise of blockchain technology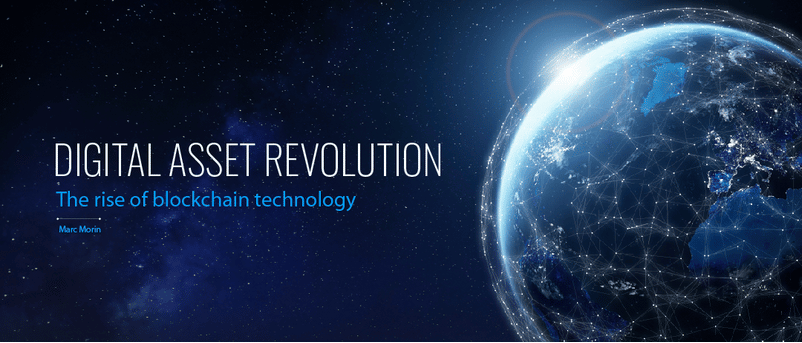 Hold onto your crypto shorts! Blockchain technology is going to revolutionize the world, and if you aren't paying attention you will be left wondering WT NFT just happened!
From stores of value, money exchanges, and non-fungible tokens (NFTs), to smart contracts and community incentivised tokens, blockchain technologies could potentially be the building blocks of our future world.
So, what is a blockchain? At its most basic level, a blockchain is a database that records data sets in "blocks" over an established and distributed network of computers, eliminating the need for trusted third parties such as payment processors. Each data block is chained together in chronological order, making it an irreversible and untamperable record of an activity or transaction.
Blockchain could become the new internet of value. Everything that has been built on the internet and that is within the digital realm — gaming, artwork, music, or any other digital asset — could become the new means of value exchange, storage and transmission, across everything.
This is in large thanks to the Ethereum framework, a decentralized, open-source blockchain that was the first to introduce a programmable token. This enabled creators to build in different characteristics of recorded ownership, stored in various formats, including NFTs, digital art, smart contracts, IP rights, etc.
The appeal of blockchain is that it eliminates the need for a central authority to verify trust and transfer of value. Rather, it transfers power and control from a few large entities to many internet users around the globe, enabling safe, faster and cheaper transactions, despite the fact that we may not know the entities we are dealing with.

So, how is blockchain going to change the world, and what will it bring?
Blockchain technology has made significant strides in the last decade, and has gained widespread adoption in recent years with many looking to digital assets to become a solid alternative to fiat currencies for global finance. In 2021, El Salvador adopted bitcoin as its legal tender, and many enterprise companies have begun implementing their own version of blockchain.
While the possibilities for this technology are limitless, here are just a few examples of how blockchain could impact the future.
Decentralization
Many current systems of centralization (for example, in banking) are inefficient, as they often offer little transparency, and lack sufficient security and fraud detection. Blockchain eliminates these inefficiencies by improving the transparency of transactions, and allowing manual control over different aspects of the system.
Healthcare
Storing medical records in a decentralized manner would give patients greater access to their own health data, and make it faster and more seamless for health practitioners to diagnose and treat patients.
Finance
Blockchain technology has the ability to automate, secure and operate more efficient processes, optimizing and digitizing securities and other assets without increasing costs. It could also add transparency, trust, privacy, scalability, and security to a sector that relies on all these capabilities.
Currently, some of the biggest blockchain users in the world are companies working in the investment management, lending and banking, insurance and trade sectors.

Digital Identity
There are many inefficiencies with digital identity management (which is the system used to create and securely save user logins to a variety of online platforms). These inefficiencies are caused by issues with times-tamping, duplication, ownership and control,  as well as having a single point of failure.
Blockchain can help solve these issues by providing identity synchronization and trusted proof-of-existence, eliminating redundancy issues, and giving individual control back to users.
Some areas that blockchain identity has already been rolled out include asset management, global payments, healthcare, education and government services, to name just a few.
Smart Contracts
Simply put, smart contracts are programs stored on a blockchain that run when a set of predetermined conditions have been met. They are used to automate the execution of an agreement, allowing all participants to immediately confirm the outcome without any intermediary. For example, it could be used to transfer the land title from one owner to the next after the proof of payment has been confirmed, without the need of a lawyer.
Smart contracts offer many benefits, including speed, efficiency and accuracy, trust and transparency, security, and cost savings.
Cryptocurrency
Blockchain is the technology that allows cryptocurrencies to exist. Bitcoin is currently the most widely known cryptocurrency, and credited for inventing the technology.
Cryptocurrency is electronic money stored in e-wallets or computer files. It uses blockchain technology to transfer and track transactions chronologically, storing the information cryptically so that anyone can see it without it being altered.
There are many benefits and applications of cryptocurrencies that go beyond the benefits of traditional money (i.e. collecting interest when stored, and paying for goods and services). Crypto could make the world a better place by reducing the risk of fraud, making money transfers safer, keeping companies and individuals accountable for their financial transactions.
It also offers a stable alternative to unstable currencies, eliminates the need for escrow third parties, creates instant transactions, provides alternative ways to invest, while offering total security and transparency.

NFTs
Non-fungible tokens (NFTs) can be absolutely anything and everything, from a video game asset, to a work of art (Beeple's collage, Everydays: The First 5000), a domain name, an access key, a ticket, a plot of virtual land (The Sandbox), fan tokens (Manchester City football), or a decentralised financial products (DeFi), to name just a few examples.
According to HubSpot, the market distribution of NFTS as of Q3 2021 are: 76% collectibles, 9% art, 7% games, 4% utilities, 2% metaverses and 1% sports, representing a total of US$6 billion in trades.
Many companies and individuals are jumping on the NFT bandwagon, from McLaren building an NFT platform on Tezos, to Dolce & Gabbana dropping Haute Couture NFTs, to examples from Coca Cola, the British Museum, Tik Tok, Samsung, and Mythical Games. Some Anthony Hopkins fans are even earning roles in an upcoming movie by purchasing NFTs.
The possibilities are endless.

Many people remain skeptical that blockchain could change the world, however, recent developments are showing that it has incredible potential to do so. As described above, the impact and applications of blockchain are considerable.
If you don't want to be just a spectator watching the rise of blockchain, I would encourage you to become a part of the revolution by investing and using blockchain within your business, and help change the world, one blockchain at a time.