Increasing our industry's depth: how encouraging Indigenous talent benefits us all
June 7, 2018

Help us shape the 2018 Ember Award categories
July 30, 2018
Filmmaker Olaf Blomerus talks Alberta's evolving screen based production grant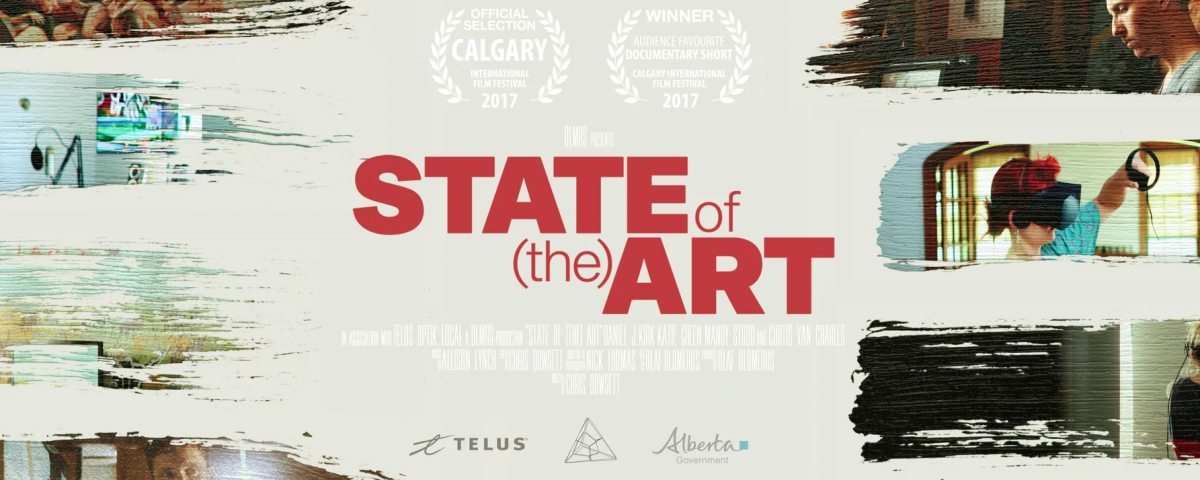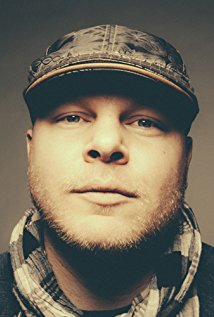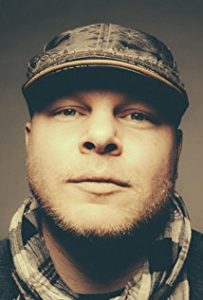 Olaf Blomerus is the man behind the production company BLMRS (his last name, minus the vowels). His most recent documentary, State of (the) Art, took home three awards at the Alberta Film and Television Awards in May for Best Short Doc, Best Director Non Fiction Under 30 and Best Visual Effects as well as an Audience Award at the 2017 Calgary International Film Festival. The film looks at how art and technology come together through the works of four Calgary-based artists.
It's release timed with the announcement of Alberta's revised Screen Based Production Grant. The grant has up to $45 million a year in funding that eligible production companies can apply for a chunk of (an increase from its previous $35 million budget). Additionally, it has introduced a points-based system to determine the strength of submissions based on their economic and cultural contributions. (The current round of applications will be open until July 31).

Back in October 2017, Blomerus attended the Screen Based Production Grant Workshop and shared his thoughts on the evolving grant with Digital Alberta.
Digital Alberta: What impact do you think this grant will have?
Olaf Blomerus: I think it's interesting, in the sense that there is more money. And I think it's encouraging a new conversation about how to stimulate Alberta's production industry. A couple of people [at the workshop] brought up post-production, and how [the high costs] can be supported. Ultimately, the fact that the grant is new means that people will be talking about it, so hopefully the government is listening [to people's concerns, including those about the lack of money] and [Alberta's film industry] can grow.

DA: Can you share with us a few more thoughts about the grant?
OB: What Alberta producers are able to get out of it will depend on their current situation or how they schedule productions. One big change is that it will no longer offer an ongoing rolling application, but will have specific application periods throughout the year. This may not line up with the timelines that some productions are on. But on the other hand, the government will now pay 30-50% of the grant when the proposal is accepted, and the remainder after the production is done and delivered. They previously only paid at the end, so you had to do some kind of in-term finance. Also, you used to have to apply before principal photography, now you can apply within 180 days of principal photography (before or after). So it could potentially offer a lot more flexibility to producers.
DA: Could you give us a 30 second synopsis of your film "State of (the) Art"?
OB: State of (the) Art is a short documentary featuring conversations with four artists (Mandy Stobo, Curtis Van Charles, Katie Green, Daniel J. Kirk) who are discussing the intersection of art and technology. They all highlight a different viewpoint of what that involves.
DA: What inspired the film?
OB: We were filming a project called The Failure Way, which was a doc series highlighting why failure should be considered a good thing. Towards the end, we were working with an artist named Heather McLean. My producing partner, Chris Dowsett (who directed State of (the) Art), had the idea to illustrate some of her work using visual effects on the sides of buildings, so you could see what it would look like if one of her pieces was 100 feet tall. He originally pitched it as a smaller concept, but I thought it was a really good idea, and said we should pitch it as a bigger concept and try and get some funding. So we pitched a visual effects public art doc to Telus Optik Local, and they approved it. But about half-way through production we sat down and re-analyzed what we were trying to say with the doc. We realized that jumping into the public art space was pretty controversial, and we weren't sure if that was the kind of piece we wanted to make. So we re-pitched the idea of doing a doc about the intersection of art and technology, and Telus loved it, so we went that way.
DA: How did you feel when you first found out you won the Audience Award at Calgary Film?
OB: It's a pretty amazing feeling to win anything for any project, because it means that you at least did something right! A lot of the time, you're focusing on all the things you got wrong or didn't do, or you're watching it on screen and noticing all the little things that need fixing. But when you get any kind of award, specifically an audience award, it means that people connected with your film and thought you did something right, which is a great feeling.

DA: Do you think winning this award, or your film in particular, will have a larger effect on the Alberta film industry?
OB: The Alberta film industry is strong in a lot of regards, and not so strong in others. We've had a lot of monster productions film here, everything from Legends of the Fall to The Revenant. But I think what we, as Alberta filmmakers, need to push for is more creation of ideas and execution of ideas here. I hope that State of (the) Art sets a good precedent as to what can be accomplished in Alberta in terms of storytelling and visual effects.
DA: Did you end up submitting this to any other festivals or was Calgary your first?
OB: Calgary Film was our first and we are still on the fence as to whether or not to submit to others now that we've put it online. Most festivals don't really want something that has been out in public, but at the same time, the festival scape is changing for short films, so it's usually in your best interest to get it online and out to as many people as you can.

DA: How exactly is the festival scape changing for short films?
OB: Well, festivals cost money. So you may submit to them, but be unable to afford to go, so it's hard to create a buzz for your project at that festival. Plus short films aren't exactly made to be sold or marketed; they tend to be more of a calling card or experiment. It's a different scenario for feature films because festivals are a good place for them to be showcased or sold. Short films usually find a better life online because you can reach a broader audience there.
DA: Can you speak a little more as to where you see the Alberta film industry going?
OB: Many people would argue that Alberta can't compete with places like Vancouver or Toronto or Montreal in terms of what can be created. But I think we need to look at it differently, and not say "how can we be the next Vancouver or Toronto," but "how can we be Calgary?". I think we are making a lot of the right moves with all the big movies being shot and made here, but we need to start them and finish them here. I've always argued that I've never tried to make content "good enough" for Calgary or Alberta or Canada. I try to make content that I feel could hold its own internationally. If more Alberta producers started creating content at a caliber that can play in the wider world, then we can further the education of filmmakers that are up and coming. But at the end of the day, the key is to be our own showcase of what we can do here, as opposed to just repeating what other places do.
DA: Where do you get your inspiration from?
OB: Music is probably one of my biggest inspirations. I come up with a lot of ideas while listening to music. Beyond that, I'm a bit of a futurist and am interested in the technology side of the world. Big grandeur ideas like artificial intelligence and things of that nature tend to get my head spinning, and I try to think of how they can influence cinema. So, for example, a short film I did a while back called Hello World was an attempt to try to come at artificial intelligence from a different angle than what you see in The Terminator or The Matrix, and to think of it from a more humanistic approach. So I would say that that's where I draw my inspiration: where science fiction meets reality.
---
To learn about other grants covered under the Alberta Media Fund, click here.