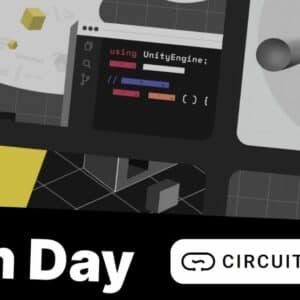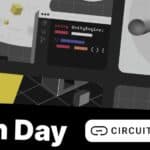 Circuit Stream – Advancing Alberta's Gaming Education Ecosystem
May 29, 2023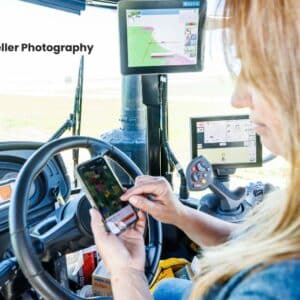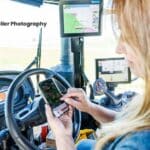 MITACS CASE STUDY: What does satellite data have to do with farming, food security, and soil fertility? This Alberta company's AI holds the answers.
May 29, 2023
From Apple Arcade to the Big Screen: A Calgary Studio Story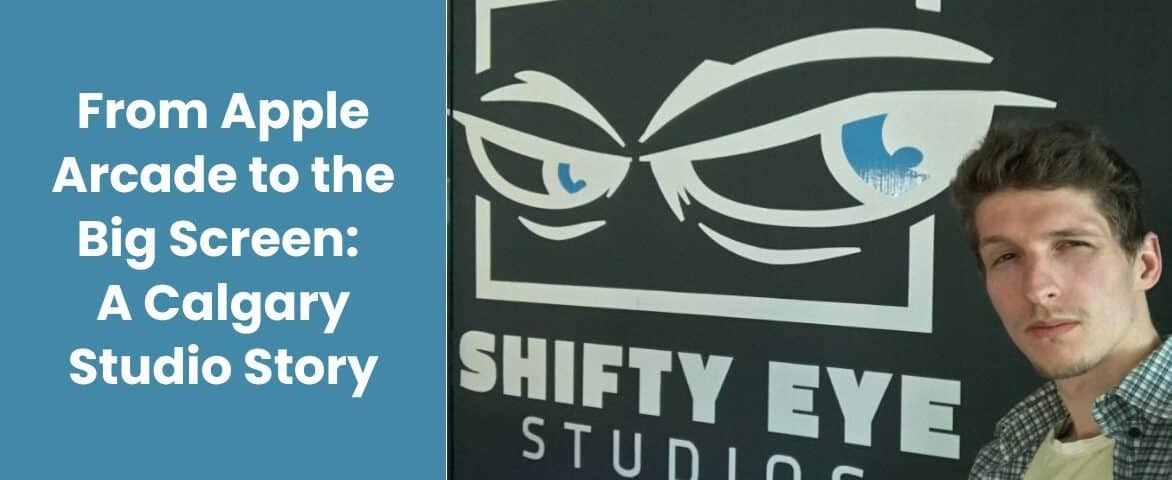 Shifty Eye Studios launched in early 2020 after CEO, Tuncer Deniz, found success developing several mobile games for Apple's game subscription service called Apple Arcade. The team of four was exploring different game ideas during the early days of the pandemic when a LinkedIn message changed the trajectory of the studio. An executive at a large movie studio had played one of the games on Apple Arcade and was interested in having the team create a game for one of their major movie franchises. From there things progressed quickly and the contracts were signed by summer 2020. 
Since then the office has grown to a team of 30 headquartered in downtown Calgary and include roles such as: programmers, artists, animators and level designers. The team also hired ten subject matter experts from around the world that bring unique skills and experience to the table. One such contractor worked on the series of movies that the game is based on and was brought onboard to develop a specific component of the game. Other contractors include trailer designers and sound and music engineers. 
Tuncer recalls the evolution of the talent pool in Calgary over the last three years, "In 2020 it was a challenge to find the skills we needed. We had to recruit from places like Vancouver, Montreal and Toronto, but these days we haven't had any issues finding talent in Alberta and actually just filled the position for an animator in Calgary." Tuncer credits this talent shift to the expansion of gaming programs offered in the province which provide new grads the opportunity to break into the industry combined with Shifty Eye's talent strategy when it comes to junior hires, "We're not afraid to hire junior folks because we have really good mentors on our team that are good at guiding people. Raw talent, hunger and a willingness to learn is sometimes more important than experience." His single biggest advice for landing a job in gaming? Having an amazing portfolio! "Having a good portfolio will determine your success regardless if you are going for an animator, programmer, or artist position. Even if you have no experience you can outweigh that with a great portfolio. It's also important to keep it updated every year."
The studio's newest hire demonstrated how a good portfolio and thinking outside the box can help you land your dream job. Roman had been searching for jobs in Calgary for two months after moving from the Ukraine as opportunities in the country's video game studios dried up. Opportunities kept coming up in Vancouver but with family in the city and high costs of living in Vancouver, he was determined to make it work in Calgary. Finally, he saw an ad on LinkedIn for an animator. He immediately applied but decided to go to the Shifty Eye office and request an interview in person to set himself apart. Tuncer noted, "I had just returned from lunch when I was told there was someone here to see me. I was surprised at first, but after a few seconds of deliberation I agreed to interview him on the spot." When he presented his portfolio Tuncer was immediately impressed, "he used Tom and Jerry in his videos and had lots of exaggerated movements that looked really good." After a short second interview with the Lead Animator Roman was given the thumbs up and he started with the studio the next week. 
Tuncer shared that Roman has exceeded expectations and he is highly committed to his craft and right off the bat he was willing to lean in to support the team. Tuncer credits his tenacity and the quality of his portfolio to him securing the position. 
Shifty Eye studios will be launching their game in 2024! Stay tuned for updates on when it will be available to play!