As pandemic stretches on, Alberta artists discover the power of online community
November 23, 2020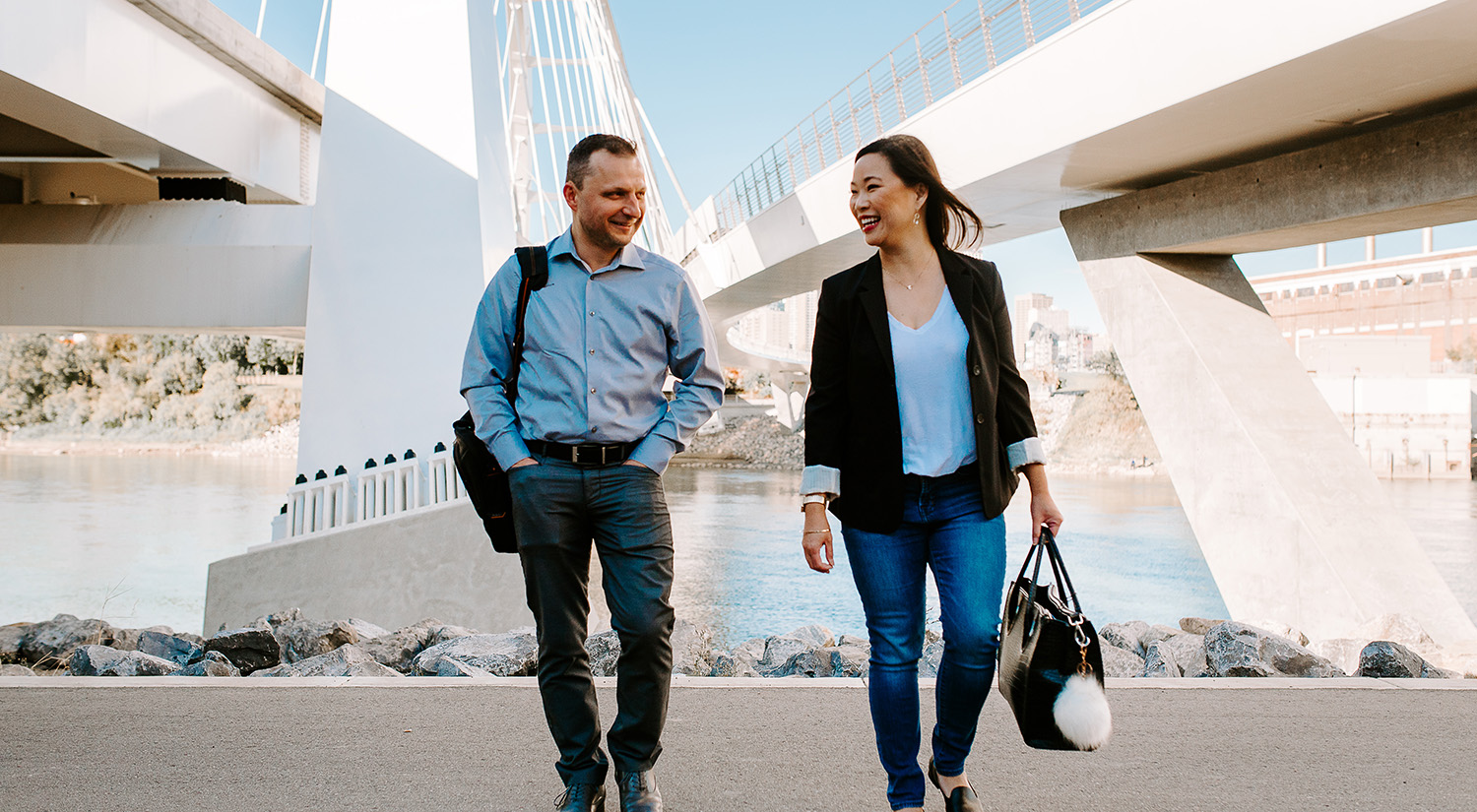 Kickbyte Digital (one of Canada's fastest growing companies) talks building human connections in a digital world
December 8, 2020
Innovate Edmonton's new leadership look to build collaborations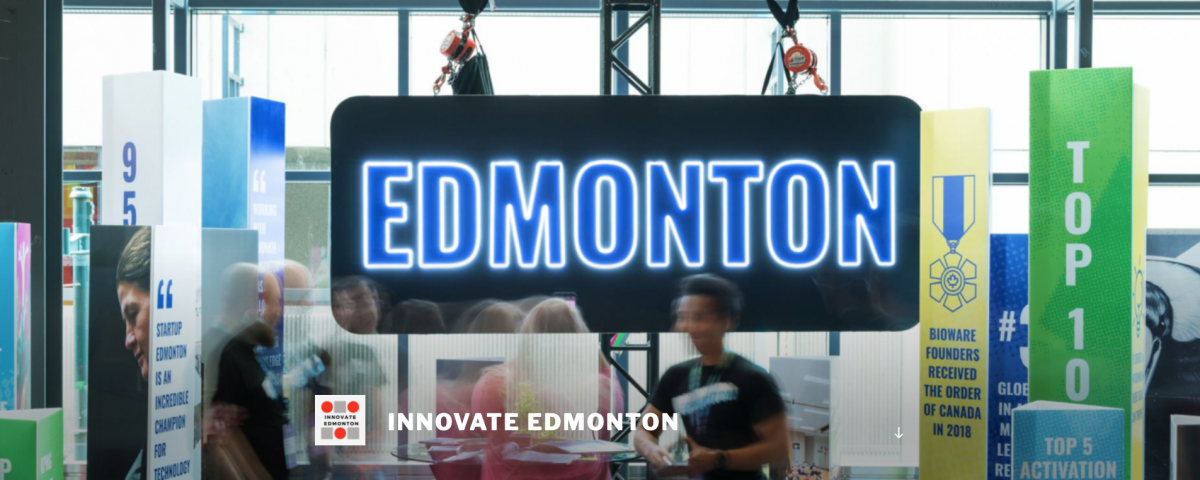 The innovation ecosystem in Edmonton received welcome news this week, as Catherine Warren (media-tech entrepreneur, recent head of the Vancouver Economic Commission, and former Chief Executive of the Centre for Digital Media innovation district) was named CEO of the new Innovate Edmonton. This promises a hopeful new start for the city, following a tumultuous year marked by COVID-related economic downturns, and a restructuring of the Edmonton Economic Development Corporation (EEDC), which operated the previous Innovate Edmonton.
The new Innovate Edmonton, independent from the EEDC (now renamed Explore Edmonton Co.), was created in May 2020 to focus on championing innovation in the city. In July, Naseem Bashir was selected to be the board chair for the organization, and his first priority was to recruit a board and CEO that could set a new direction for the city's startup ecosystem.
"In four months, we went from nothing to a full board, and now a management team of one," says Bashir. "It's been an incredibly busy time!"
Setting a new tone
"I was asked to be the board chair because I'm a governance guy, and I can be a facilitator between the administration and political leaders," says Bashir (pictured right).
An engineer and self-described "data geek," Bashir is also the CEO and Executive Chair of the Williams Group of Companies, and chairs several other organizations, including DB Technologies LP and Edmonton Airports (YEG and CZVL). He is very familiar with running a company that is publicly funded, and maintaining open dialogues with all concerned parties.
He says the goal for the new Innovate Edmonton is to be open and communicative.
"It's about building trust between the startup community and public leaders, and keeping everything in balance," he says. "A big part of that is creating the right governance. We want to focus on our relationships with companies and other organizations in the ecosystem, determine how we work together, and define Innovate Edmonton's unique role."
This emphasis on dialogue and building trust is, in part, a response to an audit on the EEDC released in November 2019, which found that the majority of Edmontonians did not understand what the body — or its subsidiary organizations — actually did for the community. 
To that end, Innovate Edmonton will also build an Entrepreneur Advisory Committee to engage with all levels of the city's tech sector. "This committee will ensure we know what's going on with the community, and what they need," says Bashir."
"The key steps for the new CEO will be to figure out how we connect with the community, enhance the investment environment, attract capital, and get more startups and scale-ups going – as well as support innovation in more traditional sectors so that no opportunity is unchecked. This will all be baked into Warren's new plan. The board's mission is to provide oversight, and help set Innovate Edmonton up for some big wins."
Leading through collaboration
Bashir would like to see Innovate Edmonton playing a connector role within the startup ecosystem, and not only build strong relationships with other support agencies in the city (like Edmonton Global), but also across the province, country, and even globe.
"One thing that's become clear to me through my work experience and travels is that Alberta is small — we're a tenth of the size of California — and we don't have a consistent brand or message. It's fun to have hockey rivalries between cities, but economic rivalries between regions that are tiny, globally speaking, do not help us.
"We're all in this together — Edmonton, Calgary, Alberta, the West, Canada — and we need to build a shared message that helps us all grow. If we compete against ourselves, we have no chance."
To Bashir, this means working with counterparts in Calgary (like Platform or Calgary Economic Development), Alberta (Alberta Innovates, A100), and at a national level (Mitacs) to collaborate on ways to promote startups and tech innovators across the country.
"I don't think anything should be held sacred," he says. "Just because it was always done this way, doesn't mean we should continue to do it that way. Maybe there are things that Alberta Innovates is doing that we don't need to do, and we can fill other gaps? If that means making people uncomfortable, so be it. Our goal should be making the best use of capital and skills."
Where the new CEO fits in
Innovate Edmonton's board set out to find a CEO who could build these relationships, and ensure the "new entity becomes a trusted outcome-driven and action-based organization that will serve the innovation community."
Bashir says they were looking for someone with good international experience and connections that they could bring to Edmonton. "I was also looking for someone with off-the-charts emotional intelligence, and an amazing ability to relate to people." 
Warren, who was born in Canada and educated in the US, has lived and worked across North America and Europe. Earlier in her career, she was the start-up COO of a broadcast software company that she and her partners grew to a $300 million market cap. In the past 20 years, she has served as an executive supporting a variety of startups, publicly-traded companies, funds, academic institutions, and government-business enterprises. 
Most recently, as CEO at the Vancouver Economic Commission, she led the team in attracting $3 billion in foreign direct investment to the region, with a portfolio including the Vancouver Film Commission, the world's largest animation and visual effects sector, smart cities technologies such as AI, 5G and quantum computing and the green and impact economies.
Bashir is very happy about the appointment of Warren, who brings valuable experiences from ecosystems in other regions and countries.
"Innovate Edmonton's mission is not clearly defined yet, as we want the new CEO to set the direction and performance indicators. But I'm excited about the leader we have chosen, and what the new chapter for Edmonton will be."
More information: