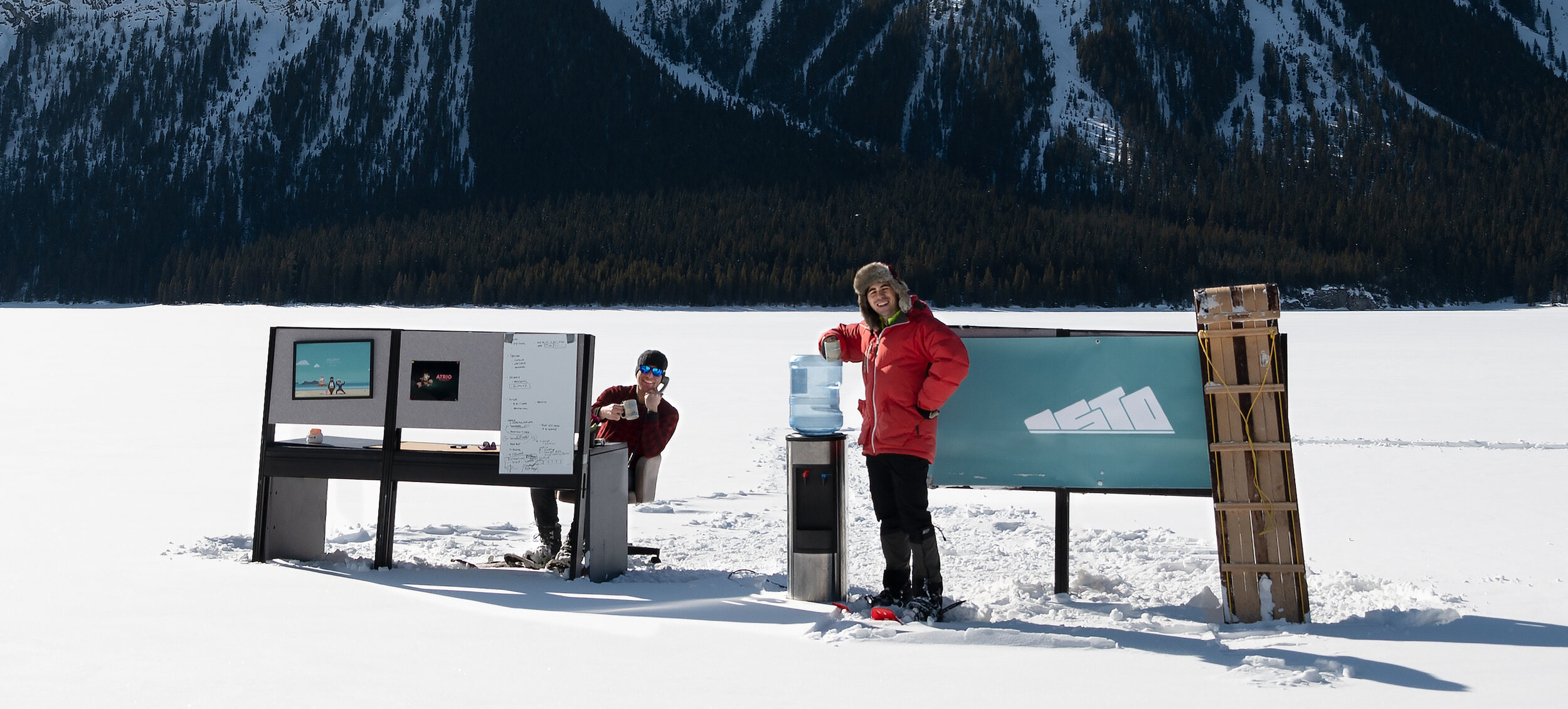 Portrait of an Albertan game developer
November 11, 2020

Innovate Edmonton's new leadership look to build collaborations
December 3, 2020
As pandemic stretches on, Alberta artists discover the power of online community

If there are two lessons to learn from the COVID-19 pandemic, they are: 1) those who cannot adapt will not make it, and 2) our best chance of getting through this is together. Neither are necessarily complementary, yet both lessons are on full display with the recently launched Art By Locals website.
This online showcase of Alberta-based artists grew out of a pandemic-induced need. Like those in service-based industries, artists have traditionally relied on face-to-face interactions with customers — through markets, galleries, art classes, and shows — to sell their works.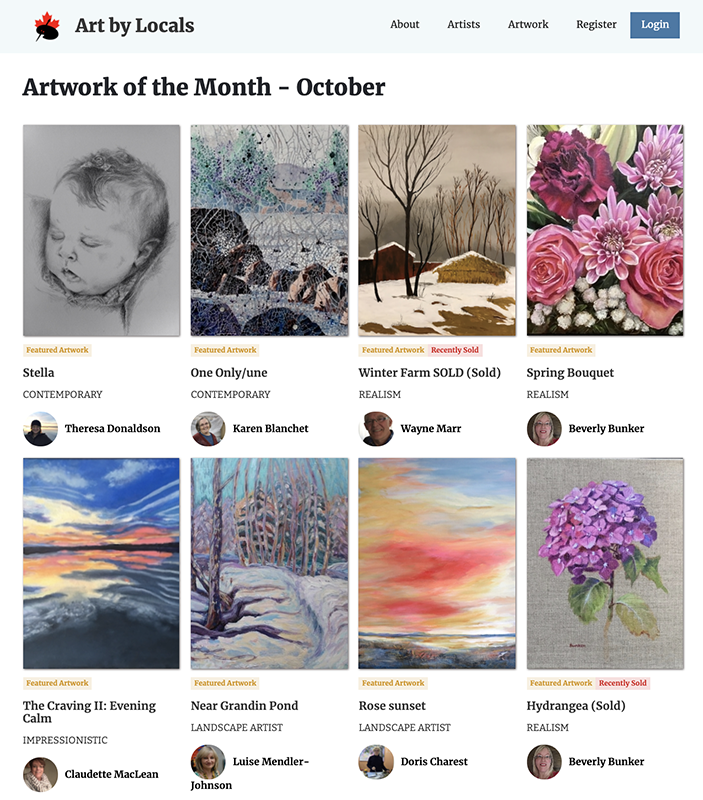 "Everything died with COVID," says Edmonton-based artist Doris Charest, the co-creator of Art By Locals. When physical spaces closed in March, Doris could foresee the devastating impact this would have on her art community.
She was sharing these concerns with a web developer friend who had recently moved from New Zealand to Canada, Connor Finlayson of Unicorn Factory.
"I belong to a collective of five artists, and we had always had more success selling art together than alone. And I was telling him about that," says Doris. Connor suggested the group move their art online. There wasn't an existing online sales platform for Alberta artists, so she asked if he would build a website for her.
"He said: 'I'll teach you how.'"
Under Connor's guidance, Doris learned Webflow and built her first website: Art By Locals, "a platform by Canadian artists, for Canadian artists."
Learning New Tricks
Doris is not the only web novice involved in the platform — most of the artists showcased on the site are new to online sales. 
They are among many in the art world who have long ignored the internet as a potential sales avenue, instead focusing on physical stores and tradeshows. After all, no customer would be willing to buy artwork that they haven't seen in the flesh, right??
But as the pandemic is teaching us, people are willing to make a surprisingly wide variety of purchases — from cars, to clothes, to houses — entirely online, without the face-to-face interactions.
This is now inspiring people with limited web development experience — but valuable services or products to sell — to venture into the online market.
"The goal was to make this as easy as possible," says Doris. "We just provide the online forum. Artists have to load their own images, and make adjustments as paintings are sold, and new works are added. Getting the platform to have a simple, clean look, and creating usable instructions for those who are uploading to it, was key."
The website operates as a subscription service for artists. "You can have two images on the website for free. If you want to show more, there's an annual fee of $100. For that you get 10 images, and are featured in our advertising."
Launched in September, Art By Locals now features over 100 artists. Within its first two weeks of marketing, it sold four paintings.
Buy Local
Currently focused on Alberta artists, Doris and Connor hope to expand the website to feature artists from across Canada. For Doris, who has been painting for several decades, and is a member of the Alberta Society of Artists and the Federation of Canadian Artists, this project was never about simply creating a revenue source. It was about encouraging Albertans to think differently when purchasing art for their home.
"People never think of buying locally when it comes to art," says Doris. "I would love to start a trend of being more mindful of the incredible art and artists around us."
She also hopes this website will continue to foster the community of support and generosity that has long existed among Alberta artists, and give everyone the opportunity to get through this pandemic, together.
Like so many other incredible stories coming out of COVID, this group of Alberta artists is demonstrating the benefits of adapting to the needs of the time, rather than sitting back and waiting for the "way it was always done" to return.