Innovate Edmonton's new leadership look to build collaborations
December 3, 2020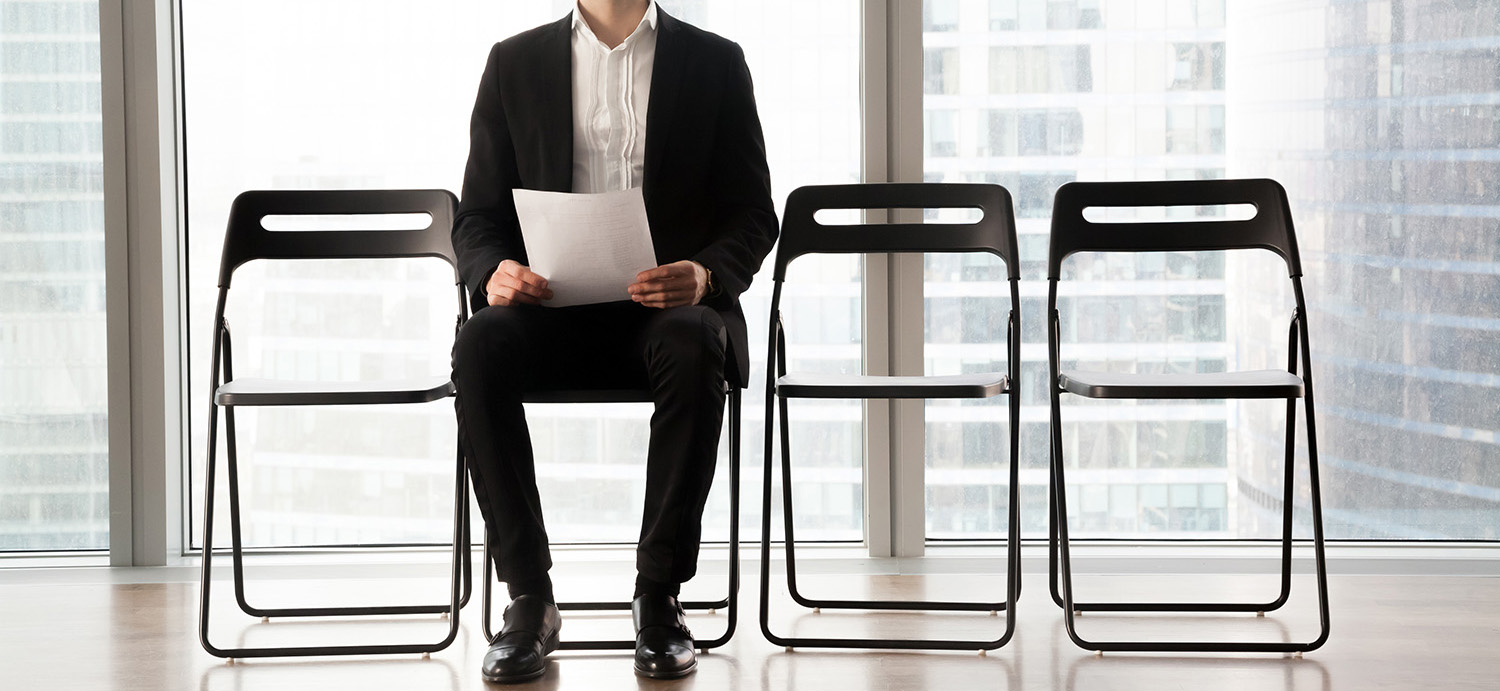 Improving match-making opportunities for Alberta employers and job seekers
December 14, 2020
Kickbyte Digital (one of Canada's fastest growing companies) talks building human connections in a digital world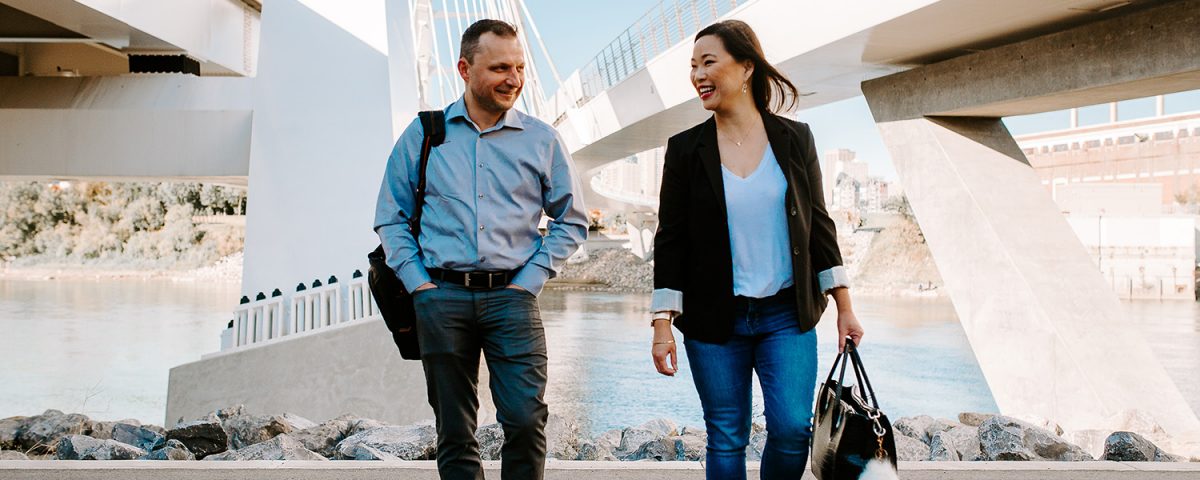 When Canadian Business recently published its list of Canada's Fastest-Growing Companies for 2020, we were proud to see 13 Alberta-based businesses make the top 85, including Digital Alberta member Kickbyte Digital, which came in at #40. The list (which is published in the December 2020 month issue of Maclean's), highlights companies that have "successfully brought innovative ideas, products and services to market."
Kickbyte, an Edmonton-based agency, offers digital marketing solutions to create seamless user experiences and designs that engage customers. Founded in 2016 by Amy Yu and Arkadiusz Gruszowski, the company saw a two-year revenue growth of 903% between 2017-2019.
The team believes the secret to their success, even in such a turbulent year as 2020, has been their ability to forge human connections in a digital world.
"We recognized early on an opportunity to use technology to enhance and grow relationships," says Penny McCrady, Business Development Manager for Kickbyte. "This is especially true during COVID. Companies need to build authentic connections with their audiences, and that's what we focus on doing."
Kickbyte's method for building connections starts with helping companies to develop websites that feature storytelling narratives, as well as incorporate personalization tools.
Using technology to build human connections
"To us, a successful website is interactive, it engages the user, it recognizes who they are and what they're interested in," says Amy Yu, co-founder of Kickbyte.
"When you go into a physical store, a good salesperson can read your body language and tell if you're feeling lost and confused, and then help you through your shopping goals. Websites can't read body language, so we have to find other ways to take cues from the user."
This means using online tools to infer who the users are based on where they are coming from (i.e. geographical location, device type), and, if they log in, to determine what they are interested in based on their activities, click-through traffic, and time spent on pages. Collecting this user behavioral data helps companies understand their customers better, so that they can anticipate needs and make product and service recommendations.
The latter activity requires more than hard facts and data, but also an in-depth review of the characteristics and emotional drivers of customers. This is not quick or easy to pull together.
"Some clients think they have a data storage and presentation issue with their website, or that personalization just requires you to acknowledge the customer's name," says Amy. "But it's much deeper than that. It's about relationships, about personalizing their entire journey. There's an intrinsic need to understand the people you're serving — to empathize and relate."
Focus on customer needs, not the tools
"Clients will often ask questions about the how they can use AI, machine learning, chatbots, etc. They throw out buzz words, because they think it sounds cool and sexy," adds Penny. "But the technology isn't the most important thing: strategy has to come first.
"You can't just turn personalization 'on'. You need a vision and a roadmap. Don't just tie personalization tactics with sales conversions — really dive into what would be of value to your client at each stage of the process."
Amy agrees. "If you try to implement personalization without tying them to the actual needs of the client, it's like getting into a cab and directing the driver to take you 'somewhere'. You don't know where you're going or why, you just heard you should go."
Digital Marketing & Personalization in Action
Kickbyte is currently working with clients such as Canadian Western Bank (CWB) and the Government of Saskatchewan to apply advanced personalization methodologies to their websites and overall digital strategies.
"We previously worked with Canadian Western Bank to evolve their website from a brochure information site, to a more guided, digital concierge-type experience, with prompts and service displays to guide the user to what they are looking for," says Amy. "That 'how can we help you' tone of the site is only the first step in supporting CWB's brand message of 'obsessed with your success'. But now that CWB has reached a more mature phase in content and functionality, we are focusing on delivering personalized experiences on their website."
This kind of personalization will include unique messaging for returning clients, region specific promotions, and recommendations for complimentary products and services.
Meanwhile, the Government of Saskatchewan will be introducing personalized content based on the type of users visiting its immigration pages. For example, visitors to the immigration section will be able to self-identify who they are, and then be presented with relevant content specific to their needs, depending on if they want to live in Saskatchewan to study, work for a company, or start a business. Having multiple levels of personalized content as they navigate this section is especially important, as it reduces the distraction of unrelated content, which can be overwhelming for users, particularly if English is not their first language.
The ultimate goal of the personalization process for both organizations — which is particularly important — is to build trust.
Advice for reaching personalization
Kickbyte uses a "customer experience maturity model" to map out where a company's website currently is, and where it needs to be in order to start building in more sophisticated personalization technologies.
The first level of this model is a stand-alone "brochure" website. These websites typically contain a lot of information, but do not have a strategy to guide customers to a specific goal, or collect any information on their visitors to improve the experience.
As a Kickbyte client moves through the maturity model — from simply attracting viewers, to converting them to customers, and ultimately having customers become advocates for the company — it must also focus on empowering content creators, and offering different information for different audiences. It should also incorporate interactive elements (such as polls, conversation tools, and surveys).
For companies that are interested in moving their website from the "attraction" to the "advocate" stage, Amy advises they first build a strategic plan for both their company and their website.
"You need to have a finish line, and a marketing plan that is working to get you there," she says. "Buy-in from all levels of the company: executive, IT, customer service, HR, etc. is also essential, because these projects will touch all aspects of the company and the internal processes. Things don't fail because the technology didn't work. They fail because change management isn't in place and the overall organization buy-in isn't there.
"There is often a singular view — coming from the top — of what the needs are for the website, and then a lot of money is spent on a new design to match that one viewpoint. But many organizations don't spend the same money on addressing internal process issues.
"So, when we say we want to keep 'all users in mind,' that means not only the website audience, but also the business stakeholders, marketers, and content authors. The whole staff needs to understand their role in the overarching personalization vision and digital strategy. But they also need to have the right resources and technologies to support them, so they can bring that vision to life."
To find out more about Kickbyte, visit the company's website.