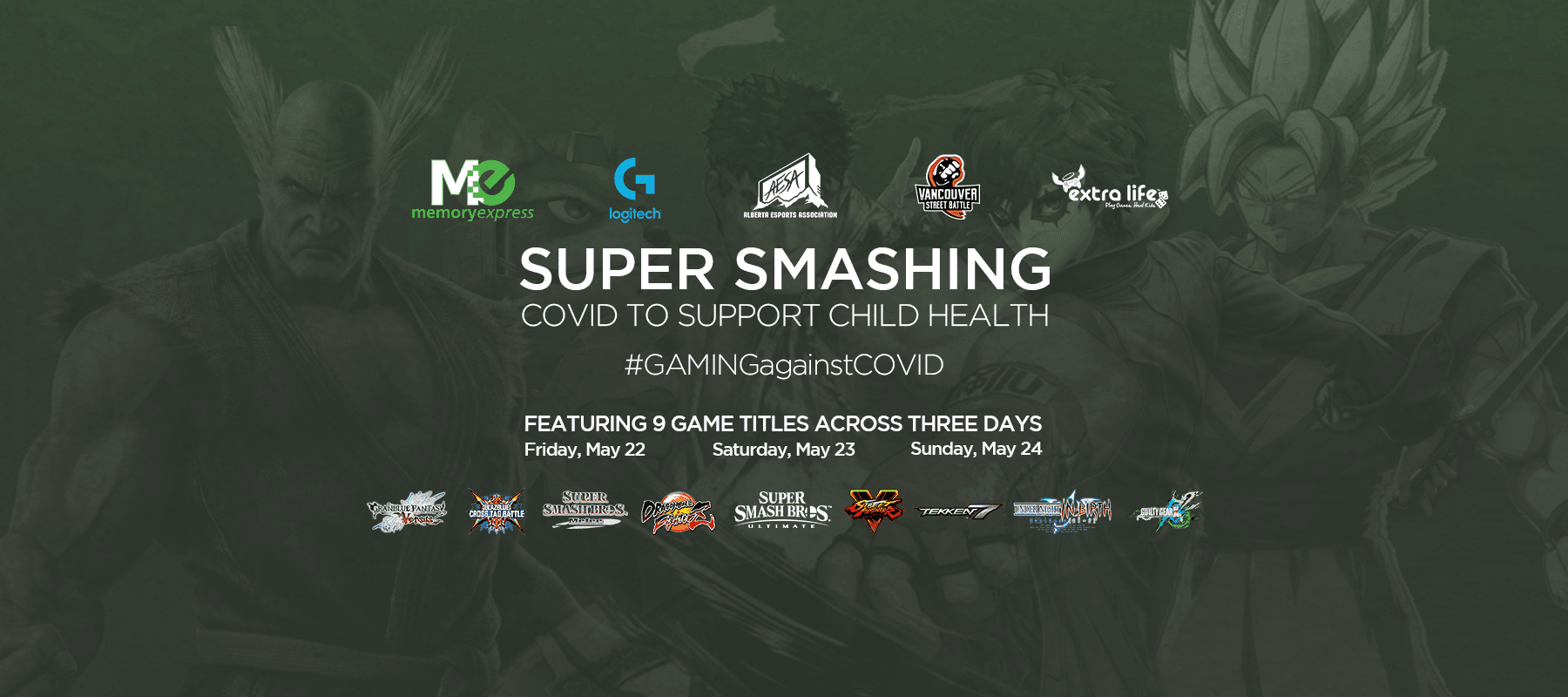 Esports Tournament To Bring Gamers Together For A Great Cause
May 17, 2020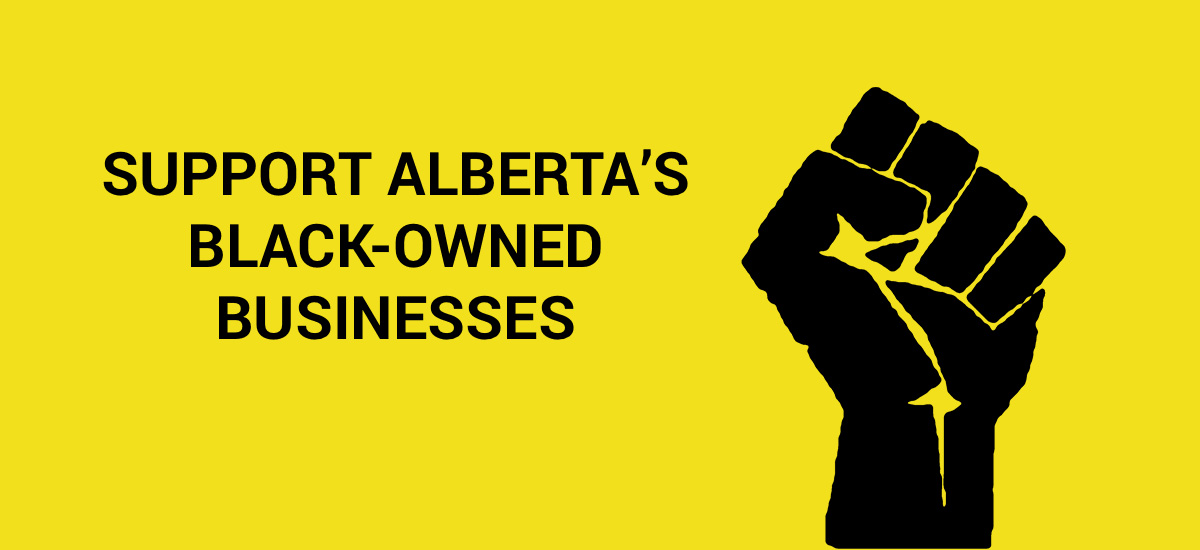 Supporting Black-Owned Businesses in Alberta
June 10, 2020
Judging the CODEVID-19 Global Hackathon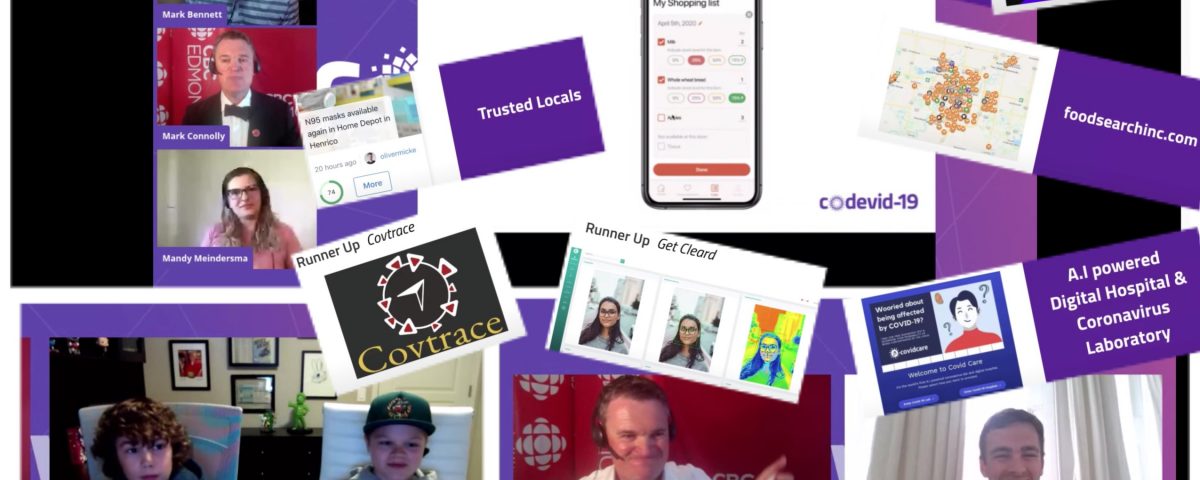 Earlier this month, I had the pleasure of acting as a qualifying judge for the CODEVID-19 Global Hackathon. An initiative started by the Dev Edmonton Society, the hackathon was enthusiastically received around the world. The competition saw over 60 submitted projects put together by over 1,800 participants from 24 countries, illustrating perfectly the creativity, cooperation, and grassroots organizing that people are capable of in crisis situations.
Entries were submitted to one of four categories within the Hackathon: Supporting Crisis Response, Understanding the Pandemic, Social Distancing and Isolation, and Scarcity and the Economy. Each qualifying judge was assigned to one of those categories, and I found myself looking at entries to the "Supporting Crisis Response" category. The judges were instructed on how to use the "Gavel", the open-source judging system built by HackMIT for their hackathons, and then let loose to evaluate our assigned entries. Gavel was quick and effective, and best of all for me, extremely straightforward to use.  
Submissions were judged on: Effectiveness, how well a particular solution would address the problem it's targeting; Accessibility, how easily people can access and use the solution being proposed; and Impact, how many people have benefited or will benefit from a given solution. Each entry was presented as a short video, outlining the project, its goals, and its proposed impact. 
The projects I reviewed looked at ways to facilitate screening and diagnosis, to create venues to connect people and services, as well as connecting hospitals with suppliers, and provide comprehensive tracking and monitoring information. Coming from a non-technical background, I was particularly impressed with the creativity and know-how streaming in from around the world. 
Following the qualifying judging rounds, the highest ranked entries proceeded to the final judging rounds. An awards ceremony took place on May 16, 2020, as a live streamed event hosted by CBC's Mark Connolly. 

The Winners
The CODEVID-19 Global Hackathon overall winner was Food Search Inc., a project undertaken by Vinson Luong and Tyler Findlay from Edmonton. It offers a directory of businesses within the food industry in Edmonton, including comprehensive information on menus, location, opening hours, and whether a given business has pick-up and/or delivery options. While the project is currently specific to Edmonton, the model is adaptable and scalable enough to be deployed in any city. Food Search Inc. provides businesses with a means of continuing to communicate with and serve customers, and it provides customers with an easy way to find their desired products and to continue to support local businesses. 
This particular project grew out of Vinson and Tyler's first undertaking – searchglutenfree.com, a website developed at Startup Edmonton that helps individuals with celiac disease or gluten intolerance better identify gluten free shopping and dining options. When the pandemic hit, Vinson and Tyler decided to repurpose their code, and Food Search Inc. was born. 
Winners in other categories included Desk Break Challenge, an initiative to keep people mobile and healthy in times of restricted movement, which won the "Social Distance and Isolation" category. Trusted Locals won the "Understanding the Pandemic" category for its tool, which crowdsources information on relevant situations and resources in local communities. The "Supporting Crisis Response" category was won by A.I. Powered Digital Hospital & Laboratory, a digital hospital and laboratory offering diagnostic information. Finally, Covtrace, a project allowing people to trace their contacts and possible exposure to coronavirus, won the people's choice award and came in as runner up behind Trusted Locals in the "Understanding the Pandemic" category.
As an Edmontonian myself, and a passionate member of Alberta's innovation community, it was both a pleasure and a privilege to play a small role in the CODEVID-19 Global Hackathon, and to see first-hand the generous organizing and brilliant project ideas coming out of our city.