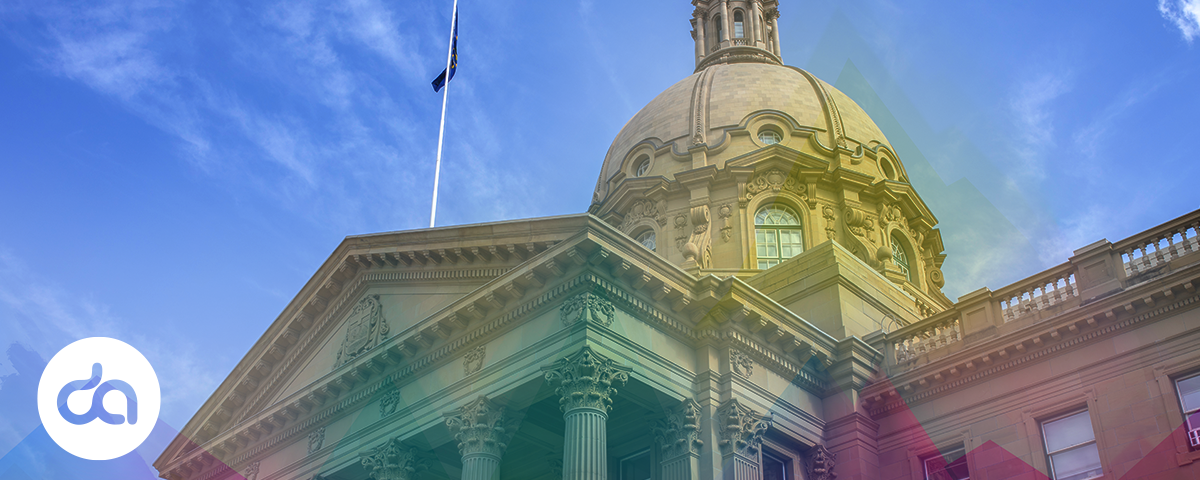 Digital Alberta briefing — January 2021
February 1, 2021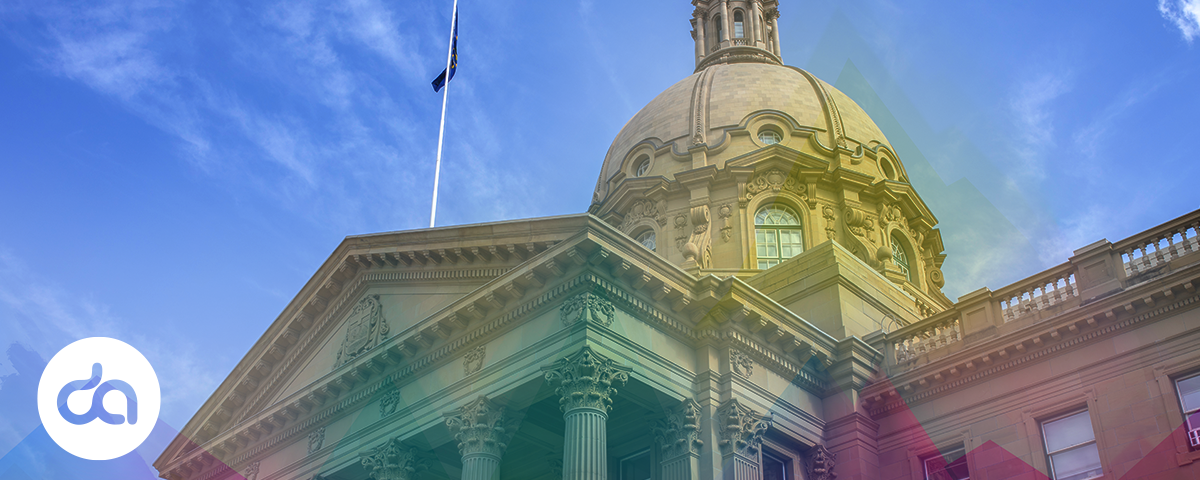 Digital Alberta briefing — February 2021
February 26, 2021
Alberta's newest multiplayer virtual reality is a real food fight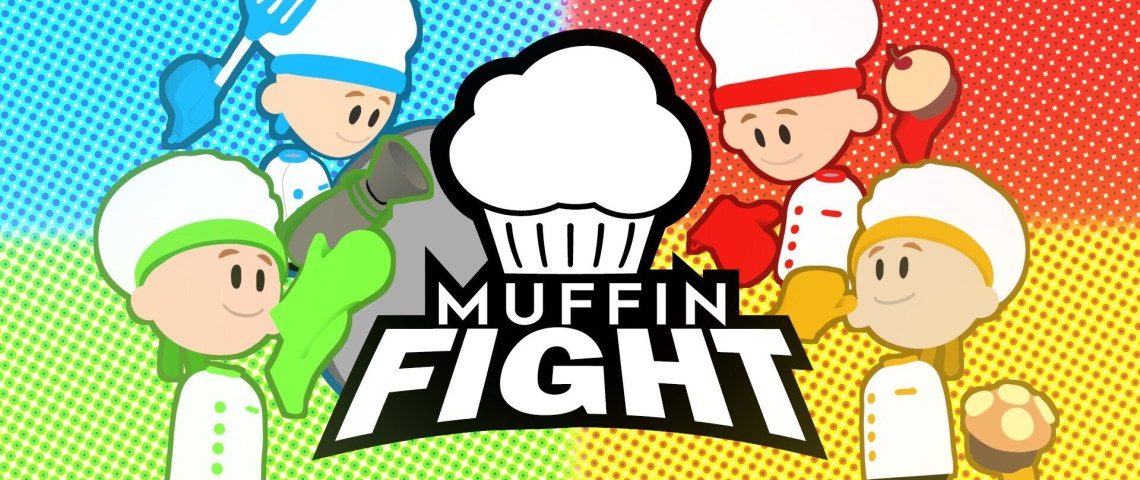 The launch of Alberta's newest multiplayer virtual reality (VR) game is a real home-grown success story.
One of the greatest things about the launch of Calgary-based Red Iron Labs' Muffin Fight, which comes out this Friday, February 19, is that the company's three recent hires who helped create the game all got their training right here in Alberta.
Muffin Fight is an arena-style, high action multiplayer game that allows players to take on their friends, or complete strangers. The better you are at food fighting, the more successful you will be.
How about:

Allergic to Blueberries? Announcing a NEW FATAL video game from RED IRON coming FEB 19! Welcome to #MuffinFight #VR #YYC #indiegame – and don't forget your bib. The bananas are delicious. pic.twitter.com/BMi1IiYR8c

— Red Iron Labs #YYC #VR (@RedIronLabs) January 21, 2021
The game was created by 3D artist Brady Harty and programmer Koan Grierson, both graduates of Lethbridge College, and programmer and UX designer Matthew Schreiner, a graduate from the Edmonton Digital Arts College. Grierson is one of the first graduates of the Virtual Reality one-year certificate program at Lethbridge College, which started in 2019, and Harty graduated from the college's Multimedia Production diploma in 2018. Schreiner was one of the last students to take the Video Game Design program at Edmonton Digital Arts College before it closed in June 2019.
All three were working at Red Iron Labs when the concept for Muffin Fight originated. Co-founder Lloyd Summers said the idea to integrate a food fight into VR came about in early 2020 when employees were brainstorming an internal game jam. They were inspired by muffins that one of the team members and brought in to the office.
Trusting the new kids
Matthew Schreiner
Koan Grierson
Brady Harty
Harty says he appreciates the amount of freedom and trust that his bosses provided them.
"We were the three newest members to the team at the time, and they let us have free reign over the project and its direction," he says.
Grierson agrees, saying the supportive work environment aided his transition into the workforce. "I think it really allowed us to explore the boundaries of our knowledge, and provided a space to build on that with experience," he says.
Schreiner also says he is proud to be involved in the creation of this game, and is impressed by the talent of his fellow new hires. He credits Harty for creating a vibrant, distinct identity for the game. He was also impressed by Grierson singlehandedly implemented multiplayer functionality in the game, despite no prior networking experience.
"I'm really glad I got to work with these two, and I'm excited to see what other projects we'll be able to work on in the future," says Schreiner.
For Red Iron Labs, the best part about developing this game was realizing how little training the new hires needed.
"The students we got out of that program [at Edmonton Digital Arts College] are phenomenal," says Summers. "They taught them about 3D modelling for video games. We didn't have to train them on anything."
He was also impressed by the Lethbridge College programs. "We got students out of there that were able to perform. I would reaffirm that Red Iron is committed to hire out of the Lethbridge College program. We are beyond impressed with the quality of students."
Alberta's got talent
Summers hopes his experience will break the perception by other gaming companies that they either have to hire talent from outside Alberta, or set up their company outside of the province to take advantage of interactive new technology.
"Saying people in Alberta are not trained well enough, that's not the truth," says Summers.
Since it began operations in 2016, Red Iron Labs has grown to 20 employees. The team is now  integrating more multiplayer aspects into both their games and business products. Historically, the company focused on products for the oil and gas industry. Now, it is getting more contracts for educational experiences in VR, as well as custom solutions for individual companies, and finding solutions for the medical sector.
The pandemic has taught the team many new lessons about the importance of adapting.
"It changed the way we did business…it really put a priority on multi-user and multi-experience," says Summers.
Bringing VR to new avenues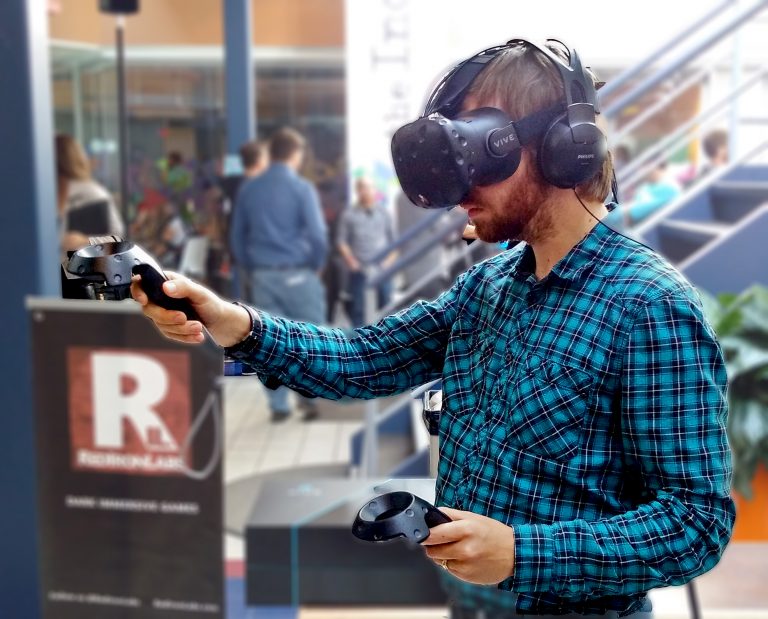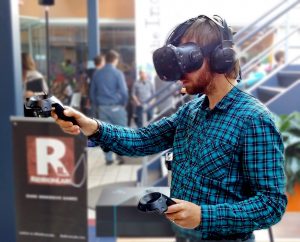 The Calgary-based company is now ready to launch a social VR platform for businesses looking to do online work and meetings in a more interactive format.
"The big change is we built it like Zoom. You don't have to share meeting codes or anything."
Summers wants to ensure that Red Iron Labs grows in a slow and steady fashion, as they just opened a second physical office in Louisiana.
"Turning down projects is happening every week now," he says. "You never want to turn down work, but it has to be a good fit for the company. We don't want to take on too much and grow too fast. We are trying really hard not to do that."
Another multiplayer, open-concept VR game coming out this year from Red Iron Labs is "Not a Farm Game," which received support from the Canada Media Fund. The company is also looking to launch a therapy training program to help people suffering from PTSD.
For those who are interested in checking out Muffin Fight, it is available to download on Steam this Friday, February 19.
*CORRECTION: In an earlier version of this post, we said that Muffin Fight was the "first" multiplayer VR game to come out of Alberta. There have actually been several multiplayer VR games that have come out of Alberta in the past five years, including HoloBall by Tree Fortress. We apologize for the mistake!