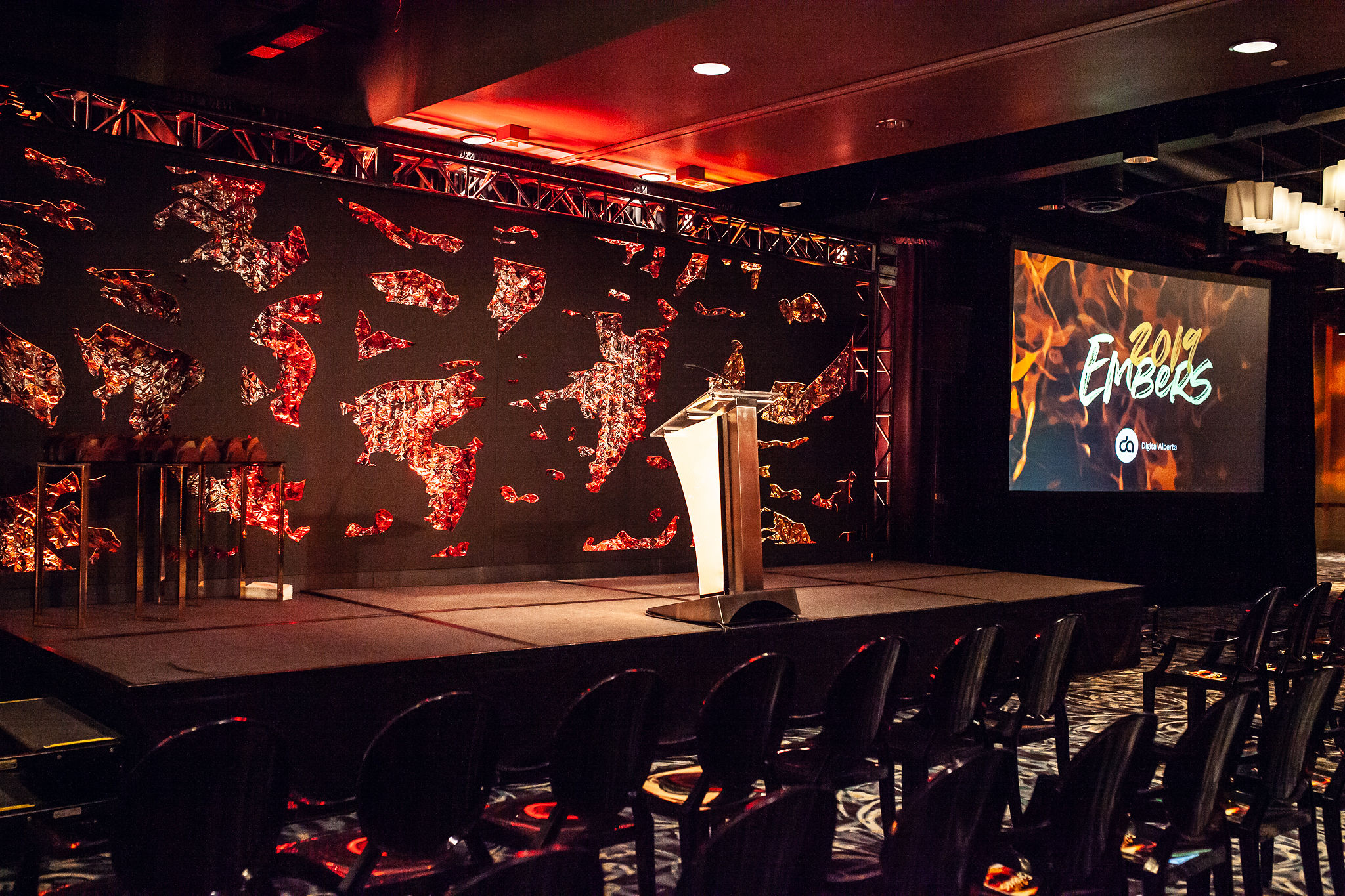 Celebrating Alberta's unique talent at the 2019 Ember Awards
November 16, 2019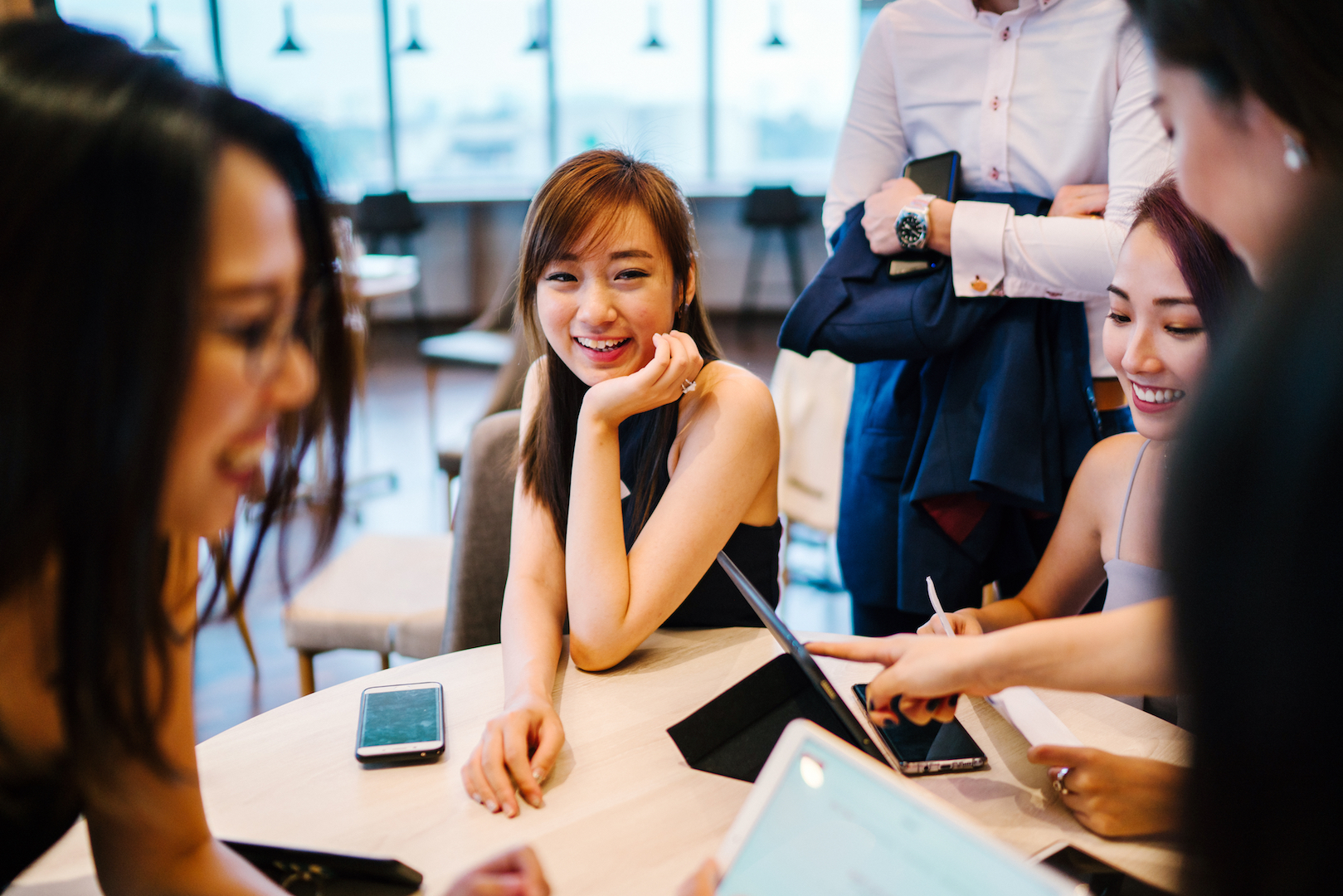 Digital Alberta is funding a spring/summer 2020 internship program for local organizations
February 6, 2020
Art as a revenue generator? The Tokyo experience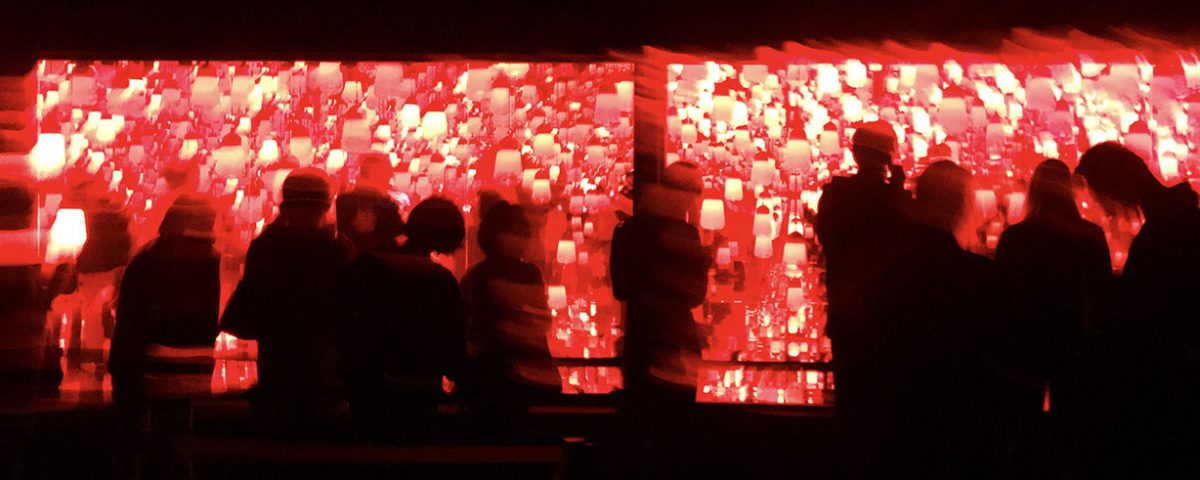 Months after interviewing the team behind the Alberta-based digital arts collective, AZMA, I kept thinking about the message they are trying to get across to Albertans about the importance of art. Art can inspire new inventions and technologies. Art can kickstart important social conversations.
And then I visited Tokyo, and my mind was blown. Art can also be a major revenue generator!
Two of the top attractions in that city right now are a pair of interactive, digital arts exhibitions put on by the Tokyo-based collective, TeamLab. Visiting both exhibitions, I felt like I was stepping into a wonderland.
In one room, you take your shoes and socks off and wade into a pool of warm water and, oh look – there's a pod of brightly coloured, animated fish swimming around your feet! In another room, you climb up a digital waterfall flowing down the wall and under your feet. There's a labyrinth of hundreds of LED ribbon lights hanging within a tall, mirrored room, shimmering with colour and light. In the main passageway connecting rooms, animals and butterflies dance across the walls, and converge on your hand as you reach out to touch them. 
There were giant, internally lit balloons that you bobbed your way through that changed colours, from purple to green to black. There was a trampoline that lit up like an ocean, making you feel like you were jumping on waves. And so on, and so on….
I stumbled out of both displays feeling over-stimulated and overwhelmed with excitement, like a child. And I was not alone. There were thousands of people there. On a Wednesday morning, in November, they were literally lined up around the block to get in!
The permanent, larger exhibit, "TeamLab: Borderless" sells out every day. For the smaller, temporary exhibition, "TeamLab: Planets," you have to reserve a time slot online to go in. These exhibitions are appealing to everyone, young and old. In their first year of being open, both exhibitions had 3.5 million visitors, 50% of whom were from overseas.
Formed in 2001, TeamLab is an international collective of artists and specialists, including programmers, engineers, CG animators, mathematicians and architects. Their goal is to explore new relationships between humans and nature, through art. As they describe on their website: "digital technology has allowed art to liberate itself from the physical and transcend boundaries." 
TeamLab is not just looking to entertain people, but to show how future societies can achieve a balance between art, science, technology and creativity. People come to the exhibitions to marvel at the beautiful displays, and they leave with a newfound excitement for what technology can do. It's inspiring the next generation of inventors and technologists, as well as artists. And it's making money in the process!
Bringing a digital wonderland to Alberta
Could this be something we can replicate in Alberta? Realistically, probably not to the same scale. The technologies and materials required would cost millions, which is feasible in areas that can draw in millions of visitors a year, but not so feasible for an area with a smaller populace.
But could we replicate this magic a smaller scale? Yes, and we already are, with groups like AZMA, EMMEDIA, and arts festivals such as Beakerhead, GLOW: Downtown Winter Lights Festival, CAMP, the Works Art & Design Festival, and the High Performance Rodeo. Each offers art and displays that incorporate new technologies, as well as immersive experiences. The Art Gallery of Alberta and Contemporary Calgary are also continually showcasing technology-forward artists.
My advice to Albertans is to get out there and experience these new media. Be dazzled by a digital display or an interactive art piece! And be inspired to create your own work, or tell a friend to attend one of these shows, or become a patron of an artist. The greater interest we show in these works, the more investment will be made into bigger and more immersive displays.
Maybe one day we can host an exhibition that is internationally acclaimed and as big a driver of visitors as our national parks? With art, there really is no limit to what one can imagine.