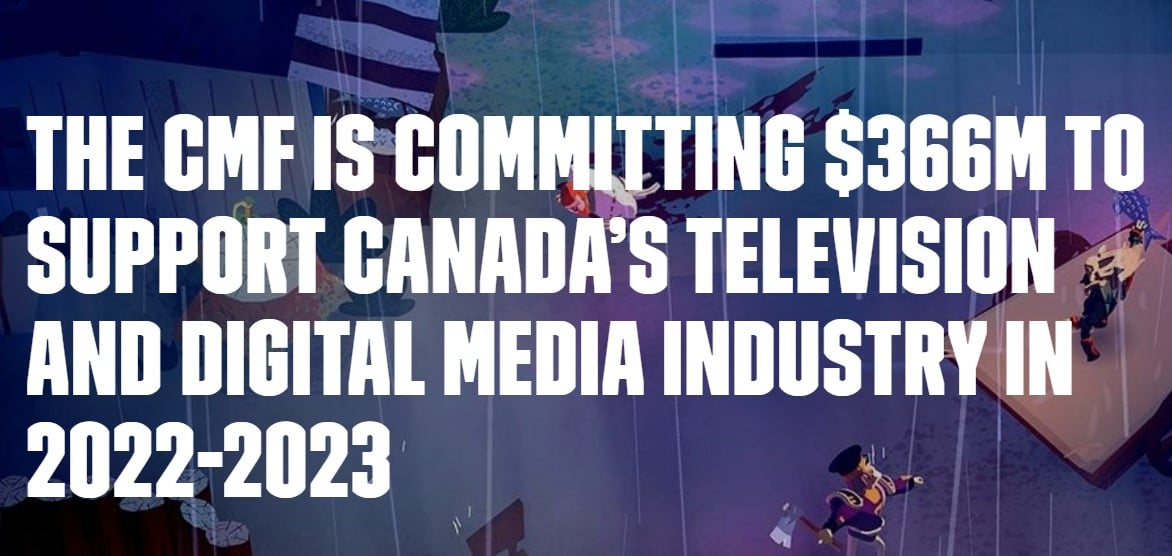 Alberta Companies Finding Success in Canada Media Fund
August 10, 2022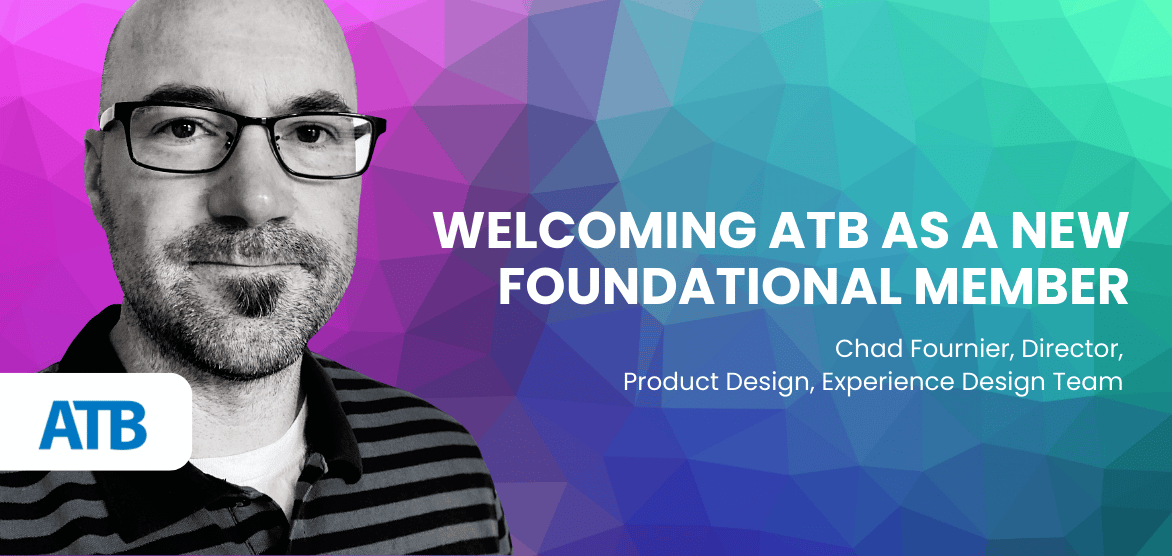 Q&A with New Foundational Member: ATB's Chad Fournier
August 30, 2022
Beyond Entertainment, Interactive Digital Media in Industry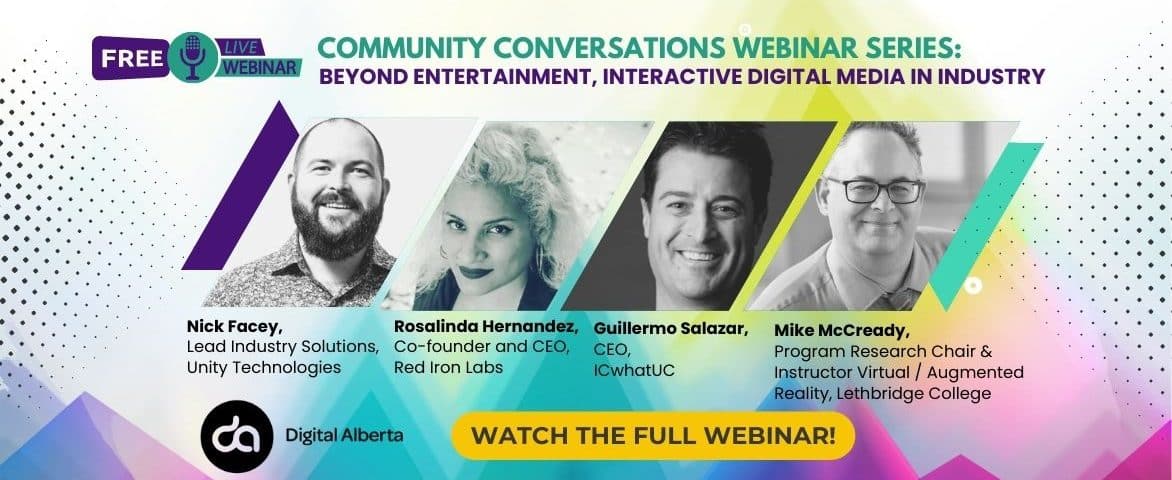 Last week we hosted the first of many "Community Conversation" webinar series and were joined by some of Alberta's leaders in the virtual reality space including Nick Facey from Unity Technologies, Rosalinda Hernandez from Red Iron Labs, Guillermo Salazar from ICwhatUC and Mike McCready from Lethbridge College. 
In this conversation our panel highlighted the wide range of applications for immersive digital technologies beyond some of the more well known industries like entertainment and gaming.
Globally, the AR and VR markets are projected to grow by $77B and $20.9B by 2025 respectively and it is projected that the top two commercial uses for these technologies will be training at $4.1B and maintenance at $4.1B. So what does this mean for Alberta? With a high concentration of headquarters across primary industries, Alberta is in a unique position at the center of the rapidly evolving B2B digital economy. Alberta's spend on digital transformation is set to surpass $20 billion between 2021-2024.
Digital technologies such as AR and VR can transform the way that companies interact with their customers. These technologies can add efficiencies, de-risk dangerous environments, and provide new ways to engage and delight customers. Looking at the numbers, more than half of healthcare organizations estimate their average Return on Investment at 40% or more, while manufacturing estimates average around 30%, and those in retail average 15% or more.
Industries are just beginning to capture the scope of the opportunity, and the benefits are clear, but what does it look like at a tactical level to be at the forefront of this innovation? Our panelists provided powerful insights from strategy, culture to implementation. 
1. Data
Nick Facey, Lead of Industry solutions at Unity, noted that for many clients, "getting their data ready for simulation use is a big process separate from next gen digital transformation and adoption." Although most companies have large amounts of data that have been generated over decades, he noted that "many companies don't have meta data in a form that is easy to use because of internal silos." Nick and his team work with companies across all industries and noted this is a problem they see across the board. 
2. Change Management
Guillermo Salazar, CEO at Calgary based tech company, ICwhatUC, provided context on the human capital side of the industry that can present a challenge when companies look to implement digital technologies. "There are alot of coaching calls with clients," he noted, when speaking about how they are able to successfully integrate their technology at companies who have employees that may be more resistant to change. With the goal in mind of creating efficiencies, often internal champions are needed in teams to guide the innovation process and realize the full value of solutions. 
This comment was echoed by Nick "There is also a human aspect to adoption […] the technology is getting pretty good but getting the data and people ready has been a consistent challenge across these projects."
3. Processes 
Guilermo also noted the importance of building processes around the implementation of new technologies. At ICwhatUC, they collect data on how the interactions go between their clients and the end user they are communicating with, which allows them to refine processes and ensure the technology is being used to its full potential. 
Rosalinda Hernandez, CEO of Red Iron labs, weighed in on the importance of internal processes to guide and support their clients with implementation. In her view there is an opportunity to focus on the different strengths and unique perspectives of individual team members and the communities they belong to. This approach of leveraging the strengths of a diverse team of artists and technologists has allowed Red Iron labs to grow and find success working with clients such as the Calgary Fire Department and Shell Canada. 
4. Talent 
Mike McCready, Associate Program research Chair for Augmented and Virtual Reality at Lethbridge College highlighted the ongoing challenge of talent shortage in the industry.  He believes one of the reasons behind this shortage is that youth have less exposure and awareness as to the opportunities in the industry. "All of us who are enthusiasts or work in this field have a responsibility to educate, that these technologies are not a fad, it's not just games, and it's not a waste of time." This lack of awareness means that those who do elect to take programs in immersive technologies, typically do so with gaming in mind, and may have less understanding of the broader applications across industry.
All panelists echoed that when hiring staff it's the attitude and adaptability they look for beyond technical competency. The industry now recognizes there are more paths available than traditional degree programs to provide candidates with the skills to excel in this field. 
Want to hear more? Check out the full recording below! 
ABOUT THE PANELISTS
Red Iron Labs: https://www.redironlabs.com/
Red Iron labs develops virtual and extended reality content for clients across all sectors. The company got its start in games and found success with Muffin Fight, an arena-style VR game where players gather, bake, and throw muffins at opponents. Red Iron also creates workforce demonstrations in the industrial space for training, health and safety for clients such as Exxon Mobil and the Calgary Fire Department. 
Red Iron Labs' development team is led by Lloyd Summers, who has 30 years of experience in software development including mobile, web, enterprise and virtual experiences. The creative team is led by Rosalinda Hernandez, whose specialization is culture and designing products from a critical cultural lens and examining the relationship between human experience and technology.
ICwhatUC: https://icwhatuc.com/
ICwhatUC has developed a mobile based solution that enables real-time video collaboration between service experts and consumers. Large companies like Atco have adopted this tool to transform their customer service offerings and increase efficiency. Customers are provided a link that allows them to instantly connect with a company representative and be guided through the trouble-shooting process with on-screen instructions. 
Unity: https://unity.com/
Unity is the world's leading platform for real-time content creation. 50% of games across all devices are built on Unity and their suite of tools makes it possible for everyone from hobbyists to enterprise companies to build and manage games. The platform is also used to create extended reality solutions in industrial sectors such as energy and aerospace. In 2020 Unity acquired FingerFood Advanced Technologies and is now an active player in Calgary's tech ecosystem. 
Lethbridge College: https://www.lethbridgecollege.ca/
Lethbridge College's Spatial Technologies Applied Research & Training (START) initiative was created to partner with Alberta-based organizations to apply VR/AR technologies to solve challenges in key Alberta sectors, including agriculture, energy, architecture, health care, cultural heritage and emergency response.