Embers awards supported by incredible sponsors
December 13, 2021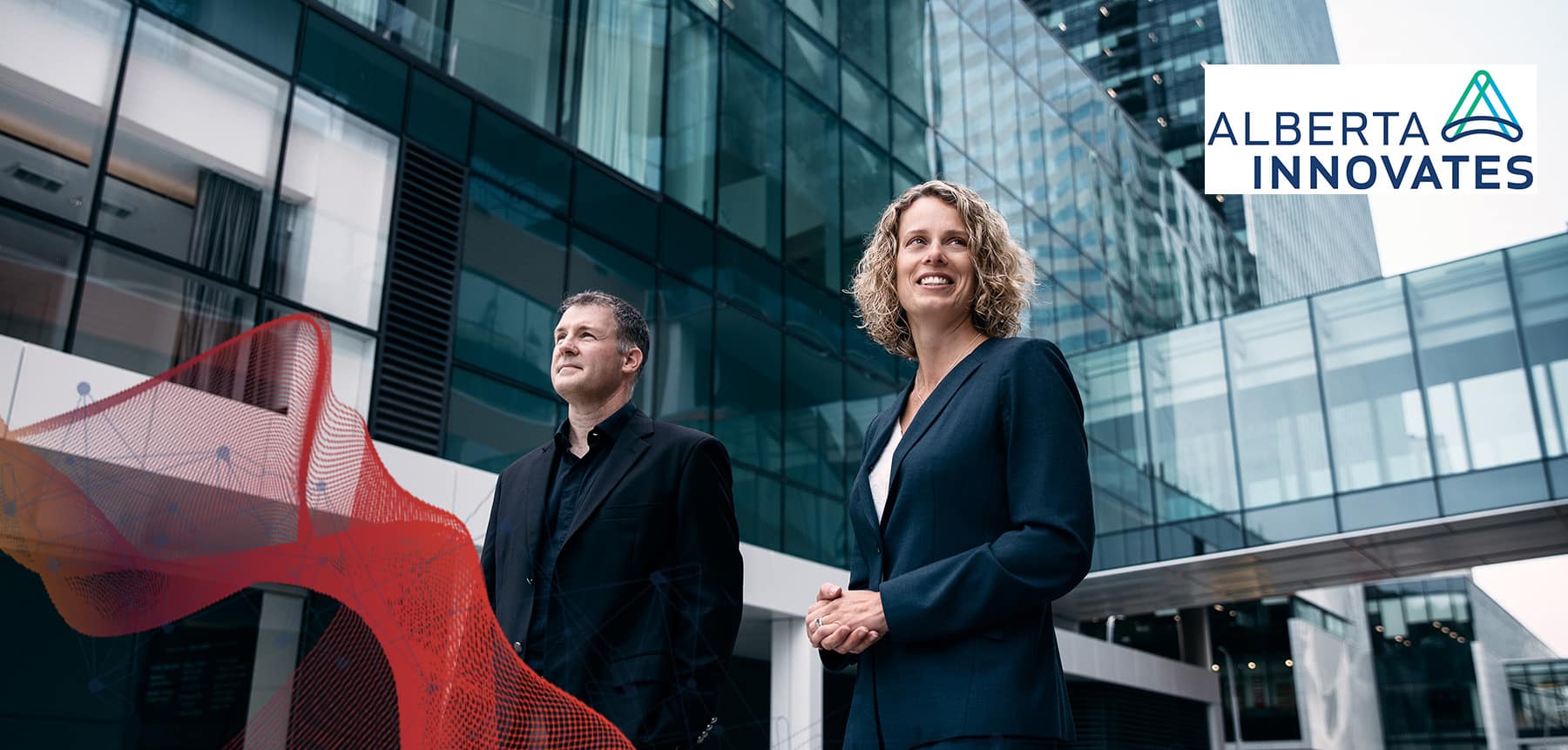 Supports available to Alberta entrepreneurs, via Alberta Innovates
January 26, 2022
Filmmaking moves to a hybrid work environment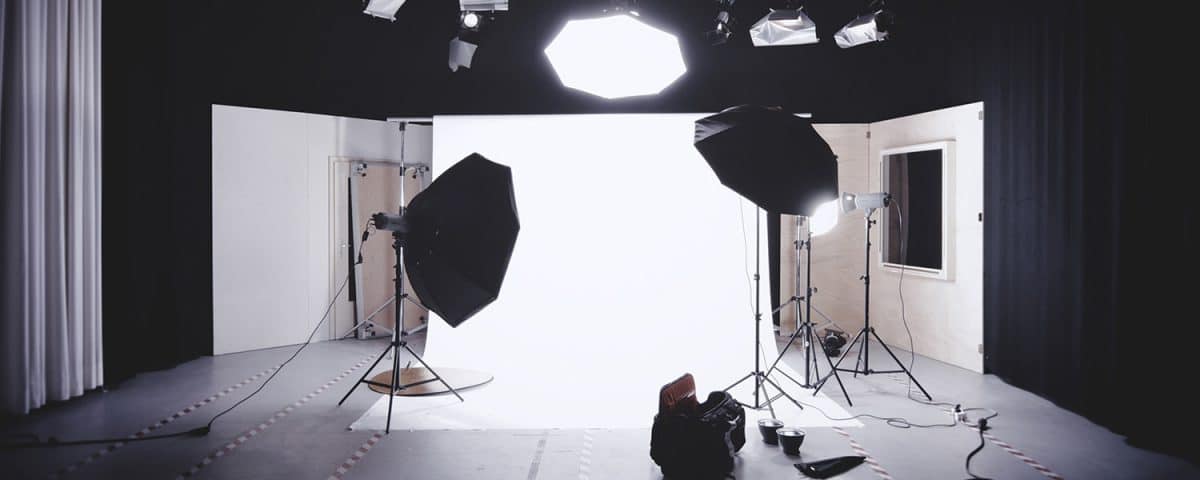 To say Covid has impacted the way we work is an understatement. But for the film industry, the shutdown of many in-person sets in 2020 created a revolution in how video can be created remotely.
In this post, we chat with Dylan Pearce and Andrew Scholotiuk, the team behind Northern Gateway Films, an Alberta production company that is pushing the boundaries of experiential technologies. For them, the acceptance of immersive tech and remote production crews by the film industry has opened up exciting new possibilities, for both filmmakers and audiences.
"Films have been made the same way for the last 100 years," says Scholotiuk. "This is a major disruption."
He's referring to XR — virtual and mixed reality technologies that have been incorporated from the video game development community and used to create special effects, or just replicate everyday backgrounds, in movies and television. Think of Andy Serkis in his green suit acting out Gollum in Lord of the Rings while a rendering appears on the screen before the director. Or The Mandalorian and its use of an immersive, wrap-around screen to make each scene appear as though it was filmed outside, on location.
What's new and exciting for Northern Gateway Films is technologies that allow for perfect renderings of animated characters or backgrounds, live. In 2021 the team partnered with Canadian video game developer Beamdog to explore new ways of creating seamless visuals.
"Capturing tone, voice and emotion normally takes a lot of back and forth, and doing that remotely [under Covid] was a challenge," says Scholotiuk. "We devised a solution that allowed for remote, real-time capture of faces and voices. This can be beamed to teams in different locations, so they can see the digitized character performing in real-time."
This means a director in California can be giving cues to an actor in a remote studio in Spain while an animation studio in Taiwan is rendering their filmed movement into the final animation.
"This was really empowering," continues Scholotiuk. "It gave everyone involved (directors, casting directors, actors) complete confidence that they had captured the final performance when they walked away. You don't normally get to see the final shots when you're making a film. That's what we found so exciting with live, interactive filming.
"How does that shift people's perspective? I see an energy that emerges, new voices that speak up. It creates a more equal, collaborative environment on set, with everyone being able to see and relate to the final vision."
But as well as giving the film crew more control over the performance, this technology dramatically cuts down on the cost of filming.
"This workflow definitely gives independent productions more access, and removes barriers on both the game and film side," says Pearce. With this technology, smaller studios have the opportunity to compete with the bigger studios when it comes to making effects or location-laden films.
Could this disconnected way of filming be the future of video? Pearce and Scholotiuk are still hesitant to write-off the in-person movie set.
"There is a difference when you're creating in the room together, and there's no replicating that," says Pearce.
Like the future of office work, filmmaking will likely evolve into a hybrid of in-person and remote collaborations.
Moving beyond film
Northern Gateway Films has started exploring new creative avenues, outside of traditional film. Interactive Digital Media is an area of great interest to Pearce and Scholotiuk, particularly how its immersive experiences can elicit an emotional response from the viewer.
They recently developed an immersive, 3D art installation in Miami, Florida. Lasting Impressions takes the audience on a 45-minute journey through over 100 Impressionist artworks.
"It takes art and shows it in a new way," says Pearce. "Each painting was scanned and unpacked in 3D. And then each section was composed to music."
"We didn't want to just show images, but to elicit emotions out of viewers," adds Scholotiuk. "People were tearing up, lost for words.
"The great thing about 3D is it enhances the audience's attention span. You're not only looking left to right, but in and out. Paintings that would have been dismissed by the public are now more real and accessible. It was built on proprietary 3D displays, in an unreal game engine, to make the pictures more bright, and let you travel into the painting."
The show is next moving to Chicago, and Pearce and Scholotiuk hope to one day bring it up to Canada.
What's the future of entertainment?
"I've always been a proponent of 3D storytelling in films," says Pearce. "I think, in 10 years, screens and technologies are going to be more holographic. You'll be able to watch entertainment anywhere, and the technology will become more seamless."
"The screen is disappearing," adds Scholotiuk. "The hallmark of film has always been the frame, the things you don't see. So playing beyond that space is very exciting, it allows you to explore. The question now becomes: how can we continue to tell crafted and intentional stories as screens change?"
For the creators in Edmonton interested in exploring this question, Northern Gateway Films has built an XR stage in the city, and is open to "unique" collaborations with other storytellers, be they artists, game developers, or filmmakers.
"We're especially looking for more difficult challenges," says Scholotiuk. "We're more engaged by those. And we're just excited to work with all creators in Alberta."
To learn more, visit Northern Gateway Films' website.