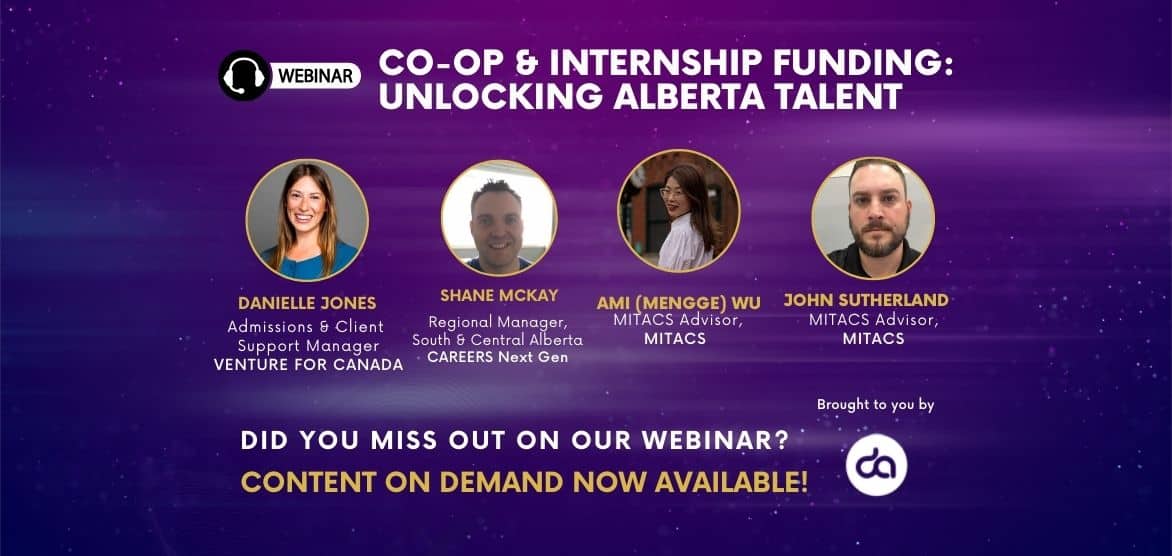 Community Conversation Series Webinar on Co-Op & Internship Funding
March 28, 2023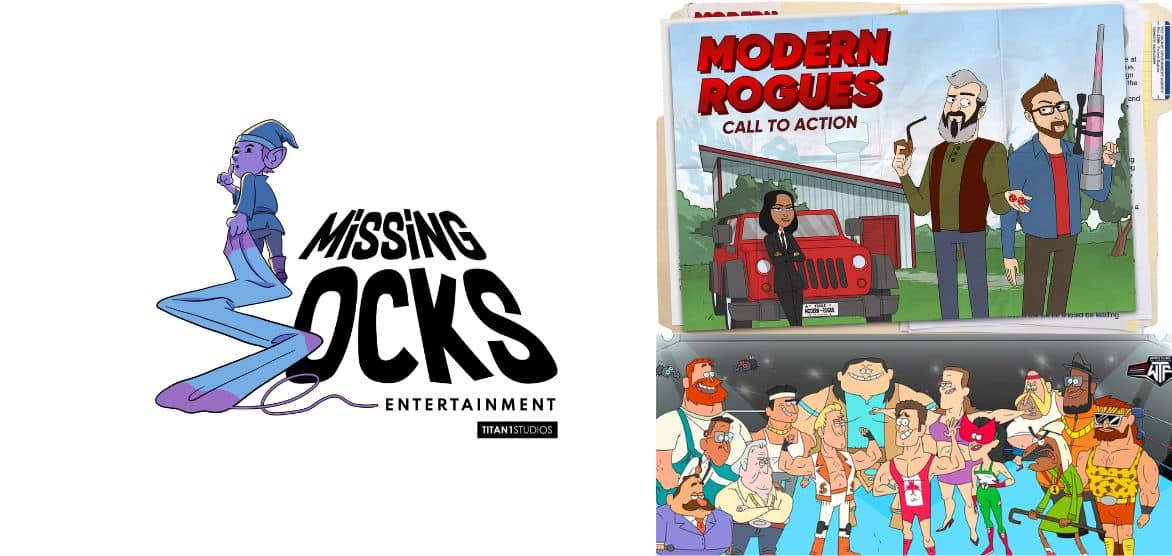 Animation Ecosystem Growth in Alberta
April 26, 2023
Indigenous-led tech not-for-profit organization bridging the gap between Indigenous talent + digital technologies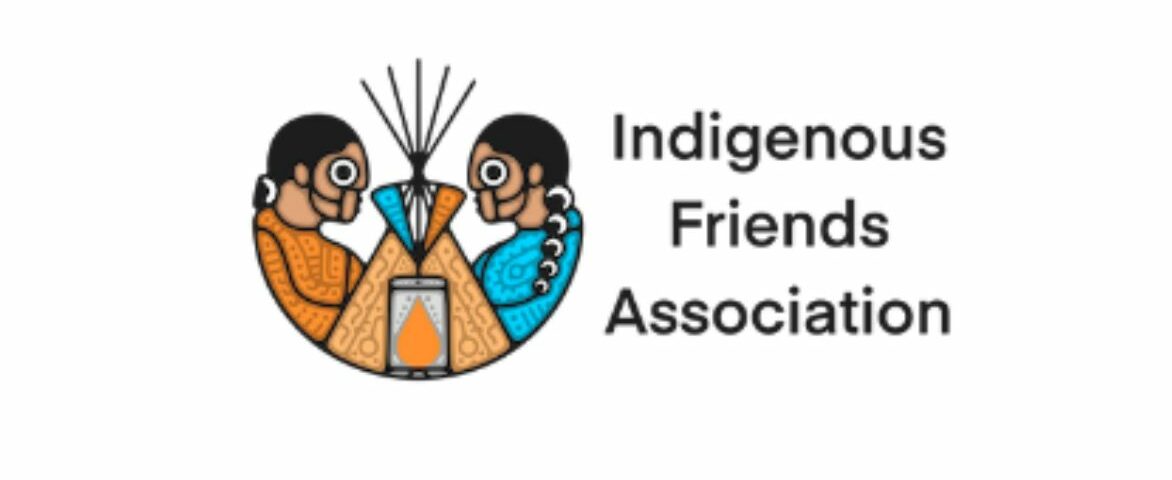 Tech and People Network released their "2022 Diversity in Tech Dashboard," which reports year-over-year progress on the "representation of equity-deserving groups" in Canada's tech sector. The research reported that Indigenous peoples representation in the tech industry increased from 0.7% to 1.4%.
Canada's tech sector surged to become a major and growing source of employment and prosperity. The future of of the tech industry will be positively influenced by Indigenous participation in the workforce.
Check out how the not-for-profit Indigenous Friends bridges the gap with this very challenge with our recent Q & A and sit down with the Executive Director and Founder, IFA – Alejandro Mayoral:
What is Indigenous Friends?
The Indigenous Friends Association (IFA) is an Indigenous-led tech not-for-profit organization in Canada that bridges the gap between Indigenous peoples and digital technologies through community engagement, research, software development, and education. This idea grew from the need for Indigenous youth in an urban and post-secondary setting to access safer digital spaces and connect them to fellow peers.
In 2015, Alejandro Mayoral (Executive Director and Founder, IFA), a Mixtec/Totonac academic and activist, realized that Indigenous communities experience high rates of discrimination within education and employment in the tech sector. There is an immense need to build and support technology by/with/for Indigenous youth through community engagement, and participation. The IFA was formed out of the need to connect and reinforce the holistic views of Indigenous Elders while supporting those who have traditionally been excluded from digital education.
The IFA specializes in providing hands-on educational and training programs that are rooted in Indigenous pedagogies and worldviews. The organization has a wealth of experience and expertise in delivering successful programs that focus on technology, coding, design, and digital arts.
Mission: Cultivating opportunities to advance digital pathways rooted in Indigenous ways of knowing and being, driving positive change for generations.
Purpose: The IFA directly responds to the Calls to Action No. 7 (i.e., employment and educational gaps) and 66 (i.e., Youth Program) of the Truth and Reconciliation Commission because, through a community-based initiative, our organization supports the elimination of the education and employment gaps of Indigenous peoples. Furthermore, our work at the IFA is guided and reinforced by the pressing need to address the dark legacy of colonial policies upon Indigenous Peoples, such as the Residential Schools, the Sixties Scoop, and the current child welfare system.
Location: Through the remote program delivery, we provide skills and training to Indigenous participants across Canada and support them in entering the tech labour market.
Funding partner: We are pleased to have proven our organizational sustainability by securing generous support from the government, corporates, individuals and other non-profit organizations. To name a few, we have funding support from Employment and Social Development Canada, Ontario Trillium Foundation, Department of Canadian Heritage, National Indian Brotherhood, Salesforce Foundation, CIBC Foundation, Shopify, etc.
The support helps us scale, replicate and provide long-term sustainability of the programs to achieve lasting community impact and enduring benefit. Besides, we collaborate with the community partners to ensure that our initiatives are community-driven and reflect the inclusive engagement of Indigenous communities.
What are the program details and qualifications that someone will get? What do students offer at the end of it? 
The IFA is making strides in advancing digital pathways rooted in Indigenous ways of knowing and being through their four different programs:
Indigital Program: The Indigital Program offers an enriching journey for participants to explore healing by combining art and technology. Delving into the realms of Indigeneity, the program intertwines digital art and technology to foster digital literacy and artistic skills among Indigenous communities across Turtle Island. With two distinct curricula available – one emphasizing digital technology (Healing through Technology) and the other prioritizing art (Art and Healing)- participants can select the most suitable program for their needs. Multiple sessions are held throughout the year, providing ample opportunities to engage in this transformative experience.
IndigiMobile Program: It is a software development initiative to imagine, create and deploy digital applications that integrate Indigenous traditional knowledge and values into their design where privacy and community expressions are central to it. Some of the successful projects of this program are IndigiFriends and IndigiHealth apps that are available in Google Play and Apple Store. Currently we are focusing on a learning platform that is a web-based learning platform that allows facilitators/teachers from not-for-profits, schools, local governments or companies to deliver and receive digital content for different kinds of learners through a learning bot in Social Media (Whatsapp and Messenger).
Research Program: The IFA Research Department supports the Organization's mission in advocating for digital pathways while rooted in the tenet of self-determination to address the barriers experienced by the Indigenous youth from entering and transitioning towards sustainable careers in tech and innovation. We build an ecosystem that ushers Indigenous communities to participate in the digital future.
IndigiTECH Mentorship Program: This program aims to provide digital literacy skills and employment support to Indigenous Peoples who are interested in pursuing careers in technology and development. It is an end-to-end delivery model that meets communities' diverse education and employment needs while addressing critical gaps in the current value chain. The IFA follows a blended teaching approach of revitalizing traditional cultural principles and values with the digital competencies required for success in the 21st Century, and it is through this two-eyed seeing guiding principle by Mi'kmaw Elder Albert Marshall, that healing is possible. The program targets the Technology and Innovation sector, wherein we ensure that Indigenous peoples are not discouraged from pursuing a career in the tech sector but, on the contrary, they are motivated to create sustainable change within tech institutions and corporations. Moreover, they are employed in the tech sector and occupy key leadership positions in diverse entities, from start-ups to large companies. This is achieved through imparting digital literacy skills training through the lens of Indigenous pedagogies and experiential learning. They are trained and meaningfully supported in developing skills that are culturally relevant, supportive, and inclusive. It is a 12-week education and training program focused on a whole-student approach based on relevance, respect, reciprocity, and responsibility.
Our main focus this year is to have more Indigenous participants in our Mentorship program.
Who has participated on the industry side and what makes the best fit? How do you match students with companies?
In an effort to provide individuals with contemporary, in-demand tech-based skills and career development applications and teachings, IFA collaborates with leading industry organizations. The vision is to empower Indigenous Peoples to leverage technology to amplify their worldviews, tech equity, and digital sovereignty.
IFA ensures that corporates/employers we are getting engaged with not only have inclusive policies and practices but also have a culture where Indigenous participants feel valued and heard.
On the industry side, IFA has partnered with Briteweb, Vector Institute for Artificial Intelligence, PointClickCare, Women at the Centre, Phyxable, etc. Moreover, we are in continuous discussions with banks, tech companies, and recruitment agencies like Randstad to collaborate for our upcoming cohorts.
What can companies expect?
Companies that hire interns from the IndigiTECH Mentorship Program can expect dedicated and skilled individuals who have received comprehensive digital literacy training, rooted in Indigenous pedagogies and experiential learning. These interns will bring a unique perspective, combining traditional cultural principles and values with the digital competencies required for success in the 21st century.
Having completed a 12-week education and training program focused on relevance, respect, reciprocity, and responsibility, these interns will be well-prepared to contribute to the Technology and Innovation sector. As a result, they can be valuable assets in fostering sustainable change within tech institutions and corporations. Furthermore, their culturally relevant, supportive, and inclusive skill set will promote diversity and inclusivity in the workplace.
In addition to their technical prowess, interns from the IndigiTECH Mentorship Program will be equipped with essential soft skills, such as collaboration, adaptability, and problem-solving, enabling them to excel in various roles within the tech industry. Whether working in start-ups or large companies, these interns will be poised to make significant contributions and assume key leadership positions in the future.
It is important to mention that companies and organizations that cannot afford to hire the interns can get funding through our organization to pay for the intern salary for 12 weeks. More info at: partnerships@indigenousfriends.org
What is the criteria required for students?
IndigiTECH students must self-identify as Indigenous, Metis or Inuit to enter into programming. Secondly, we ask that candidates fall between the ages of 18-30 youth age bracket or be entering into programming as a secondary career pathway supporting residential school survivors or survivors of intergenerational trauma as a result of the residential school system. Finally, we ask that participants permanently reside in Canada to qualify for programming. During the application phase, applicants are asked to complete a general entry level tech based aptitude test which identifies both standing and soft skill sets as well as have access to a device to attend virtual sessions and complete registration and onboarding. In order to receive ongoing ownership of laptops, mentees are required to maintain good standing within the program and are asked to maintain a participation/attendance rate of 50% or higher as well as complete regular self assessments.
What are the criteria required for industry to participate? 
To participate in the IndigiTECH Mentorship Program as an industry partner, companies should consider the following criteria and steps:
Alignment with program values: Companies should demonstrate a commitment to diversity, inclusion, and the support of Indigenous Peoples in the technology sector. This can be evidenced through company policies, initiatives, or a track record of promoting equitable practices.
Capacity to provide meaningful internships: Companies should have the resources and infrastructure to offer interns a supportive and engaging work environment, where they can apply their skills, gain valuable experience, and contribute to the organization's success.
Willingness to collaborate: Industry partners should be open to working closely with the IndigiTECH Mentorship Program, sharing knowledge, providing feedback, and contributing to the continuous improvement of the program.
Openness to Indigenous cultures and values: Companies should respect and appreciate the cultural principles, values, and perspectives of Indigenous Peoples, and be willing to integrate these aspects into the workplace.
How to participate:
Express interest: Reach out to the IndigiTECH Mentorship Program to indicate your company's interest in becoming an industry partner. Provide relevant information about your organization, its values, and its alignment with the program's objectives.
Attend informational sessions: Participate in meetings or webinars organized by the IndigiTECH Mentorship Program to learn more about the program, its structure, and the expectations for industry partners.
Sign a partnership agreement: Formalize your collaboration with the IndigiTECH Mentorship Program by signing a partnership agreement that outlines the roles, responsibilities, and expectations of both parties.
Provide internship opportunities: Share details of available internships within your organization, including job descriptions, duration, and any additional requirements for potential candidates.
Support and mentor interns through Digital Wellness Centre (DWC): Once interns are placed within your organization, in order to ensure that they receive proper guidance, mentorship, and support throughout the duration of their internship, the IFA has partnered with DWC to provide a free-of-cost mentorship framework. This involves assigning a dedicated mentor or supervisor, offering regular feedback, and providing opportunities for growth and development.
Maintain open communication: Keep communication channels open with the IndigiTECH Mentorship Program, sharing updates, challenges, and successes experienced during the internship period. This feedback will be invaluable in refining and improving the program for future cohorts.
What makes this program unique?
IndigiTECH Mentorship program is unique and transformational compared to other work in bridging Indigenous peoples to digital technologies. More specifically, there are three unique components to this solution that set it apart from other work being done in this space.
The first component is the transdisciplinary nature of the work, which brings together different areas of knowledge (e.g. computer science, Indigenous Studies, Education, ICT4D, Artificial Intelligence, Software Development Frameworks, etc.).
The second component is the diversity of stakeholders involved (e.g. civil society, private sector, academia, Indigenous communities, and governments), creating a different dynamic to find effective solutions.
Finally, the third unique component is that their organization is a non-profit, tech company, and community-based organization. This factor allows for having unique perspectives from different sectors. The combination of these three components is important for the success of their work.
What is the next cohort starting and when can companies apply?
Our next cohort of mentees will be officially kicking off programming Monday July 17th 2023. Organizations and third party personnel are encouraged to reach out to our team as soon as they are able to as we begin working with third party organizations for Cohort 1 May 2023. We encourage those interested to reach out to our team at mentorship@indigenousfriends.org to explore how they can connect and support.
Any statistics or fun facts about the program?
Our pilot iteration of mentees officially graduated with the coming of the 2023 New Year with a 71% graduation rate.
To date, we have assisted 36% of our Phase One graduates enter meaningful internships with impact which continues to grow.
What mentees are saying about our program!
"I just want to say a million times thank you to IFA and for everywhere you guys are bringing me!" – IndigiTECH Participant.
What mentees are sharing about our partnered internship positions:
"it was a very powerful and profound experience to be a part of. I admire the work they do and believe I have both personal alignment and lived experiences with the people here. What they stand for is what I want to be a part of." – IndigiTECH Participant.