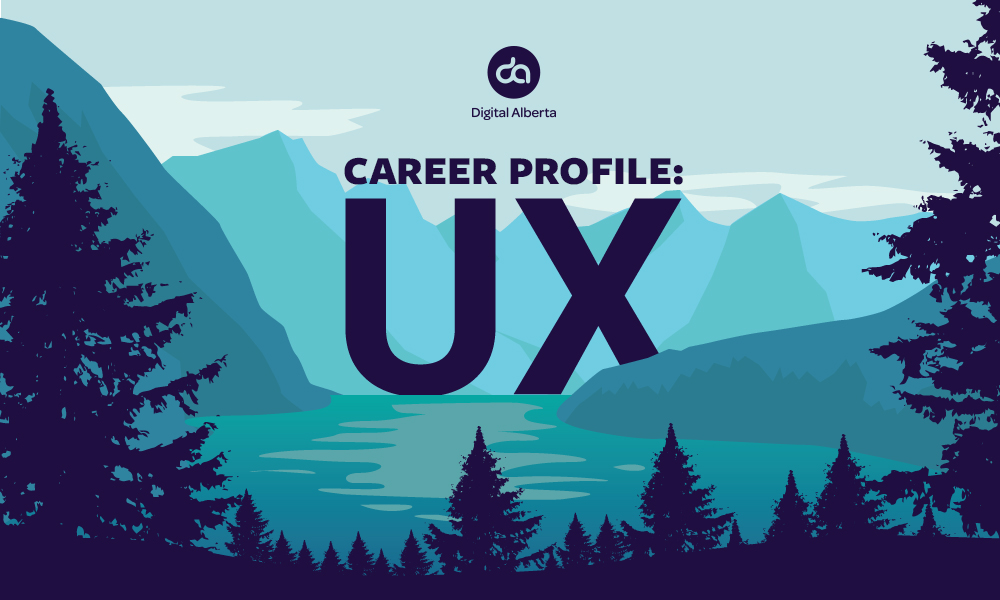 Career profile: WTF is a UX person anyway?
March 9, 2016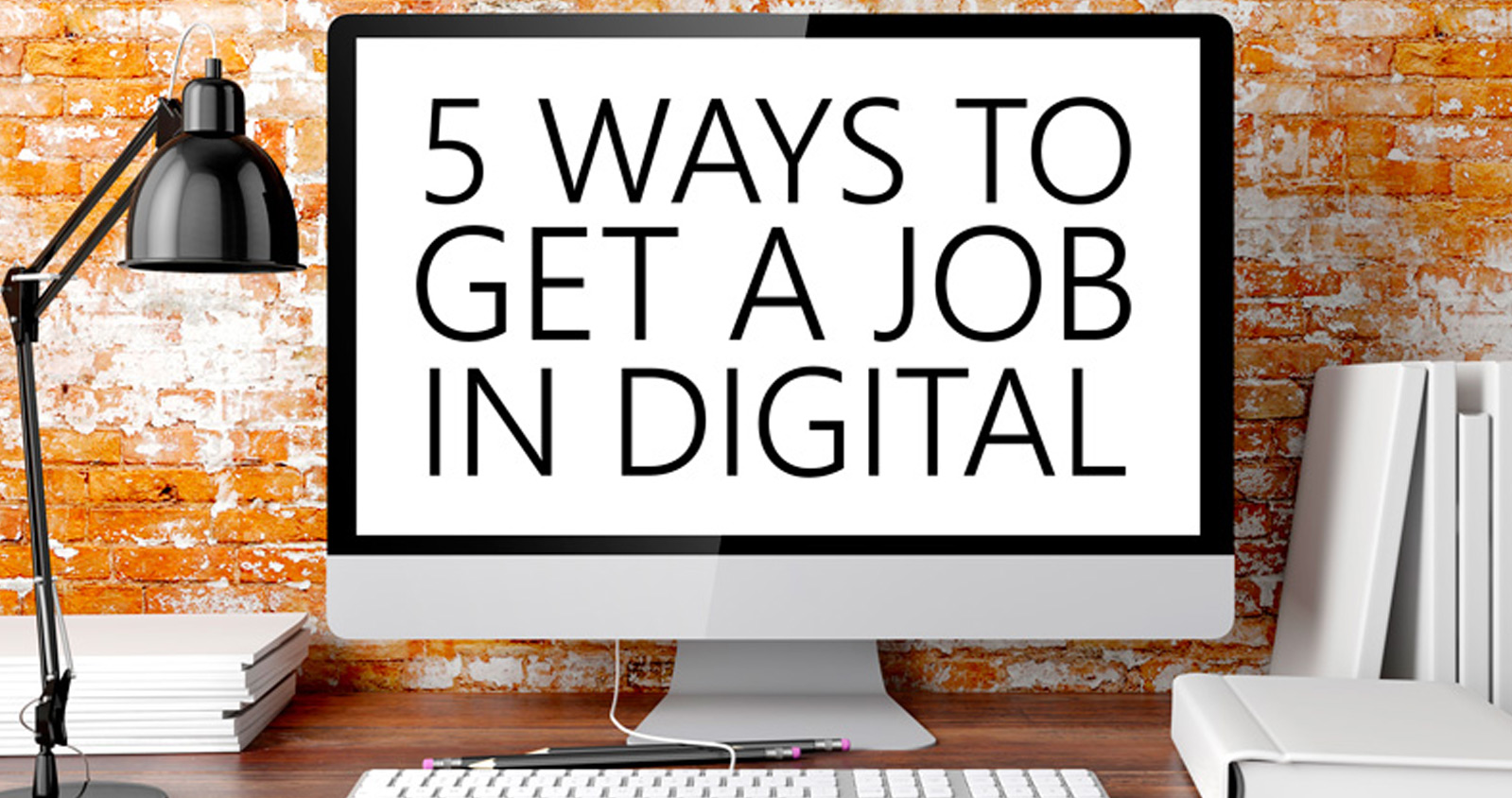 Want a career in digital? 5 tips for new grads in Alberta
May 12, 2016
Is Alberta's digital industry recession-proof?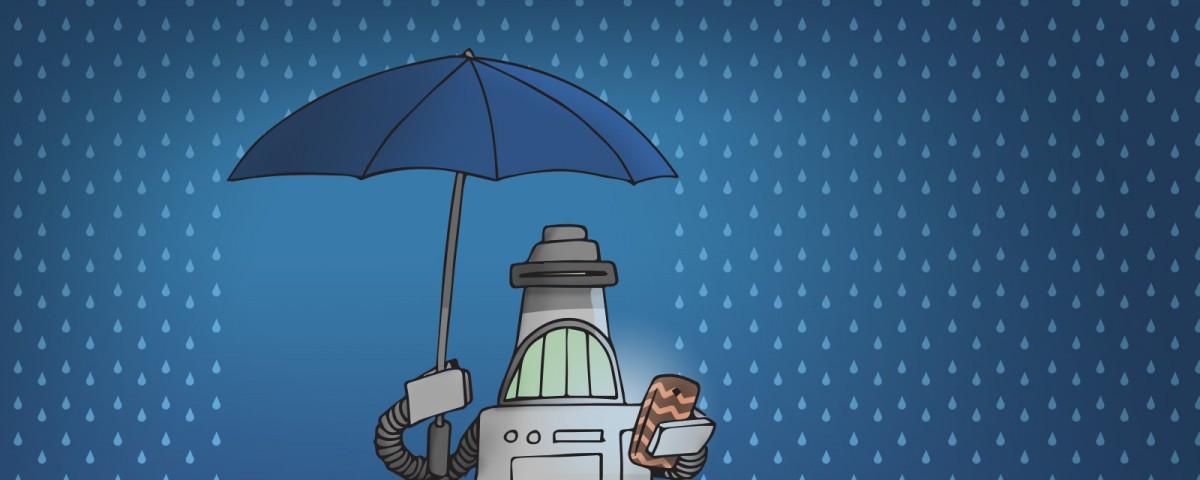 With an energy-driven recession hitting hard in Alberta, it seems like everything is being affected in some way. Is there anywhere that's safe? Can any industry be truly recession-proof? Digital seems as though it should be an umbrella to help us weather the storm, but the question remains: is this umbrella full of holes?
Perhaps a good place to start is defining the digital industry. The term 'digital' can cover everything from robots to inkjet printers. There are companies that are waist deep in digital – think specialties like gaming, application development, SEO specialists, software, digital marketing, etc. These can be defined as pure digital companies. However, there are also ways to take advantage of digital technology even if it isn't your core business. Software and other digital solutions can go a long way to easing the pressure in these chaotic times.
Ultimately, it isn't technology that makes you recession-proof. Digital companies fail all the time. Innovation is what leads to prosperity – it's about being aware of the opportunities that technology can afford and not being afraid to adapt.
"At a time when many industries are challenged, Edmonton's digital arts industry continues to grow and prosper. Companies like Granify, Jobber, Bioware and Yardstick are all in rapid expansion mode, and will provide another generation of success stories in this incredibly resilient city."
Brad Ferguson, President & CEO
Edmonton Economic Development Corp.
So what makes digital so relevant in Alberta's current climate? Here are three points to ponder.
Digital is cost effective
Software and online tools are designed to make our lives easier and more automated. Infrastructure that used to require a big investment is now available for free or at a very low cost. The question isn't "should we adopt technology?" it's "what tools should we choose from?" That's good news for companies selling digital solutions, but also for the companies buying them.
Replacing things like phones, fax machines and, in some cases, a physical office, with digital equivalents can significantly cut down the cost of operations. Tools like Slack, Skype, Trello, Fresh Books (just to name a few) allow professionals to run a business from their basement but still maintain close communication with clients and co-workers.
Similarly, a lean marketing budget can go a long way with the right digital strategy.
"There is at least a perception that digital is more cost effective than more traditional advertising channels such as print or TV. So when budgets are cut and marketers need to get creative and try new things, digital is the channel of choice. Those of us in the marketing business are also familiar with the old saying 'when things are good, advertise. When things are bad, advertise more.'"
Bill Hunt
Managing Partner
Evans Hunt Digital marketing agency
Digital is measurable
When times are tough, you want to make every dollar count (especially Canadian dollars). Going online with your marketing is inherently track-able. Companies can watch performance in real time and make adjustments on the fly as campaigns mature. From a sales perspective, digital solutions allow you to maintain consistent communication not only with clients but within your organization as well. It's in our nature to bury our head in the sand when things aren't going well, but now more than ever, we need to be investing in business intelligence and analytics to help us make quick, informed decisions on what's working and what's not.
Data is power. There's truth to the old adage "you can't manage what you can't measure". It's no longer good enough to have creative campaigns – they have to perform. How many people saw the ad? How many clicked through to the landing page? Of that, how many converted? How many of those leads turned into customers after? Data allows us to get very tactical with tools like real time analytics and A/B testing.
Digital is global
Technology doesn't care about geography. Communicating with other companies around the world has never been easier. A virtual office can be quickly set up and with the onset of the cloud and high bandwidth being much more accessible, real-time collaboration is finally in full swing.
One of the advantages of having a weak Canadian dollar is that we are very attractive *cough* cheap to other countries at the moment, particularly our neighbours to the south. Consider that now might be the best time to approach clients out of market.
"The great news for digital industries is that they have an inherent head start on at least two of these areas: they are intrinsically innovative and by definition unbound by geographic markets. The current economic slump presents more opportunities than hurdles for digital leaders and I hope they grasp them with both hands!"
Scott Crockatt
Director of Marketing & Communications
Calgary Chamber of Commerce
At the end of the day, nothing is recession-proof but digital technology used smartly can absolutely help to offset the pains of a recession and ultimately open up new opportunities. Running a business still demands that we are strategic and actively monitoring our efforts. Plenty of digital-only businesses have come and gone due to poor decision making. Whatever your core business, now is the time come out swinging. Getting more digitally focused is a great way to strengthen your umbrella (just to beat that metaphor to death).
Good luck out there!