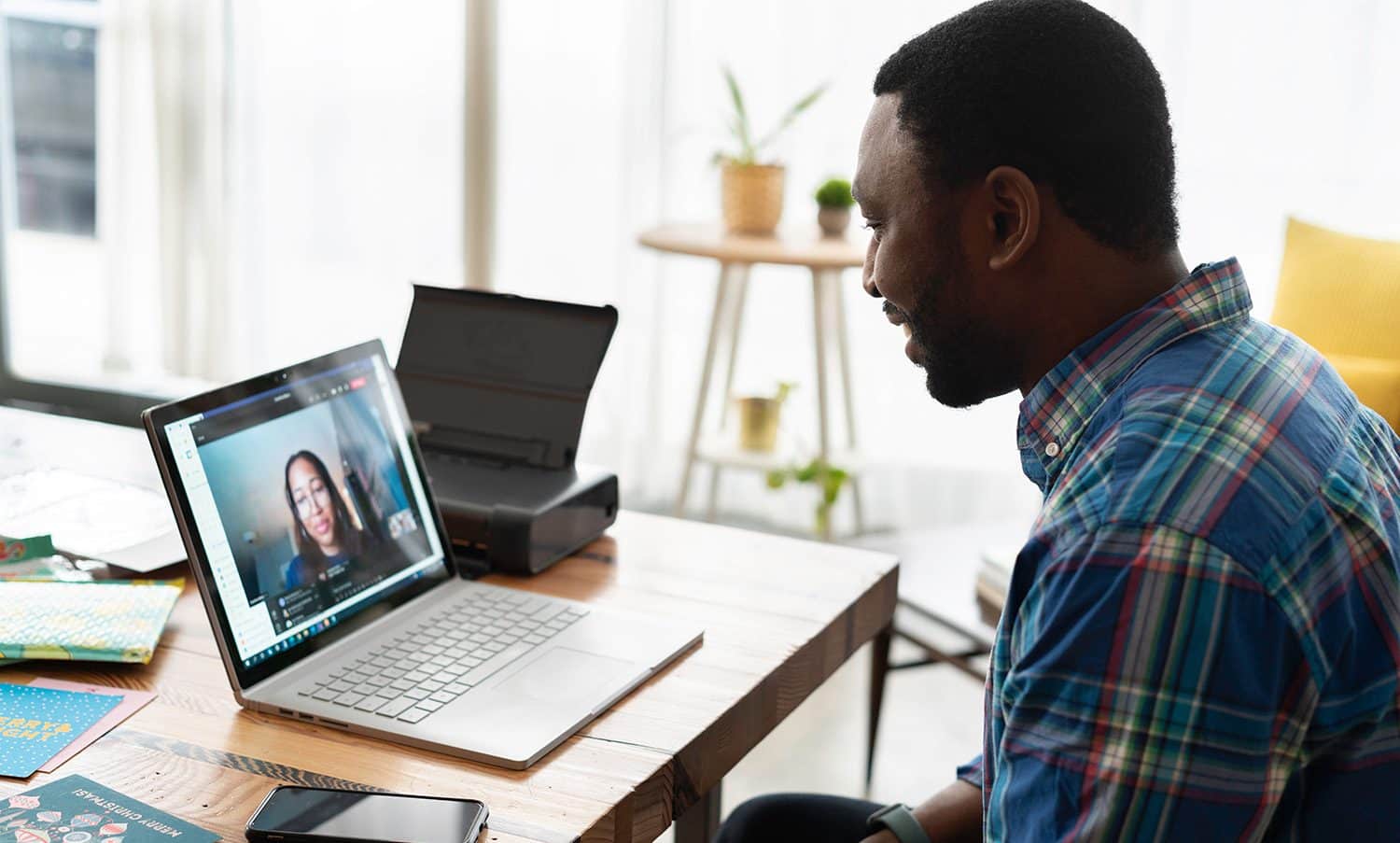 How to network… virtually
July 15, 2021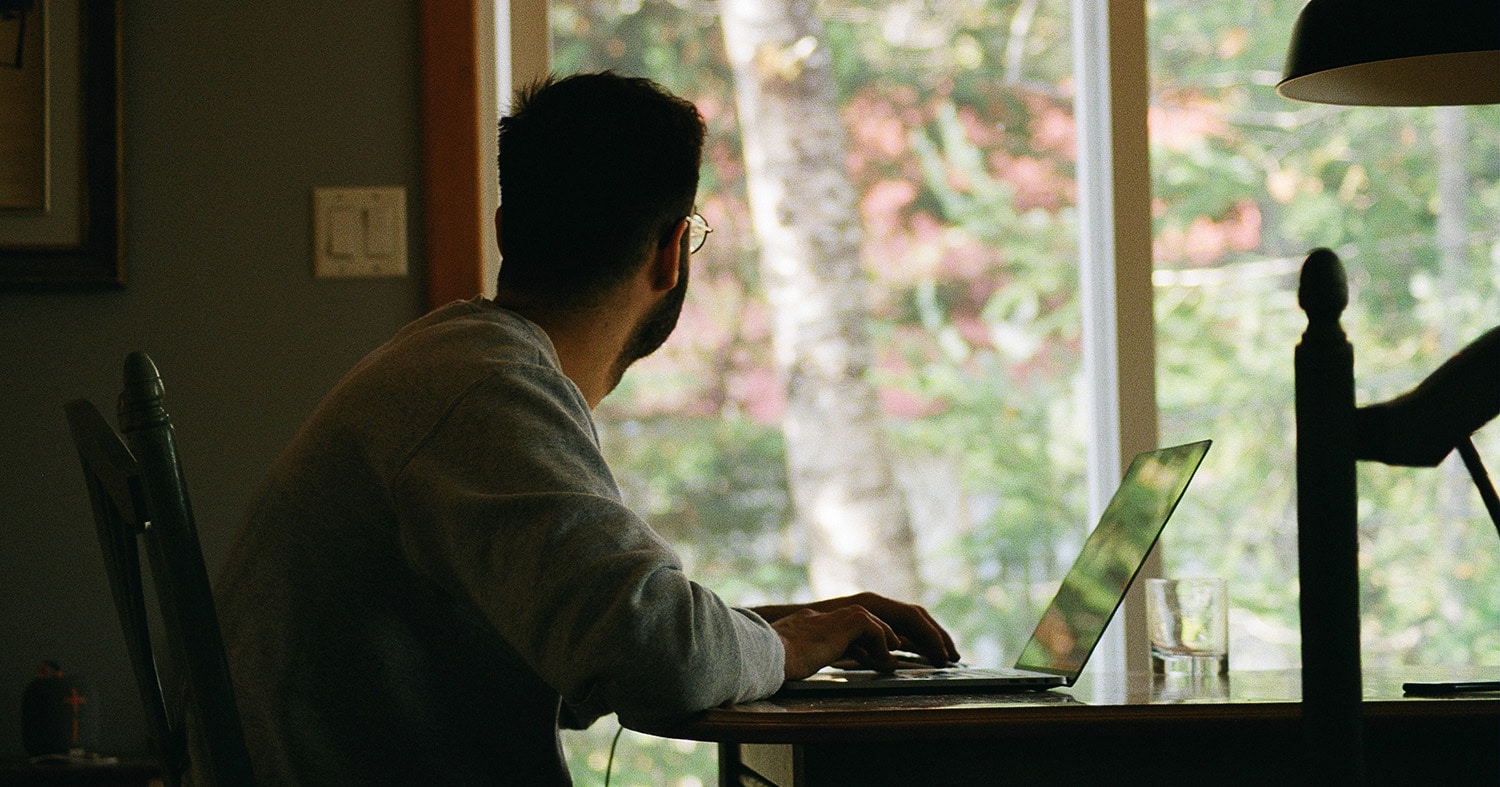 Results from Digital Alberta's 2021 economic forecast survey
September 9, 2021
New exhibitions in Alberta prove the popularity of digital galleries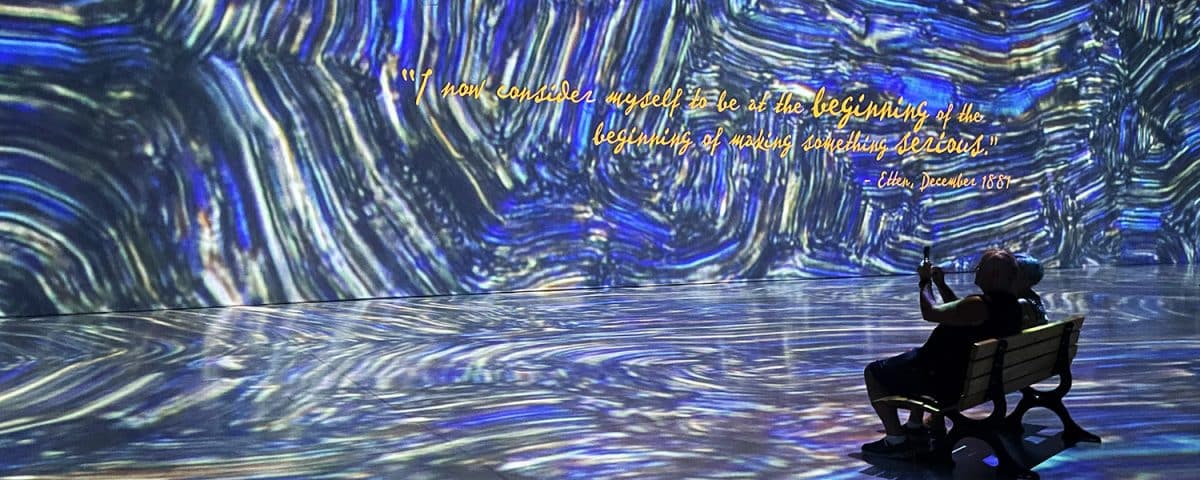 In a 2019 blog post for Digital Alberta, I raved about a visit I had paid to the TeamLab digital display exhibitions in Tokyo, and how exhilarating and inspiring I found it. I also bemoaned the lack of similar immersive digital displays in Alberta. Two years on, I'm happy to report on some wonderful digital experience exhibitions that have now popped up in the province: two immersive Van Gogh experiences in Calgary and Edmonton, and the new Digital Immersion Gallery in Calgary's TELUS Spark Science Centre.
Beyond Van Gogh in Calgary floods the walls, pillars, and floors of the BMO Centre exhibition space with the artwork of 19th Century artist Vincent Van Gogh. Audience members are invited to move through a projected landscape of his paintings. As well as zooming in and out of 300 different Van Gogh art pieces, the projections find creative ways to make his artwork become three-dimensional and full of life: water ripples, flowers blow in the wind, portraits blink.
Viewers are transported to the places, people and moments in Van Gogh's life that inspired his artwork, much of which was painted on the spot, as he captured the scene unfolding around him.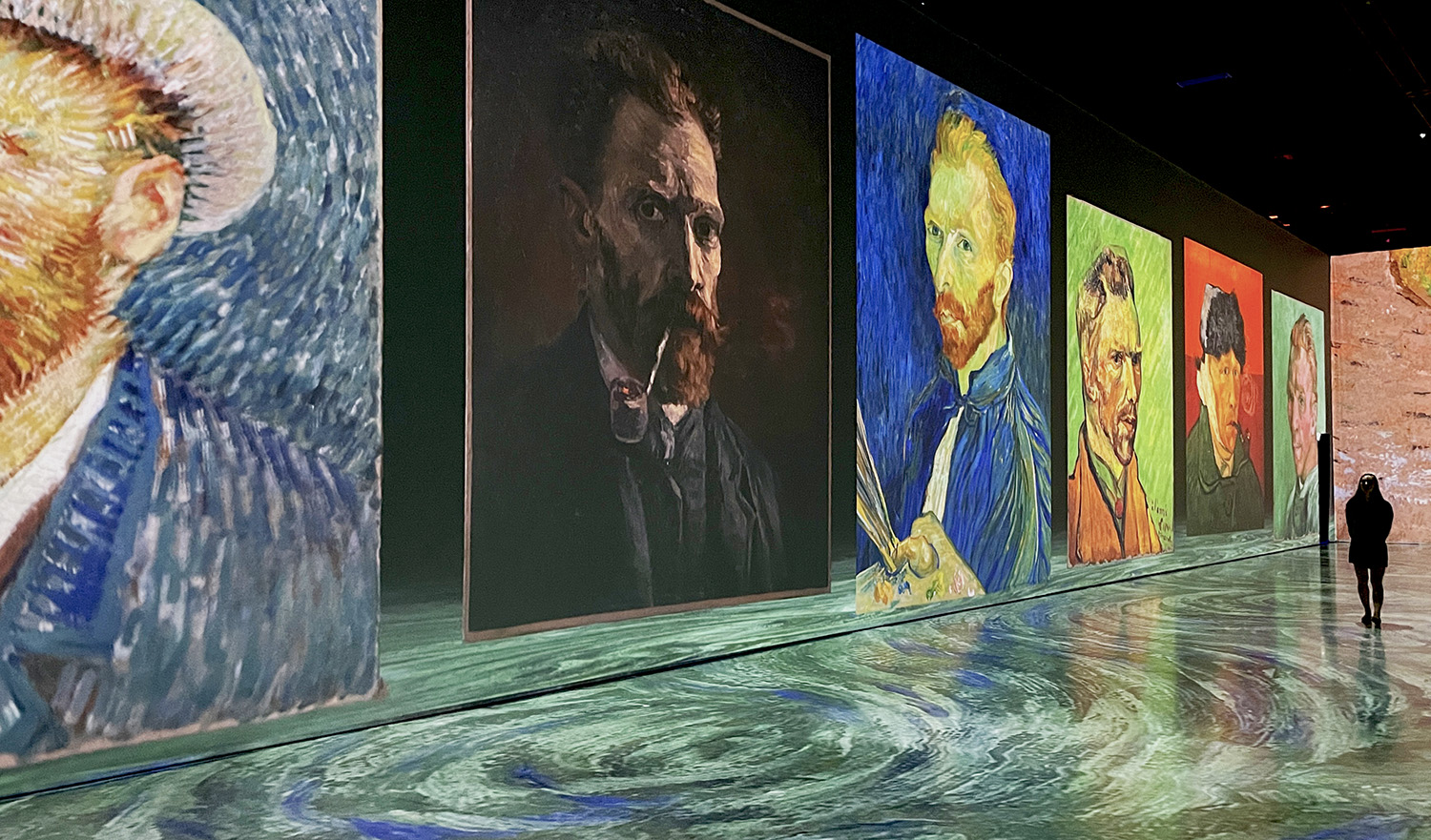 The exhibition is a 100% original Canadian showcase, created by Quebec-based Normal Studio, with support from Calgary's Annerin Productions, and Winnipeg's Paquin Entertainment and Showtime Productions. It captures the essence of why digital displays are so popular right now: they offer a full, immersive experience. How else could one be surrounded by art, zooming in on the artist's brushstrokes as he colours in the shade on a sunflower, and listening to sounds that evoke the emotions of that painting?
It feels like you are stepping into the mind of the painter, and can understand the beauty and wonder that inspired his work.
Coincidentally, a similar exhibition of the works of Van Gogh, called Imagine Van Gogh, is currently running in Edmonton. Created by French Artistic Directors Annabelle Mauger and Julien Baron, and first presented in France, the exhibit expands and fragments Van Gogh's paintings to emphasize the distortions of his work.
A permanent digital gallery for Alberta
Of course, Beyond Van Gogh is just a temporary experience for Albertans. TELUS Spark's Digital Immersion Gallery promises years of wonder and inspiration for viewers, becoming one of the first permanent such galleries in Canada.
The 6,000 square-foot gallery aims to use the immersive experience offered by new digital technologies to tell a story (an educational story, at that) as the guest walks through each room.
Its inaugural display is called Every Second. The audience is taken on a journey through life, looking at the key stages of one's birth, growth, and end of life, and offered fascinating facts throughout. (For example: did you know that the average kiss between two people can involve the transmission of water, proteins, bacteria, and even fat?).
"People always think of science as an objective, unemotional experience," Mary Ann Moser, president and CEO of Telus Spark, told the Calgary Herald during the opening of the exhibition. "We're hoping that people can connect emotionally with science and math… When you get inside, you get inspired."
Every Second will run until January 2022, after which Moser hopes to work with local creators to create future exhibitions in the space.
"I think we're going to be getting more (interest) from Calgary creators and the creative community about things that they want to do," she said.
Building the case for digital
For creators, there is a strong economic case for creating digital displays such as these. The Van Gogh exhibition alone has proved incredibly popular, with several of its shows extending their runs in the US due to popular demand. Organizers now say they are planning on opening 15-20 additional installations in North America.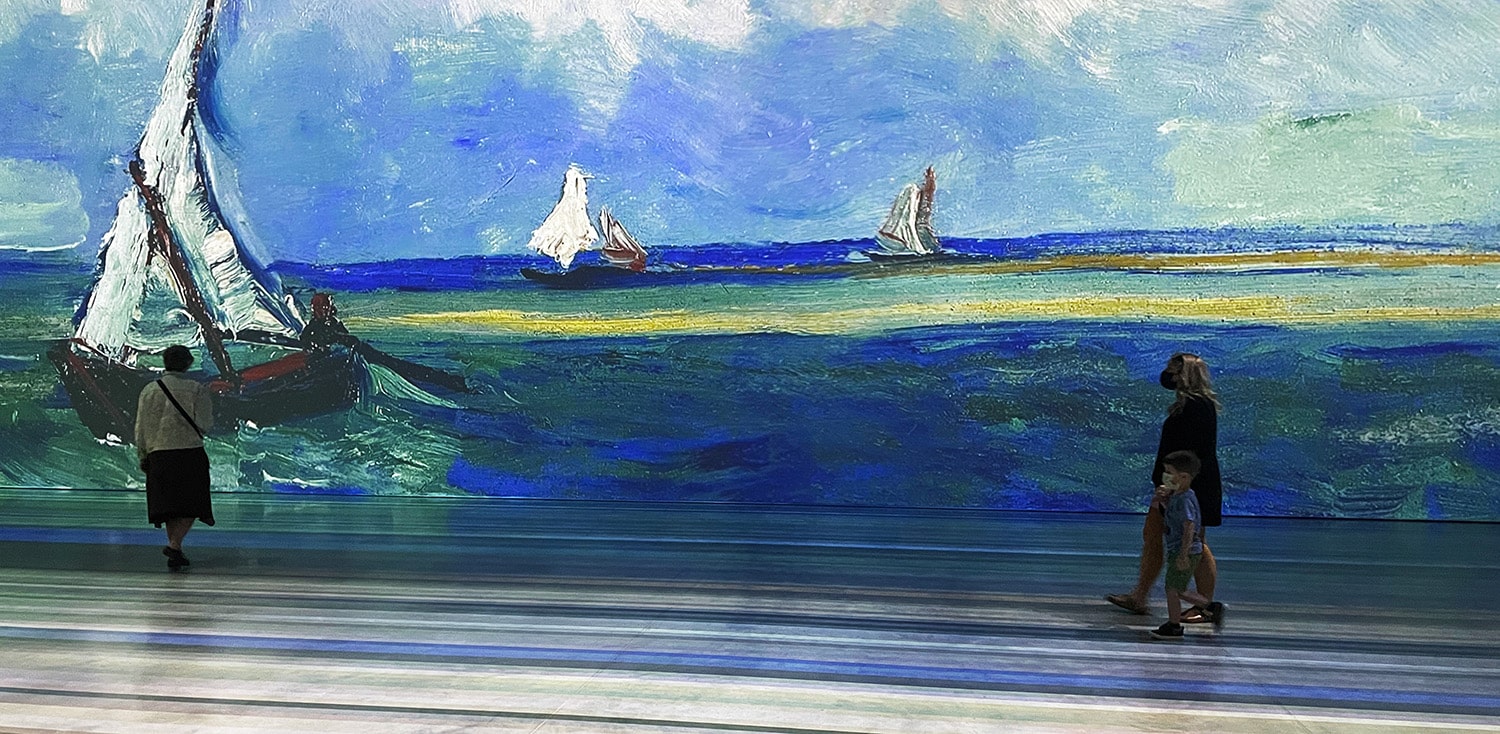 In April, The Economist wrote an article about the rise of "immersion displays," noting "a transformation in how people consume contemporary art is under way."
Exhibitions that, at a base level, can cater to public demand for Instagram material are able to draw high-paying crowds.
But, as the article notes: "In a screen-saturated world, there is also an undeniable 'relief that comes with being in a physical environment that sparks the imagination,' says Ali Rubinstein, co-chief executive of Meow Wolf. 'People want to connect to artmaking,' agrees Mr Glimcher of Superblue. More profoundly, as humans become more urban and isolated, 'we need our artists to help us connect to a sense of awe—to the transcendent and to each other."
Of course, such displays are not cheap to produce nor house, requiring well-moneyed sponsors up front. But their popularity proves there is a big appetite for art and wonder in the modern age.
---
The Van Gogh exhibits are scheduled to run in Edmonton until September 5, and in Calgary until August 30. At TELUS Spark, Every Second will run until January 30, 2022.