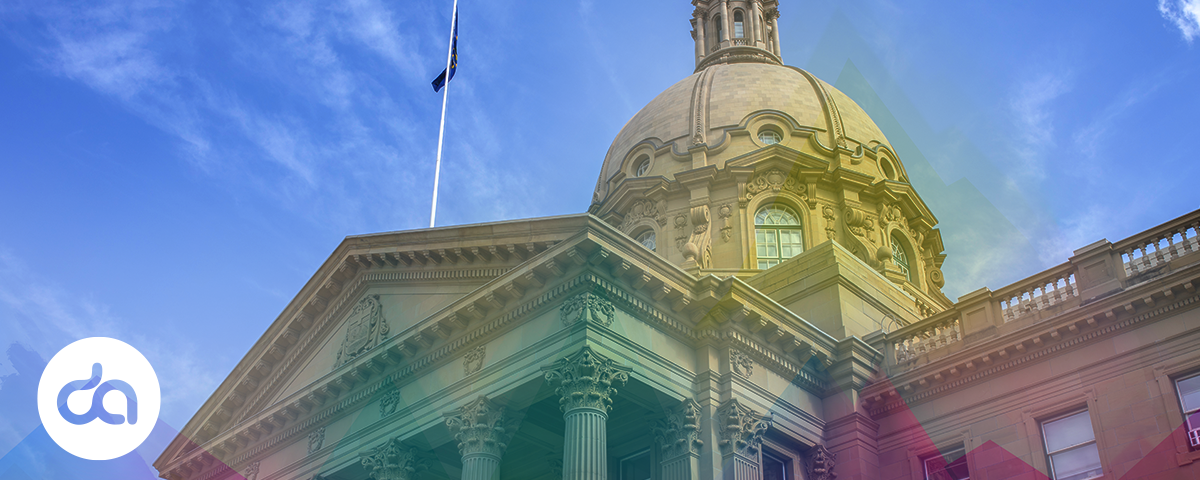 Digital Alberta Briefing – October 2020
October 30, 2020

As pandemic stretches on, Alberta artists discover the power of online community
November 23, 2020
Portrait of an Albertan game developer
How to become a game developer, in 10 simple steps:
Start your degree in biological science, with the goal of becoming a doctor.

Shadow a real-life doctor, and realize you would hate this job.

Have an existential crisis.

Work with a mentor to determine what you should now do with your life. Start eliminating all the things you don't want to do.

Land on computers and physics as subjects that are kind of cool. Enroll in a double degree.

After 4 1/2 years of learning about microscope lenses and robots, sign up (on a whim) for a video game course. Become obsessed.

Get a job at Microsoft. (Spend your evenings still working on video games).

Realize you want to spend all your time working on video games.

Quit Microsoft, move back to Calgary. Launch your game to the public.

Congratulations! You are now a professional game developer.

Stephen Huang is one half of Isto Inc, a two-man indie gaming studio based out of Calgary. His path to gaming has been slightly unorthodox — not many people would leave a safe career at Microsoft to gamble on a start-up — but for him, it was a calculated risk. He had some money saved, he had a talented and like-minded business partner, and he knew this was what he wanted to spend his life doing.
He is just one of many passionate and creative game developers who have set up shop in Alberta in recent years, particularly after the province made moves to encourage job growth in this industry. But this strong business environment was short-lived — a tax credit change in the October 2019 budget dampened interest and made it more difficult to justify creating jobs in Alberta, compared to other jurisdictions.
Falling in love with game development
As described above, Stephen was studying at the University of Calgary and still trying to figure out what to do with his life when he enrolled in the video game development class. His group assignment was to build a video game from scratch.
"We were building a driving game, which was really fun, and I literally spent all of my time on this game," says Stehen. "There was another guy in my class who had a terrible group. He was the only one keeping things alive. We kind of bonded over his struggles and became friends." 
This other guy was Kyle Nissen, Olympic freestyle skier-turned computer programmer. After finishing the course, the two teamed up with another developer to build a "fun little puzzle game" over the summer, before moving on to their new careers.
The summer passed, Stephen moved to Seattle to begin his new job at Microsoft, but the group continued to work on their game.
"We thought it would only take four months, but obviously, we underestimated that by three and a half years," says Stephen. "But I loved working on the game. It was all I wanted to do."
"At some point I realized I would have to make a decision: do I leave a secure job to pursue my dream job? Eventually, I pulled the plug on Microsoft. My trajectory of learning had slowed down, and I felt like I was ready for a risky move."
In 2016, Stephen moved back to Calgary, where Kyle was working full-time at another game development company. Together with their third partner, they completed their puzzle game, Disjoint, and launched it in November 2017.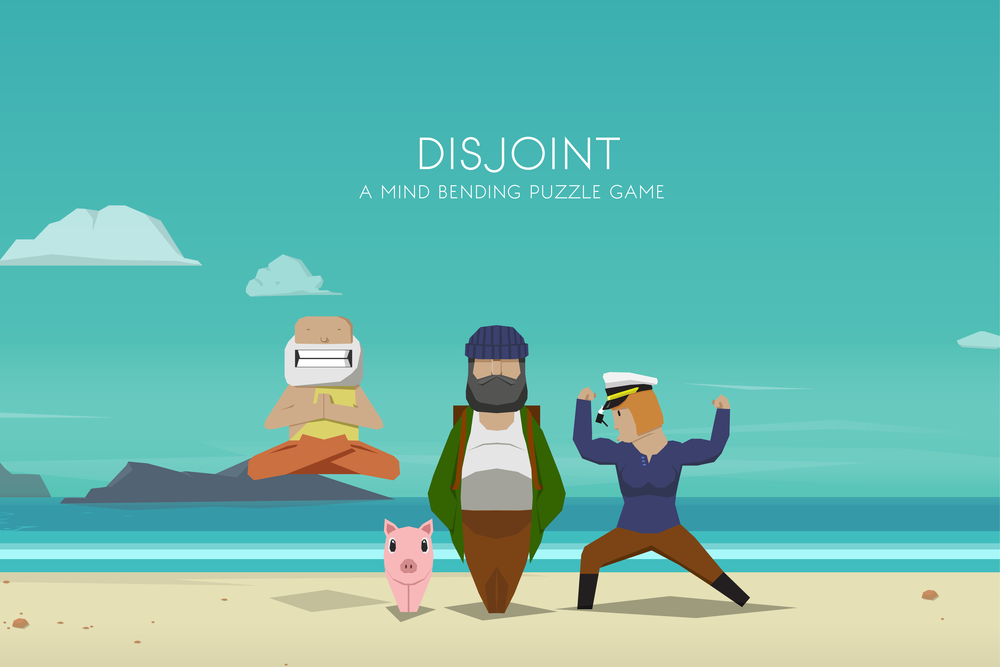 "It was pretty well received," says Stephen. "It didn't make a ton of money, but it was very highly reviewed. That was enough for me to decide we were on the right track."
Their other partner decided to take a step back from gaming, but Stephen and Kyle knew they were ready to launch a business. And so, Isto Inc was born. 
They are now working on their second game, and first big release: Atrio. As described on their website, Atrio "is a survival game set in a cyberpunk inspired post-apocalyptic world. Bend nature to your will by capturing and enslaving the creatures and environment to help you survive at all costs.

This stylish, 2D inspired game encourages players to explore the world, and build wacky, autonomous machines to help with the collection of fuel sources. The game is scheduled to launch in 2021, and Stephen says the development has been going well.
"The journey has been a lot of fun. Obviously, it's nerve-wrecking. But we mitigated our risks with our approach. Having one game under our belt taught us a lot."
Building a community in Alberta
Having a supportive development community is vital for emerging studios like Isto, and Stephen has been very open about sharing their challenges and learnings as they move through the game production. He started a YouTube channel to share their development experience, and he is also part of the Calgary Game Developers Association in Calgary. Pre-COVID, they would meet once a week to share ideas and play games. They continue to meet now in a virtual setting, over Discord.
"There's a lot of people who want to hear about your journey, and this shared experience helps us all grow."
Sharing Isto's development process on YouTube
The number of gaming studios in Alberta has more than doubled in the last five years. Stephen attributes much of this success to the 2018 Interactive Digital Media Tax Credit.
"When those tax credits came in, there was a lot of momentum in Alberta," he says. "But now, it's very tough to be a developer here. The cancellation of the tax credit program has really set us back." 
"I'm in Calgary because my support system is here: my friends and family. But there's not a lot of companies that are moving here, and many are choosing to go to other provinces where more financial supports exist."
There are indications that the Government of Alberta is revisiting the potential that the gaming and broader tech sectors can play in driving job growth in the province. [When Digital Alberta sat down in September with Doug Schweitzer, Minister of Jobs, Economy and Innovation, we were encouraged by what we heard and the interest the Minister showed in these industries.]
Advice for the next generation of gamers
While Stephen doesn't necessarily recommend that future game developers follow his path — starting a different career before segueing into games — he does encourage budding entrepreneurs to first build up a stable financial base.
Creating and launching a game before committing to a full-time career in development was also a key step for him. "Even if the game is not successful, you'll learn so much about the process when you ship a game," he says. "This discovery and learning is as important as anything else."
And for anyone looking to find their ideal career, he highly recommends finding a good mentor. "You need someone who you can talk to and get advice based on your specific scenario. Even if all they're doing is helping you uncover what you don't want to do. You can always work backwards from there until one day, you've narrowed it down to the thing you love."